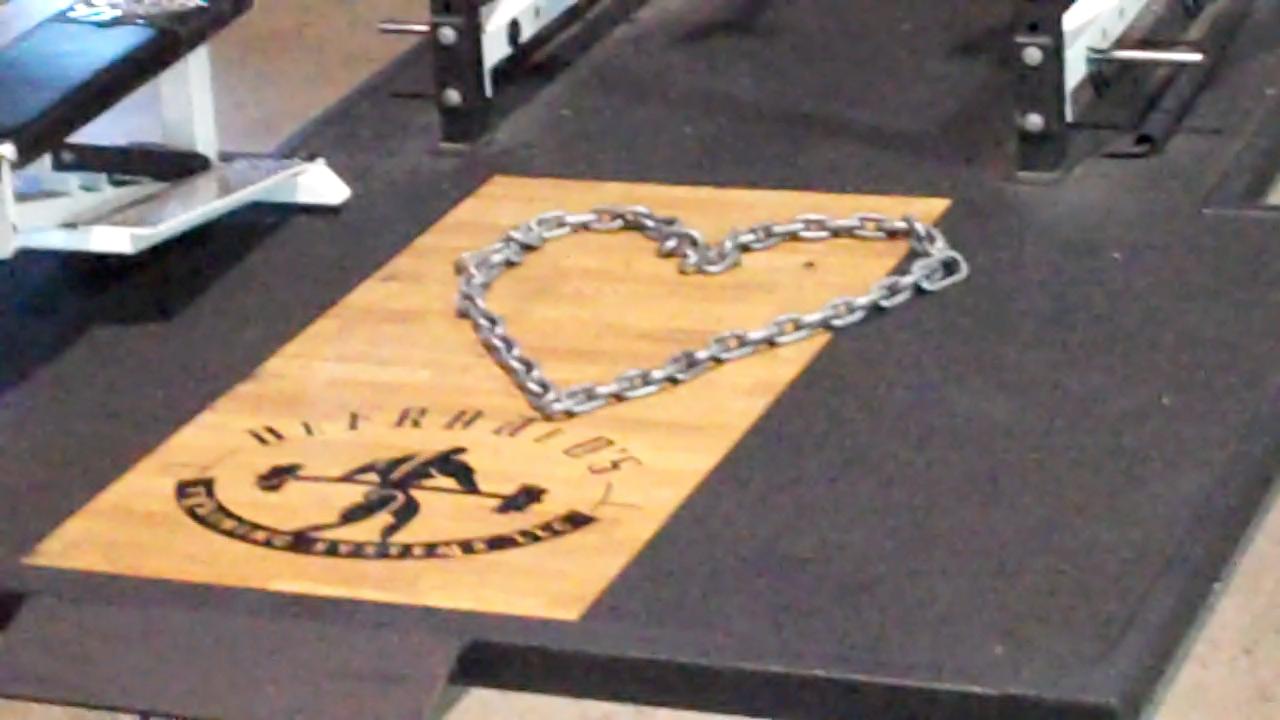 Ever wonder how a bunch of meatheads prepare for Valentine's Day? If so, here's a "behind the scenes" look at our 'softer' side. (Well, not really….)
Looking for a belated Valentine's gift for a loved one?
If so, show your love with one of these original gift ideas 

…
NEW! >> EXTREME! 130+ Never-Before-Seen 'Imperfection' Exercises!
AMPED! The Most Comprehensive Warm-up System Ever Created!
POWER! Over 90 Exercises Proven to Build eXpLoSiVe Beasts!
SUPER STRENGTH! Joe DeFranco's Strength Training System Revealed!
———————————-
RECORD-SETTING WEEK @ DeFranco's!
The video below shows Utah State running back, Michael Smith, breaking TWO of the most prestigious records in our gym!
That video reveals one of the more impressive displays of speed & strength you will ever see! Remember this kids name come Draft Day!
———————————-
DeFranco's named one of the Top 5 Most Innovative Gyms in the USA!
 I am truly honored and humbled to be named on such a prestigious list of gyms. Although I never really gave a sh#t what other people thought of us; it's nice to know that we're starting to be recognized as more than just a bunch of meatheads from New Jersey 🙂
This is a true testament to the entire gym staff, as well as every single athlete that has walked through our doors and busted their ass… while also trusting us to use them as our guinea pigs lol! 
Check out Greatist.com to read the entire article.
-Joe D.