Episode # 178
Dr. Chad Waterbury talks High Frequency Training, Cardiovascular Development & More!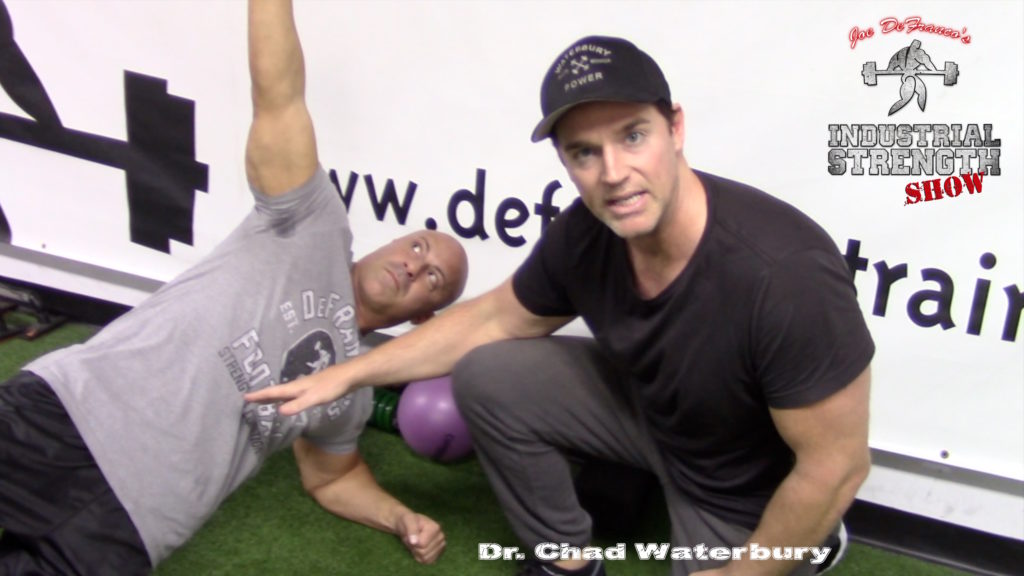 Released on August 30, 2018
SHOW TIMESTAMPS
1:00 – Show overview
4:15 – Joe introduces the newest podcast sponsor – Mark Bell's Sling Shot®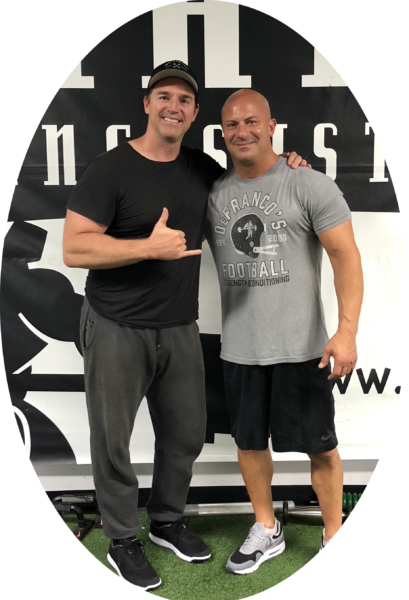 10:55 – Chad Waterbury joins the Industrial Strength Show
14:00 – How Chad "got recognized" & started writing for T-Nation
21:25 – Joe tells the story of how T-Nation rejected his first article
24:50 – Why Chad decided to goto physical therapy school
28:35 – The most beneficial thing Chad learned in PT school
30:55 – The biggest limitation with most PT schools
32:20 – The correlation between "walking speed" & death?!
38:10 – Why Chad prefers full body workouts
40:55 – How the 'Cirque du Soleil' was the impetus behind Chad's High Frequency Training
47:00 – Chad gives his definition of "High Frequency Training"
50:00 – How to get your calves (or any muscle group) to grow
55:00 – HFT body part volume recommendations
59:45 – Chad gives a shoutout to Pavel Tsatsouline's Strong Endurance seminar
1:02:05 – Chad breaks down the 3 different categories of "cardio"
1:08:10 – Chad's best cardio recommendation for overall health/longevity
1:10:20 – Cardio before, after, or on separate days from your weight training sessions?
Important Links from the Show
DeFranco's Nutritional Supplements

LABOR DAY SALE: Monday, September 3rd - Wednesday, September 5th! *Use discount code "MuscleUpSeptember" & SAVE 10% on ALL DeFranco-brand products!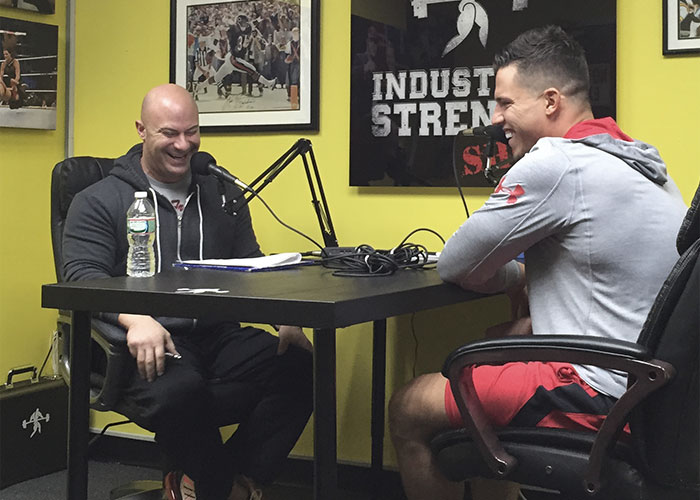 Thanks for listening!
Do you have feedback, questions or suggestions for the podcast?
Click here to send us feedback
Wanna become a SPONSOR? Click here to get started
Like the show? If you LIKED the show, we would truly appreciate it if you can take 60 seconds to give us "5 Stars" and write a short review (1-2 sentences is fine) on iTunes. We appreciate it!
-The Industrial Strength Show team