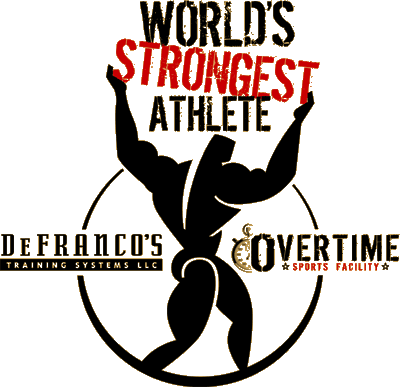 We have been swamped with phone calls and emails regarding this year's World's Strongest Athlete Contest, so I wanted to make an official announcement regarding the event. Here's the deal…
I am (somewhat) dissappointed to announce that this years World's Strongest Athlete Fundraiser had to be cancelled — actually, I'd rather call it postponed.. I say that I'm "somewhat" dissappointed because the circumstances that prevented the event from happening this summer are all GREAT circumstances:
#The NFL lockout basically changed our NFL Combine Program from a 3-month program into a 7+ month marathon of training lol! The gym has literally been PACKED with current and future NFL players from 10:30am until 2:30pm since early January! (This eliminated having any "down time" in the morning/early afternoon during the months of April and May to plan/organize the event.) 
##For the past 2 years, we've been working on an exciting project/business venture that has taken up a lot of my time, effort and energy. During the past 6-8 weeks, this project has gotten very close to becoming a reality — because of this — I've been obligated to attend a lot of meetings, conference calls, travel, etc. Hopefully, I'll be able to say more very soon; but for now, all I will say is that if/when this project is a "go", it will increase the awareness and notoriety of our WSA event by leaps and bounds! 
###Oh yeah…I have one more "excuse" regarding the cancellation of this years WSA…
We're expecting TWINS and the due date is the EXACT date we were planning on having this years contest!! Maybe it's not a coincidence that my baby girls may be born on the "strongest day of the year"?! Needless to say, it would kind of suck to not be able to attend our own event… But, we're looking forward to having two more spectators at the next WSA event :))
In conclusion, anyone who attended last years charity dinner at the Brownstone and/or the WSA Contest realized that these events weren't thrown together last minute. It took 5 months of daily phone calls, meetings, preparation, etc., to organize an event of this magnitude. Our efforts – along with YOUR support – ended with a $12,500 donation to the National MS Society! After setting the bar rather high last year, we decided that we did NOT want to minimize this great event/cause by "throwing something together" last minute. We are committed to making the WSA contest bigger and better every year!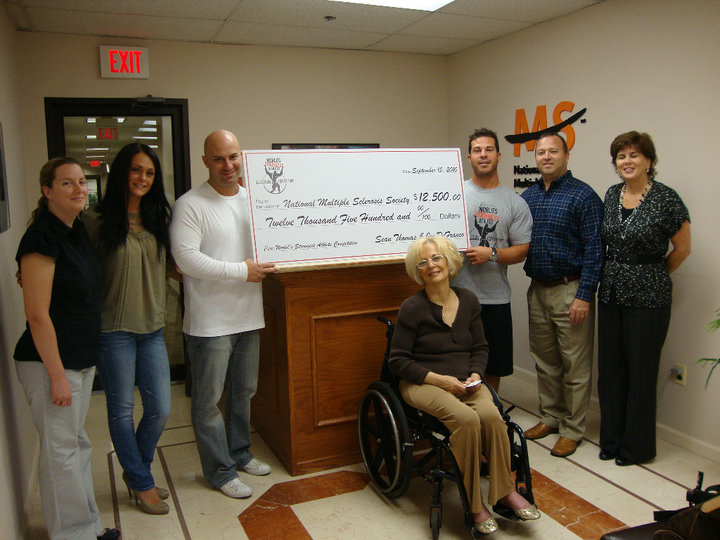 This contest is very near and dear to my heart; this is why I felt obligated to "explain myself" — I didn't want to just make a quick post and say "this summer's contest is cancelled". I hope everyone understands our circumstances. Please keep checking back for information regarding the next WSA Contest, as well as other projects, events and craziness from the Dirty Jerz!
-Joe D. 
———————————-
Speaking of Strongman Contests and GREAT causes; my homeboy Zach Even-Esh is hosting his annual LIFT STRONG FUNDRAISER for Leukemia & Lymphoma Society on Saturday, June 25th at his Underground Strength Gym in Edison, NJ!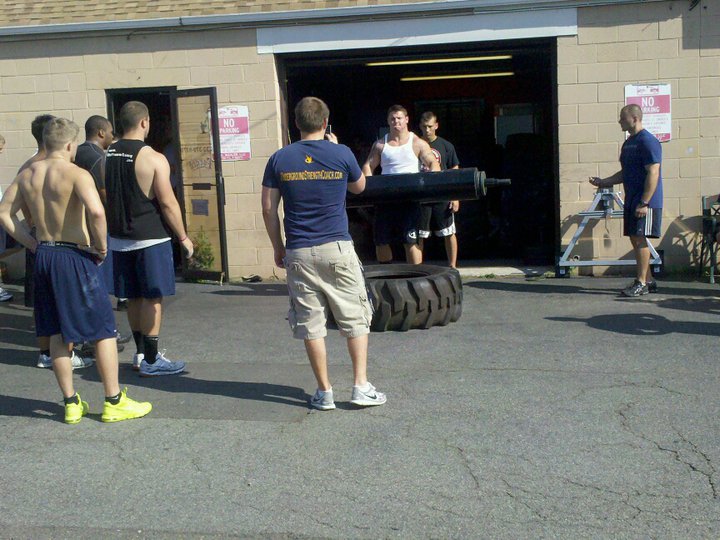 I HIGHLY RECOMMEND that you go compete and support a great cause!!! To learn more about how to register, along with other specifics of the event, click the link below!!!
ZACH's LIFT STRONG FUNDRAISER!
———————————-
AMPED SEMINAR News!! 

*Our AMPED Seminar Series™ has officially been accredited by the NSCA. If you'll be attending our June 26th seminar and you're an NSCA Certified Personal Trainer – or a Certified Strength & Conditioning Specialist – you will receive 0.6 CEU's for attending this seminar!

**There are 2 spots remaining for the first-ever AMPED Seminar! To learn more about this seminar – or to grab one of the remaining spots, CLICK HERE NOW!!!
Hope to see you on the 26th!
-Joe D. 
———————————-