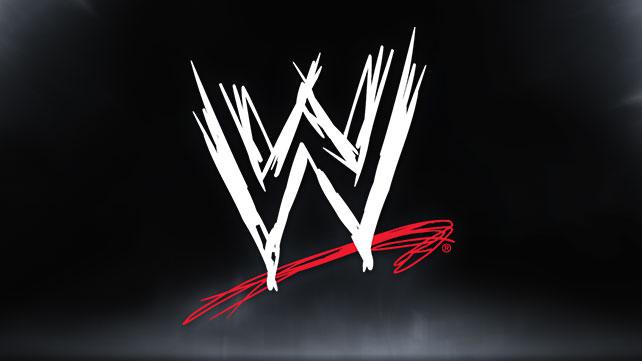 For the past 2 years I have been training WWE superstar "Triple H" (Paul Levesque) and Stephanie McMahon Levesque. During this time I have developed the utmost respect for the "sports entertainment" industry. (Unless you live under a rock or on another planet, you're probably well aware that the undisputed heavyweight champ of the "sports entertainment" world is the WWE.)
WWE superstars need strength, power, mobility, endurance and personality. They also need to look good in their underwear for an audience of millions and millions of people worldwide!
There is a misconception that WWE superstars train like bodybuilders and are, "All Show, No Go." I can tell you first-hand that nothing is further from the truth! Training a WWE superstar is like training an NFL linebacker, gymnast, boxer and bodybuilder all rolled into one! And to make things more interesting…there's NO off-season! Designing programs for a WWE superstar poses the ultimate challenge for a strength & conditioning professional.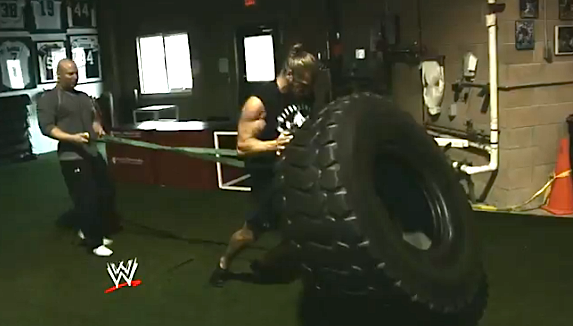 So you're now probably wondering what's the point to all this. Here's where the exciting news comes in…
For the first time ever, the WWE is searching for a full-time strength & conditioning coach to take over all facets of physical preparation for their developmental Talent in Orlando, Florida! If that's not exciting enough for you, there's more…
The strength & conditioning coach will be training WWE Talent out of a brand new, state-of-the-art facility! I flew out to Orlando last week to check out the facility and I can tell you first-hand that it's going to be AMAZING! I've had the good fortune of visiting many NFL weight rooms and there is no question in my mind that this facility will be better than any I've seen. If you're wondering how I can be so sure of this, the answer is simple: I know this facility is going to be better than anything out there because I'm the one designing it 

.
This brings me to the final part of my announcement. I'm extremely honored and excited to announce that the new WWE strength & conditioning coach will be somewhat of an "extension" of my DeFranco's Gym family. We are looking to hire a like-minded coach who is familiar with my philosophies on training athletes. The coach that we hire will complete a 15-hour mentorship at DeFranco's Gym and then take our CPPS certification course before heading out to Orlando to take over the WWE Strength & Conditioning program.
This is a career opportunity that comes along once in a lifetime!
Here is the official job description and requirements:
———-
WWE Head Strength & Conditioning Coach
The Strength & Conditioning Coach is responsible for the administration, management and operation of the strength and conditioning program in the area of Talent Development at WWE.  
[WWE is a publicly traded company (NYSE: WWE) that consists of a portfolio of businesses that create and deliver original content 52 weeks a year to a global audience. WWE is committed to family friendly entertainment on its television programming, pay-per-view, digital media and publishing platforms. WWE programming is broadcast in more than 145 countries and 30 languages and reaches more than 600 million homes worldwide. The company is headquartered in Stamford, Conn., with offices in New York, Los Angeles, Miami, London, Mumbai, Shanghai, Singapore, Istanbul and Tokyo.]
This position will be based in our new Orlando, FL location and will report to our Senior Director of Talent Development.
Key Responsibilities:
Essential functions and duties of the position include, among others:

Design, implement and conduct strength and conditioning programs that facilitate maximum benefits for all 60-100 members of Talent

Oversee and manage training area and equipment maintenance

Supervise and instruct Talent and coaches in all facets of physical preparation

Work effectively with a diverse population and provide a supportive and motivating environment for Talent

Develop and maintain Talent training records and monitor progress of training programs
Requirements:

Bachelor's Degree in Exercise Science, Kinesiology, or a related field

Minimum of

three years experience with a collegiate or professional strength and conditioning program, or three years experience running a private facility

Experience and ability to organize and coach groups of athletes in strength training technique, plyometric training, speed development, flexibility, physique transformation and energy system training

Strong understanding of program design, linear and non-linear periodization models and the ability to auto-regulate programs based on injury, travel schedule, etc.

CPR, AED and first aid certification

Proficiency with Mac/PC computer applications

Energetic, efficient, organized, strong written and verbal communication skills, adaptable to fast moving environment
WWE is an Equal Opportunity Affirmative Action employer and is subject to federal regulations pertaining to employment. WWE does not unlawfully discriminate on the basis of race, color, religion, sex, sexual orientation, gender identity or expression, national origin, age, disability, marital status, veteran status, or any other basis prohibited under federal, state or local laws governing non-discrimination in employment in every location in which the Company has facilities. WWE also provides reasonable accommodation for qualified individuals with disabilities in accordance with the Americans with Disabilities Act (ADA) and any other state or local laws.
———- 
If you are interested in this position, send your resume to: td.strengthcoach@wwe.com
You must get your resume in before December 31st! The top candidates will be contacted in January. I will then be conducting follow-up phone interviews with these candidates.
"Opportunity knocks at the strangest times. It's not the time that matters, But how you answer the door." -Steve Gray
-Joe D.