NEW PRODUCT!!!
Lost Secrets of Strength – THE BUSINESS FILES (dvd/cd)

Have you spent thousands of dollars and endless hours reading business books without ever getting a return on your investment?
How many hours do you usually spend reading before you find that one "gem" or sound piece of advice that actually pertains to you and your business?
Do you have the time to read separate books on marketing, public speaking, employee rights, business systems, motivating people and every single other aspect of owning and operating your own business?
Chances are – if you're like me – you can no longer waste valuable time reading books when there's no guarantee that any of the information in those books will actually pertain to you! After all, finding quality information that pertains to the warehouse/garage gym business is not exactly easy to do! Plus, you should be spending 90% of your valuable time in the trenches – training people – so you can gain experience…and pay your bills!
HELP HAS ARRIVED!
What if I told you – in order to learn the warehouse/garage gym business – the business section of your library no longer needs to look like this…

($1125 worth of business books)
The books pictured above can now be replaced with THIS…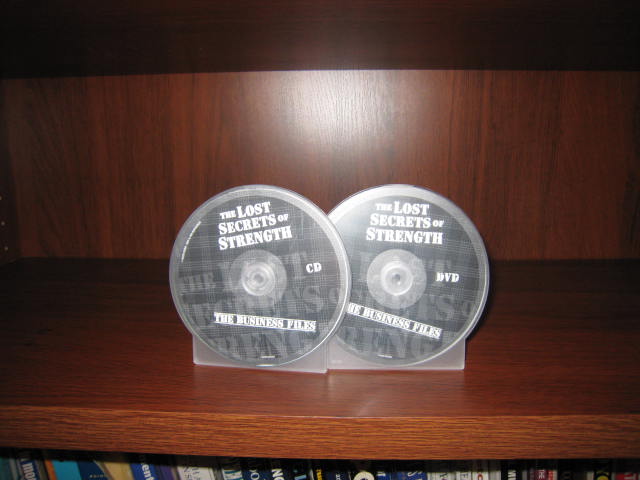 Over 20 years of combined "real world" experience for $147!
Here's the deal: A couple of months ago, my homeboy Zach Even-Esh and I gave a private, closed-door seminar to a small group of serious dudes that own – or aspire to own – a warehouse or garage gym. Here are two video "teasers" from the private seminar…
One week after the seminar, we got on the phone and covered all of the most popular business questions that have been emailed to us during the past year!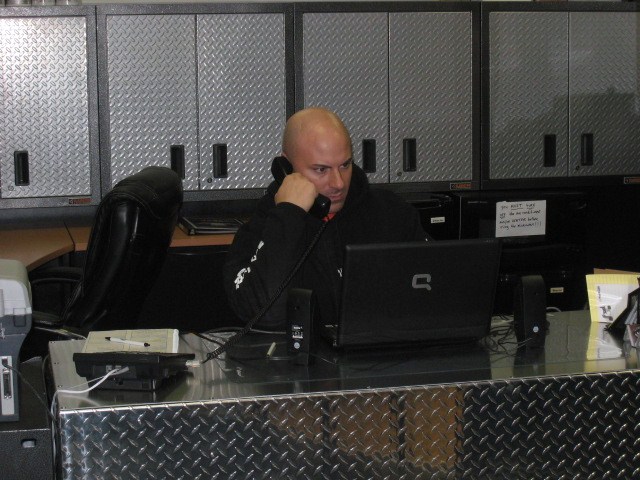 Talkin' biz in the office of my warehouse gym
Lost Secrets of Strength – THE BUSINESS FILES contains the private seminar on dvd, as well as the audio CD from my phone conversation with Zach.
This 2-hour DVD and 55-minute audio CD reveals the blueprint that I followed to turn a vacant storage closet into a world-renowned, profitable training business! This one product will end up saving you thousands of dollars on business books and self-help seminars! EVERYTHING you need to know about owning and operating your very own warehouse or garage gym is revealed by two men that are living proof that it CAN BE DONE!  Here are just some of the topics that are covered in this DVD/CD set:
How to get clients
How to "sell yourself" without selling yourself (This will make sense in the CD.)
Essential equipment recommendations to get started
Facility square-footage recommendations
How to capitalize on the clients you have to bring in more business
How/why to get an LLC or Incorporated
Trade-marking advice
Joe D. reveals his "Bipolar" coaching & motivational methods!
How to find quality employees/trainers
How to structure your employee payroll and your client billing
Joe D & Zach's TOP BUSINESS RULES revealed!
How to instantly double or triple traffic to your website/blog
How to leverage the power of YouTube!
Balancing your budget
The most profitable way to structure your schedule
How to double your income while working

less

hours
Mistakes we made that you WON'T make
How to "protect" yourself from "friends", copycats and haters that try to rip you off and cash in on your ideas and hard work
How/when to launch your 1st product
…and much, much more!!!
This product was created for SERIOUS men and women who have a passion for training people and want to learn how to make a living doing what they love!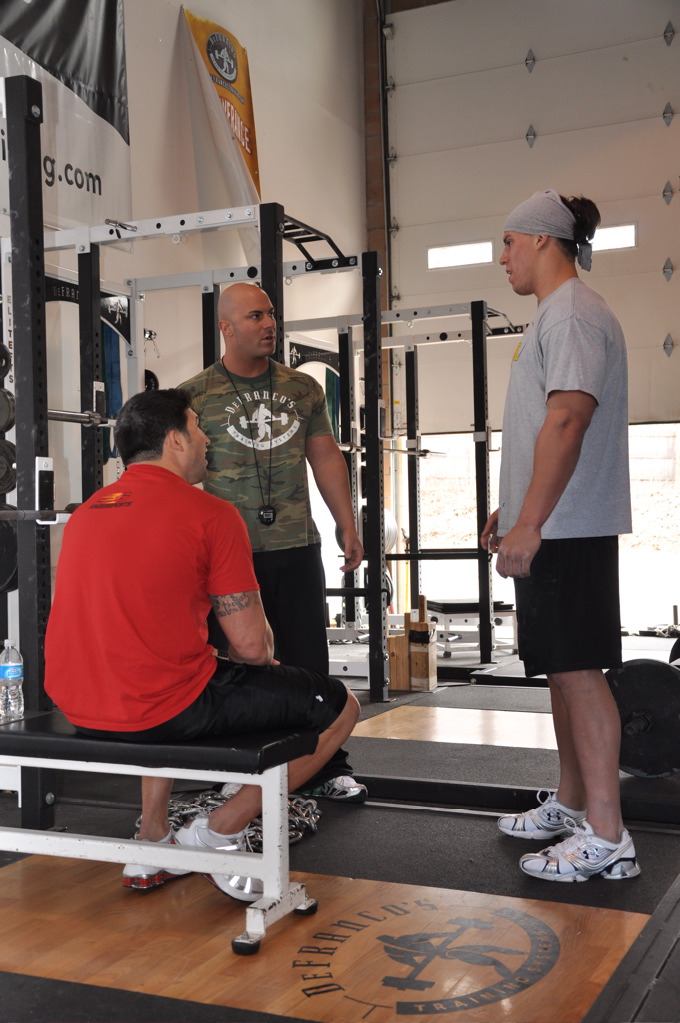 When you do what you love, you will never have to "work" another day in your life
I only had 50 of these DVD/CD packages made because I realize that this product is NOT for everyone. But, if you want to know exactly what needs to be done in order to start a hardcore gym business – without wasting thousands of dollars and endless hours searching through random business books – THIS PRODUCT IS FOR YOU!!!
This product will go on sale Friday, December 18th, at approximately 9:00am EST.
You can order Lost Secrets of Strength – THE BUSINESS FILES by clicking HERE!
NOTE: For those that have been asking, we finally re-stocked our classic black tees! We currently have all sizes in stock and the good news is we've switched over to American Apparel brand! Anyone who has ever worn an American Apparel tee knows that they are the softest, best-fitting tees on the market! (The only bad news is that  American Apparel doesn't show any love to the big boys yet…so unfortunately, they don't make any 3X's). So if you're interested, GET 'EM WHILE THEY'RE HOT…AND IN STOCK!!!
In case I don't make it back on here for a few days, have a HEALTHY, HAPPY HOLIDAY!
You can expect BIG things from US in 2010… But the question is, can we expect big things from YOU?! I want to hear what all of our readers are going to do in 2010 to take their training and/or their business to the next level! Drop us a comment below so we know what we can expect out of everyone this year! Remember, if you're not moving forward, you're going backward! Just in case you're the type of person who needs a little extra "kick in the ass" to get motivated…check out THIS VIDEO LINK of Brian Cushing Mic'd Up against the Seahawks last week! If that video doesn't make you want to KICK ASS, nothing will!
GET STRONG(ER) in 2010!
-Joe D.