Episode # 446
ROUND 3 WITH BEN BRUNO: Training, Business, Online Confrontations & More!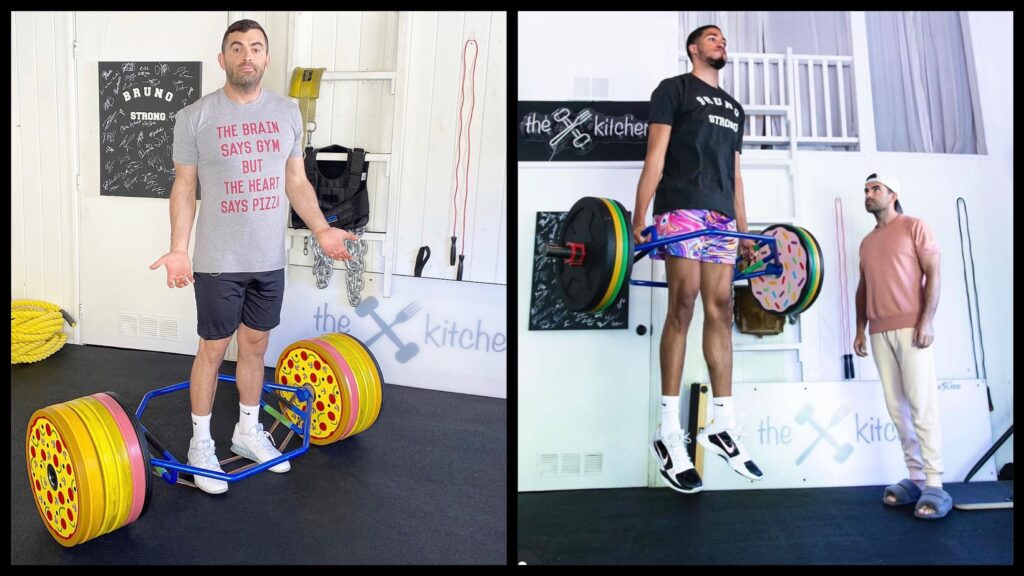 Released on November 16, 2023
SHOW NOTES & TIMESTAMPS
1:50 – Show preview
8:20 – Ben Bruno joins the show | Podcast begins…
9:40 – How Ben became good at social media & writing online articles
10:15 – Do you have to lift to be a great coach?
18:50 – Have celebrity clients ever complained about Ben's small (12′ x 15′) garage gym?
30:20 – The not-so-great golf debate
33:50 – Is stretching a waste of time?
43:05 – The truth about "full range of motion" strength training
45:05 – Sled training performance factors that nobody talks about
56:15 – How/When did Ben get confident with his pricing?
1:04:25 – The key to longterm client retention
1:12:10 – Ben's GO-TO push, pull, hinge & squat variations
1:20:00 – Ben's favorite lateral lunge variations
1:26:35 – What does a typical workout look like for one of Ben's clients
1:31:35 – How to get the 95% of the population [that's sedentary] to start moving?
1:34:50 – How to speak "client"
1:41:40 – Why Mike Israetel roasted Ben's training…and Ben's rebuttal to the criticism
Important Links from the Show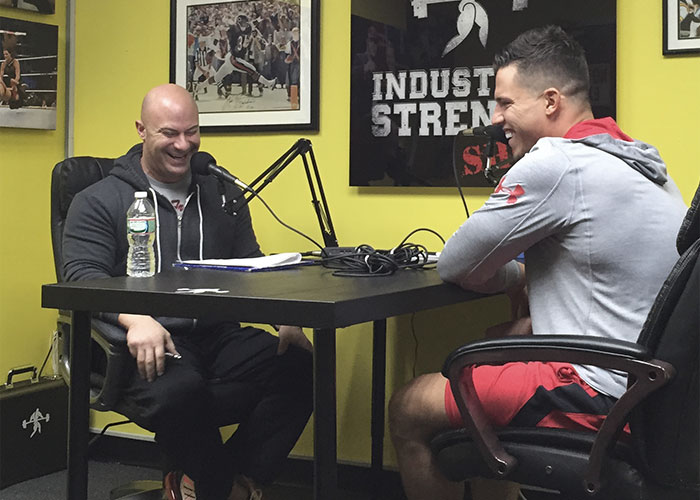 Thanks for listening!
Do you have feedback, questions or suggestions for the podcast?
Click here to send us feedback
Wanna become a SPONSOR? Click here to get started
Like the show? If you LIKED the show, we would truly appreciate it if you can take 60 seconds to give us "5 Stars" and write a short review (1-2 sentences is fine) on iTunes. We appreciate it!
-The Industrial Strength Show team