From little Monmouth College…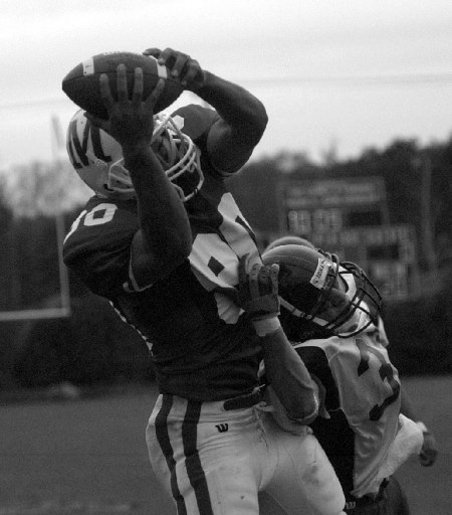 to the biggest stage in professional sports…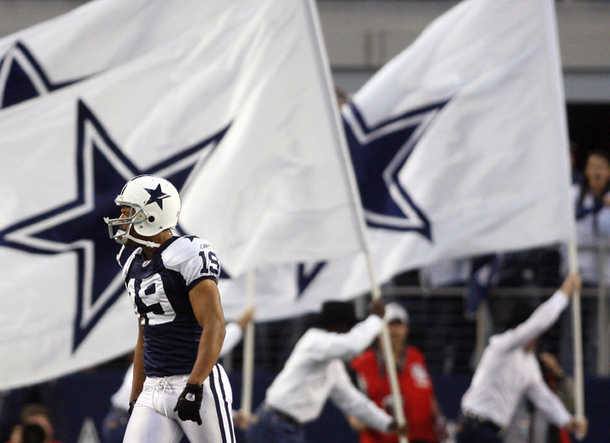 Every professional athlete has a "story" of what they had to go through "behind the scenes" in order to make it to the 'BIG STAGE'. Miles Austin is certainly no exception.
Most of the readers of this website probably remember me raving about this "longshot" from little Monmouth College that we were preparing for the 2006 NFL Combine. Even though he wasn't a household name at the time, everyone in this gym knew that there was something special about him. He had what many people refer to as "it". After only one day in my gym, Miles quickly became the "leader" of our 2006 NFL Combine Class…his work ethic, willingness to learn, personality and positive energy were contagious.
Miles took our program so seriously and his results were so amazing that I prepared an entire seminar about his preparation for the NFL. Back in 2006, I presented this power point presentation (The Miles Austin Project) at the EliteFTS VIP Seminar in Syracuse, NY to 50 "VIP's".
This past Thursday, millions of people sat on their couch – after stuffing themselves with turkey – and watched Miles torch the Raiders for 145 yards and a touchdown in front of a national audience.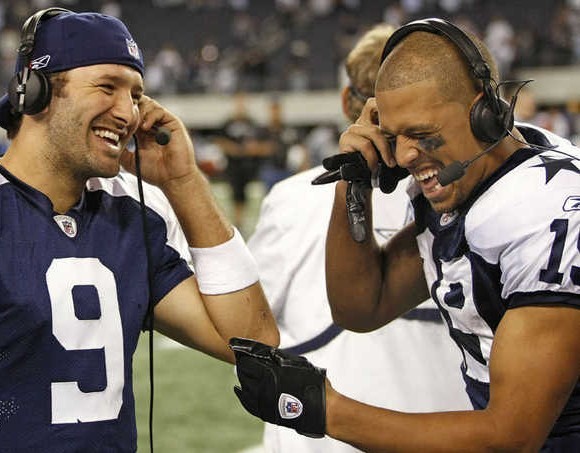 Tony Romo & Miles Austin receive their co-MVP Awards after their 24-7 victory
over the Raiders on Thanksgiving Day
After the nation watched
another
dominant performance by Miles; I received a ton of emails regarding the "VIP" seminar that I gave almost 4 years ago. Although my "
Miles
Austin Project
" presentation was very well received – only 50 people got to see it. So I thought that it would be pretty cool to dig up that original power point presentation and post it on my site for our readers to see. It's funny to see the notes from our very first conversation about "bleu cheese", to Miles' dramatic transformation before leaving for the NFL Combine.
So without further ado; here's a little "DeFranco's Training history" for you! Click the link below to see the original power point presentation that was given almost 4 years ago…when Miles Austin was just a "longshot" from some small school in New Jersey that not many people ever heard of.
Enjoy!
-Joe D.