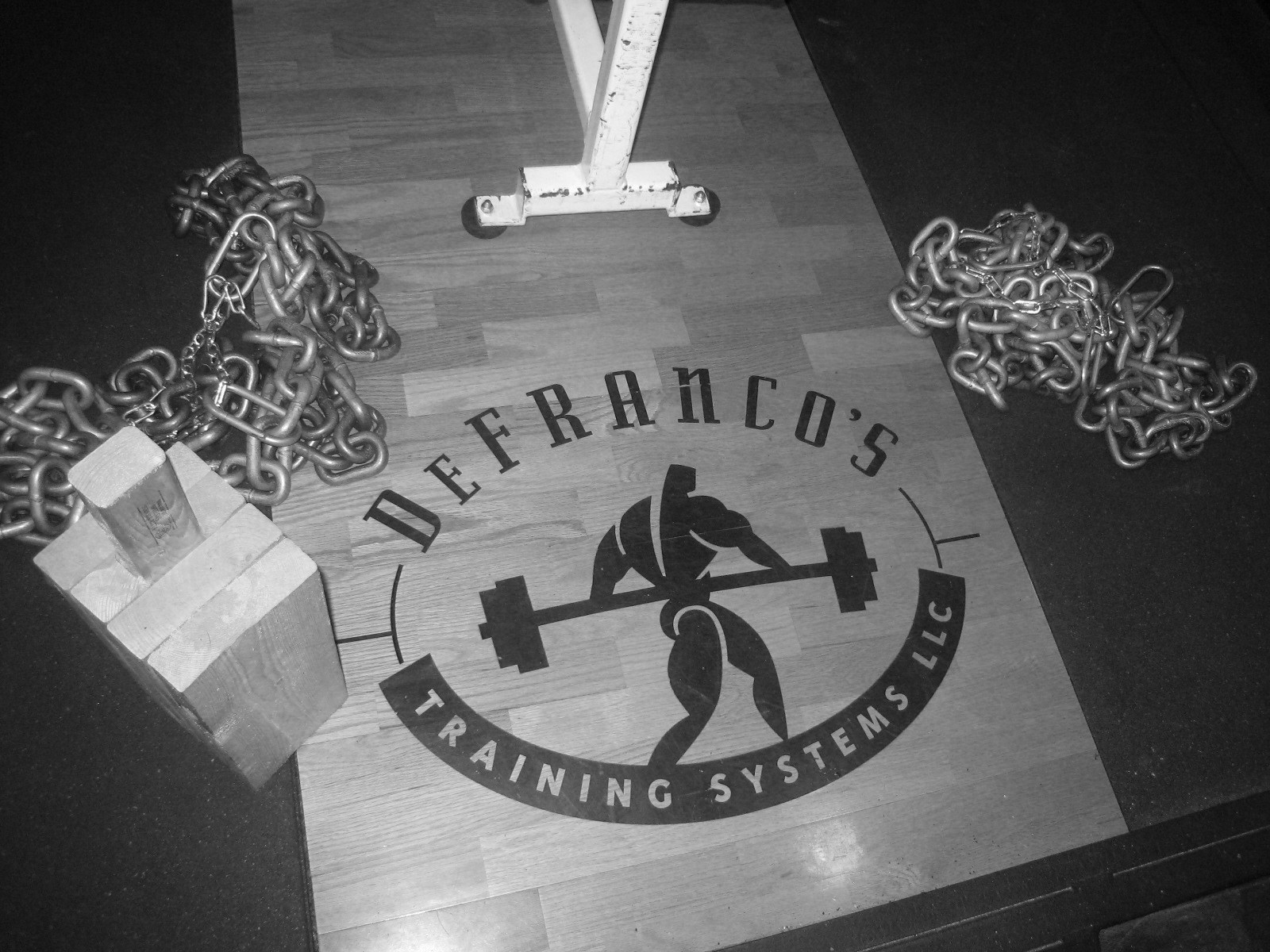 Although I'm about a month late with this post (sorry), I still wanted to update everyone on our first-ever Mentorship Weekend. I am extremely excited about this program and the possibility of reaching out to so many coaches and athletes throughout the world!
For those of you who are hearing about our Mentorship Program for the first time, here's a very brief explanation of what brought about this idea and what we're trying to accomplish at my facility…
Anyone who has seen the movie "STRONG" knows that one of my goals when I started my business was to bring back the hardcore, warehouse-type/garage gyms that were popular in the 70's & 80's. This was the type of atmosphere that my dad trained me in and it's the type of atmosphere that I feel attracts the hardest-working athletes and produces the best results. Unfortunately, when I started my business over six years ago, all the well-known training facilities were the multi-million-dollar "Speed Schools" and Health Clubs. Although most business-savvy people told me that I couldn't compete with the multi-million-dollar mega facilities, I didn't listen. I wanted to create something different; and I wanted to produce extraordinary results! I felt like if I could combine scientifically-proven training methods with an old-school atmosphere; athletes would thrive in that environment! The rest, as they say, is history. The hardcore, warehouse-type facilities are now starting to out-number the bigger, fancier facilities that were much more popular only a couple of years ago. Ironically, in a recent interview with T-Nation, Dave Tate was asked about the future of the training industry and the gym business in general. Nobody knows this industry better than Dave. Here's what he had to say regarding this topic…
"…So, I think there's going to be a push to set up small training centers. We've helped set up more powerlifting warehouse gyms and Joe DeFranco-type training centers than anybody else out there in the industry. That's where we specialize. That's our niche. I think that a lot of these smaller places are going to become a lot more profitable. Everyone's splitting the expenses, and people who really want to train are finding their way to them. It's going to come full circle and be kind of like a reinvention of the hardcore gyms that were around 20 or 30 years ago… Trust me, these small clubs are going to start popping up. Maybe not this year, but you'll see it in 2010 for sure."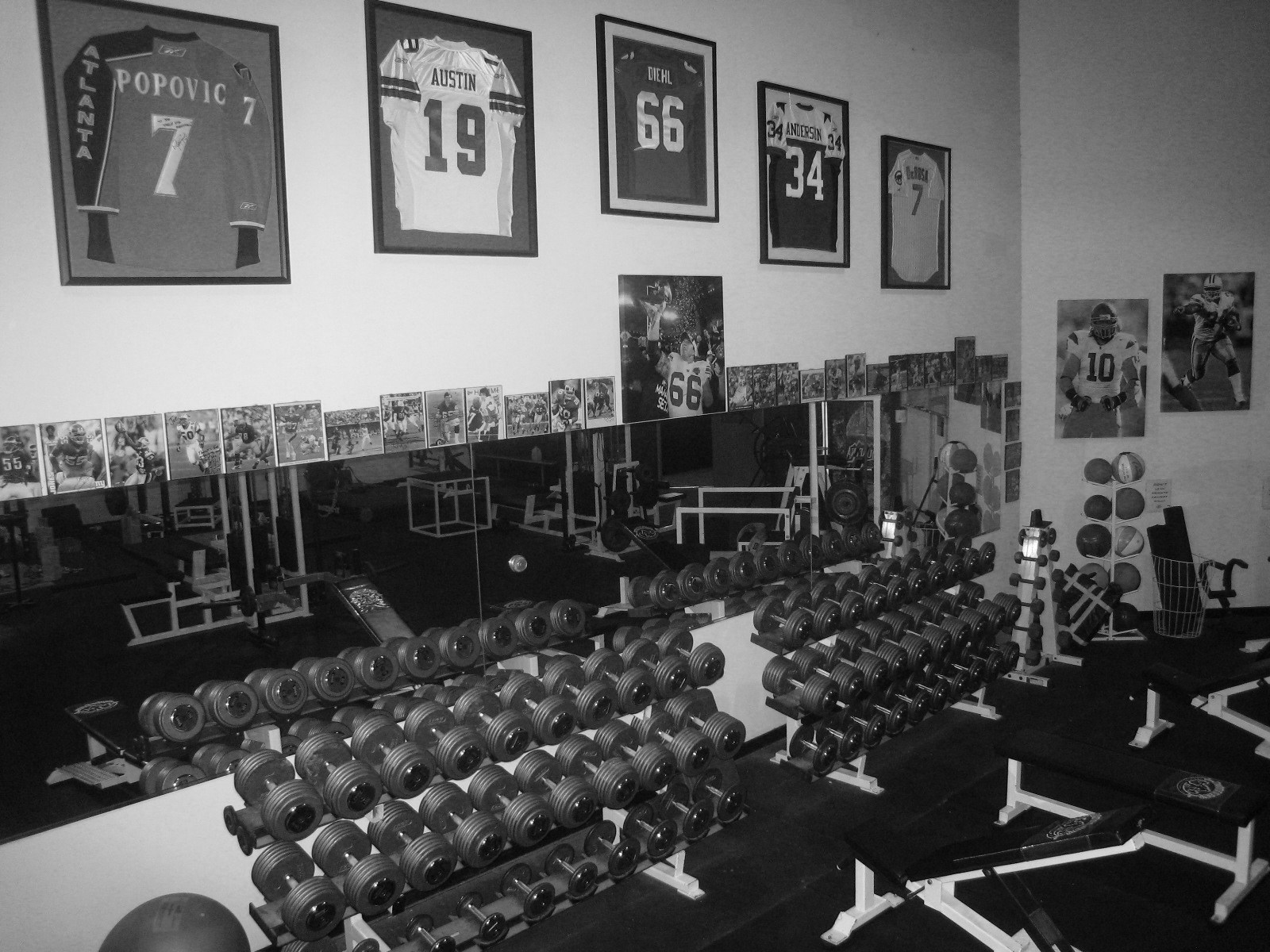 So now you're probably wondering how all this relates to our Mentorship Program, right?
Here's the deal…
Due to the popularity of these "new" types of hardcore gyms and the success of our program, we get dozens of phone calls and emails every single week from out-of-state athletes, as well as athletes from other countries! Many of these athletes do whatever it takes to travel to New Jersey and train with us; but many are not able to afford the travel, hotel expenses, etc. If athletes are unable to make the trek to our facility, their next logical question is to see if we can recommend anyone in their area to train them. Here's where the idea for the Mentorship Program evolved. We realize that we can't train every single athlete that contacts us; but how cool would it be if we were able to teach our training philosophies and business model to like-minded coaches/gym owners and create a worldwide network of our associates?! By spanning the globe with educated & motivated coaches/trainers, we can truly set a new standard for excellence in athletic performance! And if our first crop of mentors is any indication, we're well on our way!!
I received 33 applications for my first Mentorship weekend…I'm not gonna lie; it was much more difficult than I thought to narrow it down to the five people I chose! Here are the "chosen ones" from our first-ever Mentorship Weekend…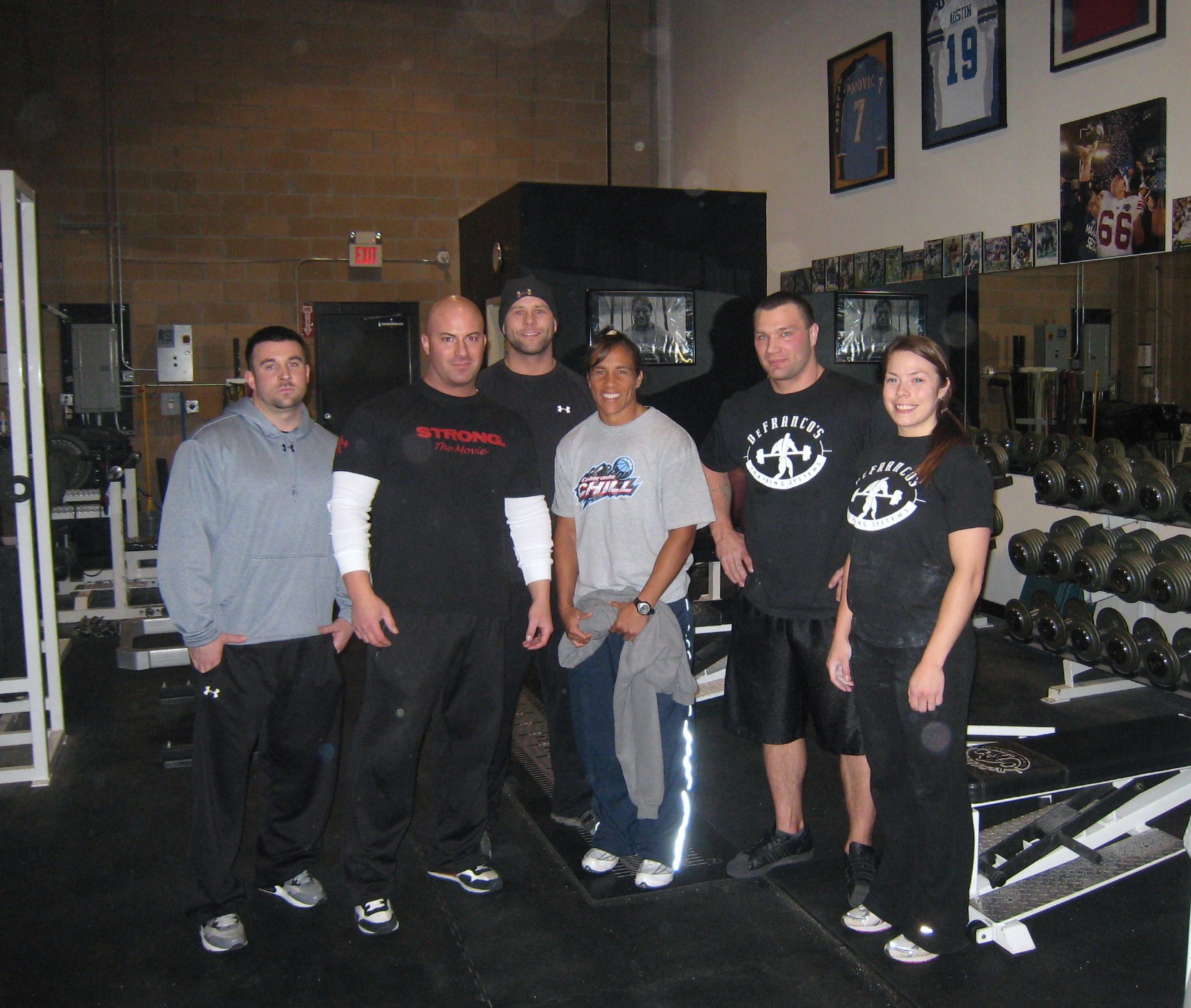 Although I don't want to give away too many specifics from the weekend (for obvious reasons), I must say that this group of coaches exceeded my expectations beyond belief! They all talked the talk AND walked the walk! In fact, four long-time records on our Record Board went down during one of the workout sessions!
Here's some video footage of the four records that got crushed…
Nikki Rouillard breaks the female bench press record!
245 pounds!!!
Nikki Rouillard breaks the female pull-up record!
25 reps!
Paul Vaillancourt breaks the Washed-Up Meathead Trap Bar Deadlift record!
705 pounds!
Sarah Leighton breaks the female Trap Bar Deadlift record!
365 pounds!
Talk about 'practicing what you preach'!!!
Please note that I have added a new section to my website entitled, "

ASSOCIATES

". This is where we will list all the contact info of the individuals who have been through our Mentorship Program, as well as our long-time colleagues in the field. Basically, this section will be a growing list of like-minded coaches, trainers and therapists who we respect and know will get the job done for any athlete.
I will be announcing the date of our next Mentorship Weekend very soon. Stay Tuned.
The revolution begins…
Joe D.