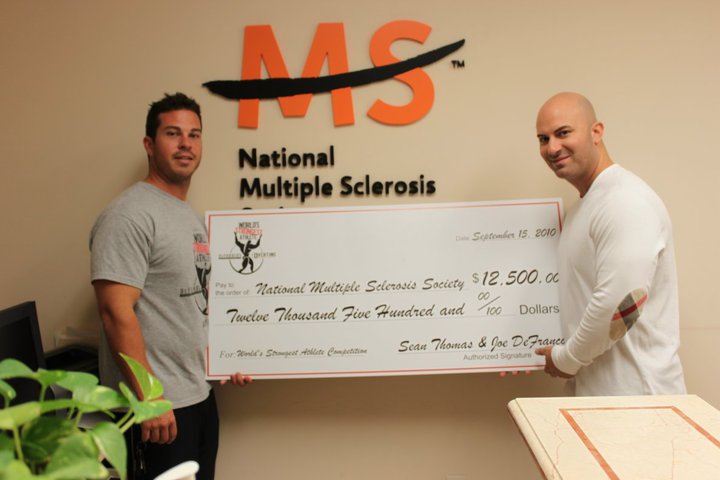 I am extremely proud to announce that the final tally for this year's World's Strongest Athlete Competition donation was a whopping $12,500 for the National Multiple Sclerosis Society!
On Wednesday, September 15th, myself and Sean Thomas presented the check in Paramus at the local MS Society chapter.
At this time, I would like to give a HUGE thanks to our title sponsor, Sica Wealth Management, as well as all the other sponsors, family members, competitors, NFL players, and everyone else who helped support the incredible growth of this event. (Last year we made a $1400 donation.) Next year, we're looking to double this years effort!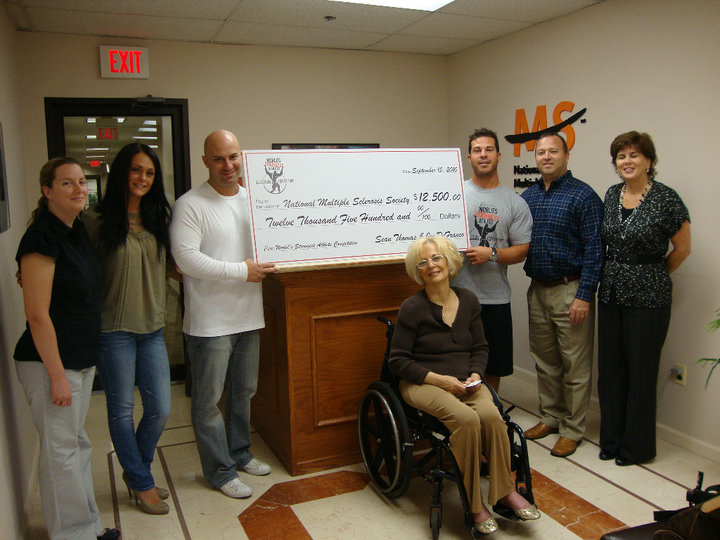 National MS Society: Paramus, NJ Chapter
The World's Strongest Athlete staff is honored to give back to some of the World's Strongest PEOPLE – those living with Multiple Sclerosis.
Get ready for a better event – and bigger donation – next year!!!
-Joe D.