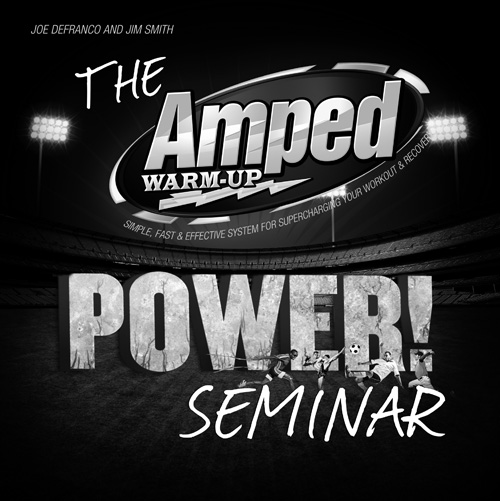 Due to (extremely) popular demand, we have decided to host another AMPED/POWER seminar at DeFranco's Gym in January!
I usually don't host or attend any seminars during the months of January through March, due to the seven-day-a-week grind of "NFL Combine training season". But, since our last seminar SOLD OUT in about two days, we have received a ton of emails from people asking/begging us to host another one ASAP! So I decided to "bite the bullet" and give the people what they want 

!
This 2-Day Seminar will take place on January 21st & 22nd, 2012 and there will be an exciting "bonus" this time around…
Seminar attendees will get a "behind-the-scenes" look at an actual training session with our 2012 NFL Combine training class! How many seminars have you attended where you get to witness the seminar information being 'put to the test' with world-class athletes right in front of your eyes?!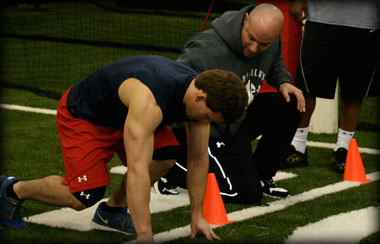 To learn more about this one-of-a-kind event and/or to sign up, click the link below:
AMPED/POWER! Seminar w/ NFL Combine Training BONUS!
———————————-
Brian Cushing on NFL's "Sound FX" (video)
I wanted to make sure the readers of this website didn't miss our boy, Brian Cushing, "mic'd up" against the Cleveland Browns two weeks ago. Cush is the epitome of what DeFranco's Gym is all about: toughness, passion and intensity…all while havin' FUN! 
Click the picture below to witness how the game should be played! Enjoy…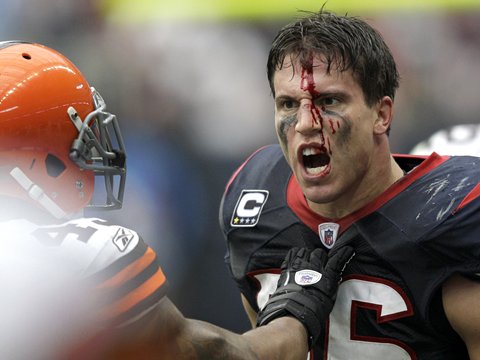 -Joe D.