Episode # 105
Bobby Maximus – The Power of Positive Self Talk, Leading by Example, and More!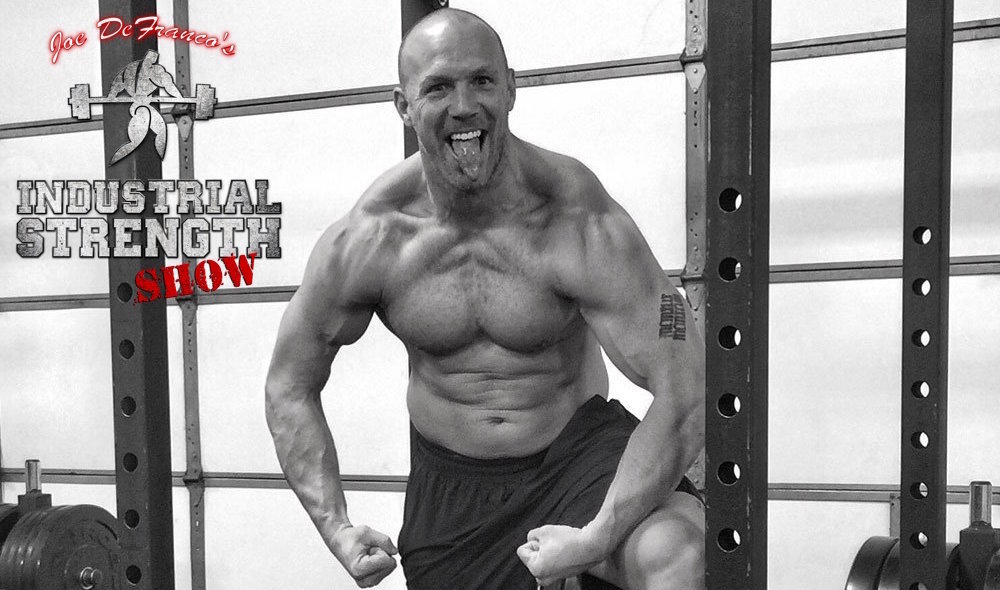 Released on March 23, 2017
This week, Joe talks shop with former UFC fighter and current general manager of the world-famous Gym Jones – Bobby Maximus.  
#TIMESTAMPS
1:30 – Joe talks about today's sponsor – Blue Apron
8:05 – Bobby Maximus interview begins…
12:55 – Bobby talks about "leading by example"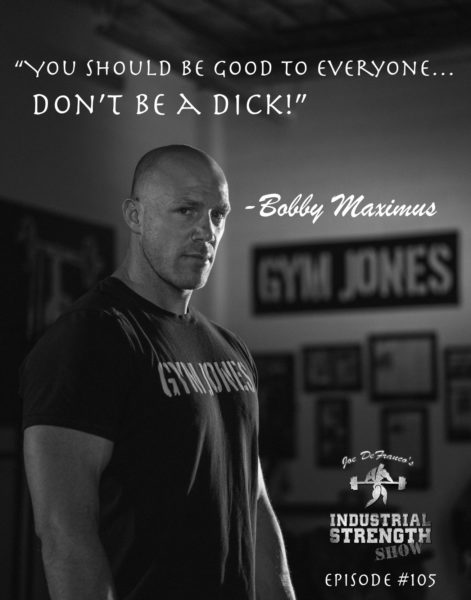 20:10 – What makes Gym Jones unique?
29:15 – Bobby talks about why he started MMA, his first UFC fight, and the impact its had on his life
36:00 – The 2 rituals everyone should do everyday
41:10 – Bobby's definition of a "coach"
43:30 – Joe & Bobby discuss gym culture and the "it" factor
49:00 – The TRUE meaning of "hardcore"
51:05 – The importance of NOT being a dick!
56:30 – Where did the "Bobby Maximus" moniker come from?
67:20 – Bobby's favorite recovery methods
72:30 – Bobby reveals his preferred methods of meditation
77:45 – The 3 most important "non-physical" traits that successful athletes/clients possess
87:00 – Show conclusion
90:45 – Bobby challenges the Industrial Strength Nation with HIS own Bench Press Challenge!
Important Links from the Show
MAXIMUS BODY [book]

The Physical And Mental Training Plan That Shreds Your Body, Builds Serious Strength, And Makes You Unstoppably Fit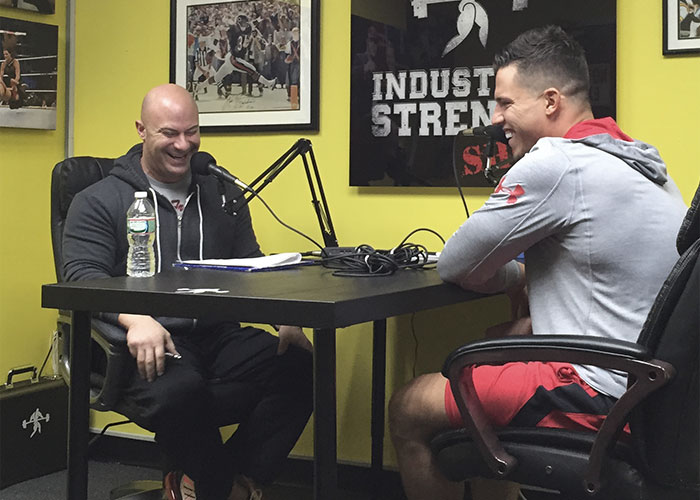 Thanks for listening!
Do you have feedback, questions or suggestions for the podcast?
Click here to send us feedback
Wanna become a SPONSOR? Click here to get started
Like the show? If you LIKED the show, we would truly appreciate it if you can take 60 seconds to give us "5 Stars" and write a short review (1-2 sentences is fine) on iTunes. We appreciate it!
-The Industrial Strength Show team