Episode # 344
Clearing Up The Confusion Surrounding WARM-UPS & MOBILITY w/ Jim "Smitty" Smith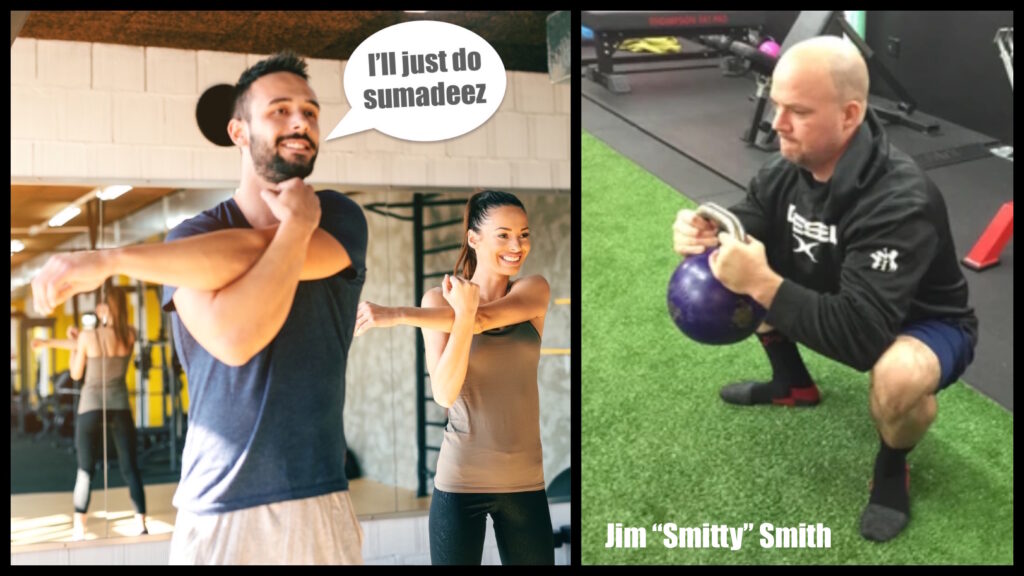 Released on November 18, 2021
SHOW NOTES & TIMESTAMPS
0:00 – Show intro / preview
2:00 – Joe introduces today's sponsor – Hellowater
4:55 – Joe introduces today's sponsor – Four Sigmatic
9:00 – Smitty joins the show | Podcast begins…
10:00 – The many benefits of lighter/longer loaded carries
19:25 – The "new" metric Joe has been using to determine the effectiveness of his workouts
22:15 – How has Joe's pre-workout prep changed since having shoulder surgery?
32:05 – The "slow cook" approach to warming up
37:00 – The purpose of incorporating "fillers" into your workout
41:35 – Has your current warm-up/mobility routine "reset your normal"?
45:05 – Smitty shares one of his favorite hamstring warm-ups [from Louie Simmons]
50:30 – The relationship between strength & flexibility
59:00 – Why strength training alone isn't always optimal for developing mobility
1:01:50 – Smitty provides a real-world example of how most people should warm up [before squatting]
1:05:05 – Strength training IS corrective, BUT…
1:05:50 – Why Smitty & Joe D. both currently prefer a "reverse workout order"
1:11:30 – Staple warm-up movements for the 35+ crowd
1:14:20 – The relationship between core strength & mobility
1:23:15 – The [surprising] simplicity behind the "8-Phase" CPPS warm-up
1:26:30 – HUGE CPPS ANNOUNCEMENT/OFFER!
Important Links from the Show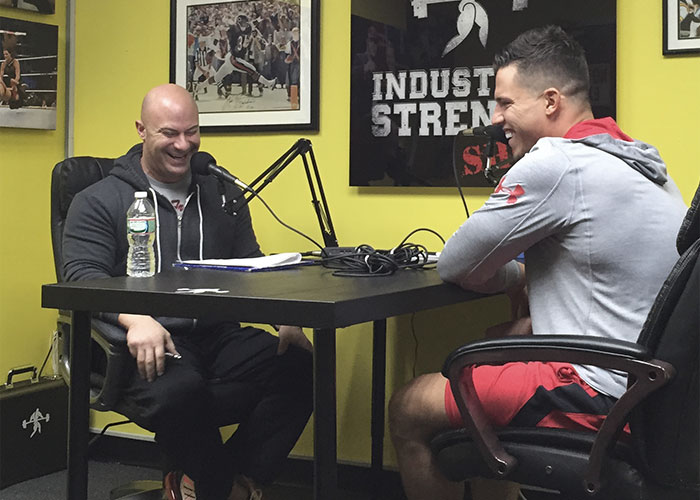 Thanks for listening!
Do you have feedback, questions or suggestions for the podcast?
Click here to send us feedback
Wanna become a SPONSOR? Click here to get started
Like the show? If you LIKED the show, we would truly appreciate it if you can take 60 seconds to give us "5 Stars" and write a short review (1-2 sentences is fine) on iTunes. We appreciate it!
-The Industrial Strength Show team