Episode # 218
Developing Strength in "Less Than Ideal" Positions, Progressive Overload for Older Lifters & Lots MORE!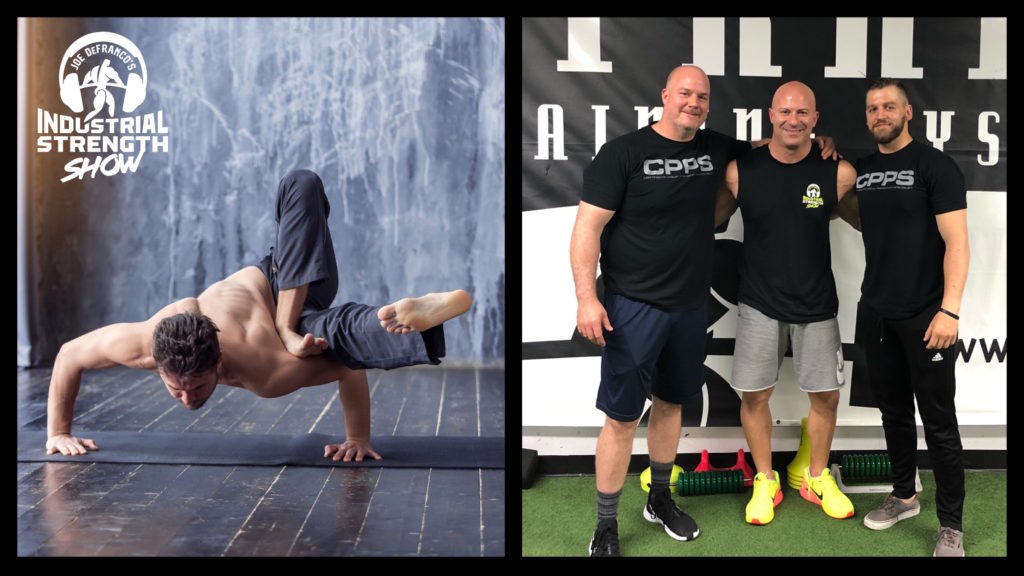 Released on June 6, 2019
SHOW NOTES & TIMESTAMPS
0:00 – Show intro / overview
6:20 – Joe introduces today's sponsor – SAXX Underwear 
10:25 – Jim "Smitty" Smith & Brian Oberther join the show / Podcast begins
14:10 – How/Why Joe & Smitty created the DeFranco Insider 
21:10 – Smitty's best advice to young trainers looking to start an online business
22:05 – Advice for trainers who work at commercial gyms, yet don't agree w/ the training philosophy
26:15 – Home gym (equipment) recommendations for those who don't have a lat pulldown/cable unit
32:10 – What certification should young trainers look to get first? #dumbquestion 🙂
34:00 – Smitty reveals some of his favorite "strength challenges"
40:25 – The most important factor when fat loss is your #1 goal
41:40 – Progressive overload methods for older / beat up lifters
46:25 – *BAD DAD JOKE ALERT*
49:35 – How to become a coach of value
54:40 – How to develop strength in "less than ideal" ranges of motion
1:00:55 – How to incorporate the Slingshot® into the SB911 program
1:02:35 – Joe gives a shoutout to www.MarkBellSlingshot.com
1:03:40 – Troubleshooting the Bulgarian Split Squat (hip pinching, leg "collapsing", etc)
1:07:50 – How to do 100 push-ups in a row (and tips for mastering the 225lb bench press rep test)
1:15:40 – The difference between pushing a sled/prowler with straight arms vs bent arms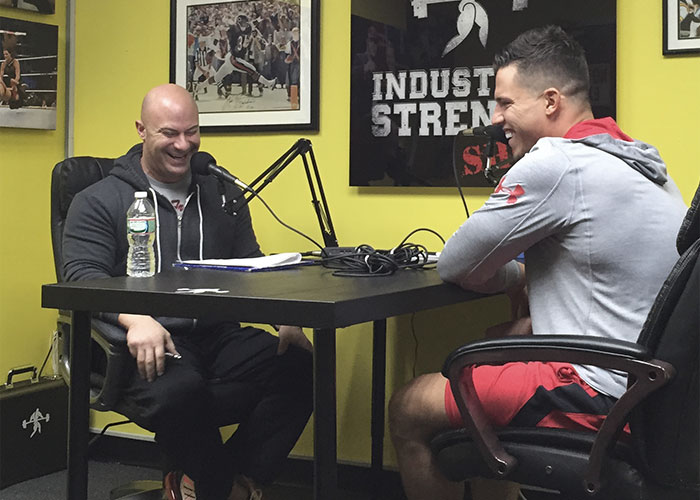 Thanks for listening!
Do you have feedback, questions or suggestions for the podcast?
Click here to send us feedback
Wanna become a SPONSOR? Click here to get started
Like the show? If you LIKED the show, we would truly appreciate it if you can take 60 seconds to give us "5 Stars" and write a short review (1-2 sentences is fine) on iTunes. We appreciate it!
-The Industrial Strength Show team