Episode # 80
The Dirtiest Trick for a Stronger Deadlift & Random Q&A!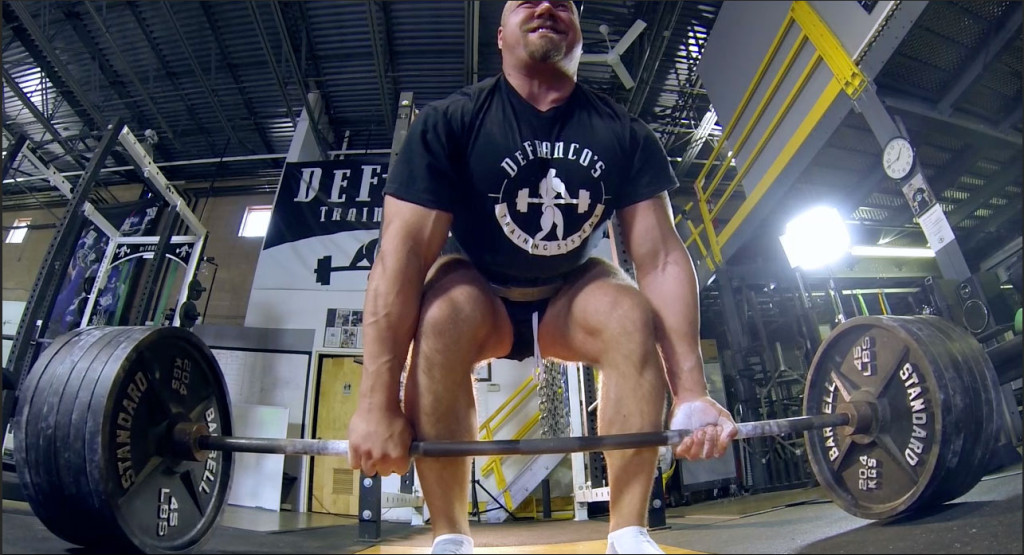 Released on September 29, 2016
Joe returns from Austin, TX and shares some stories from his crazy week of traveling. After "story time", Joe answers 4 random questions from the audience. 
SHOW #TIMESTAMPS
8:20 – Joe announces this week's t-shirt winner
19:20 – Joe shares a story of an amazing act of kindness [There is hope for humanity!]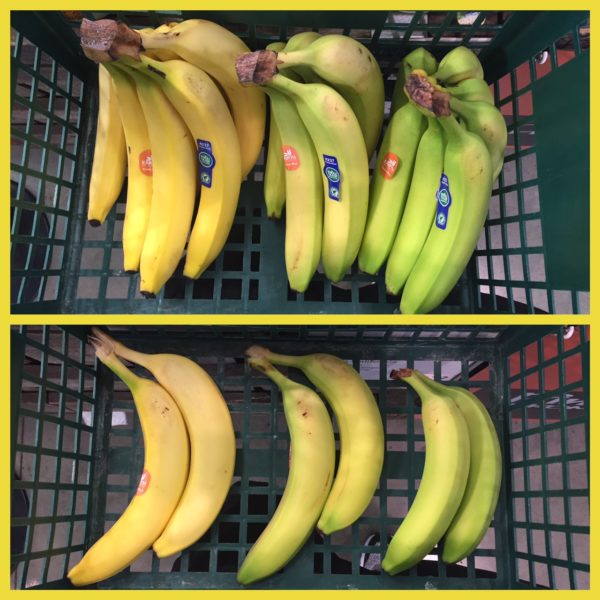 31:50 – The thing that pisses Joe off the most about flying
35:45 – [Q&A begins] Joe D's life-changing method of shopping for bananas
42:15 – Question #2: Joe reveals the best stretch you're NOT doing [for hip mobility & reducing low-back pain]
50:25 – Question #3: The dirtiest trick for a stronger deadlift
61:25 – Question #4:  How & Why is Joe so willing to give away so much FREE information?
67:25 – The 2 things you CAN'T copy from Joe
74:25 – The type of FREE information that Joe is NOT willing to give away
85:35 – Joe's vision for the DeFranco brand going into the next 20 years
89:15 – Show Conclusion [Get 10% OFF DeFranco's Nutritional Supplements & 20% OFF Joe's REBUILT ebook]
Important Links from the Show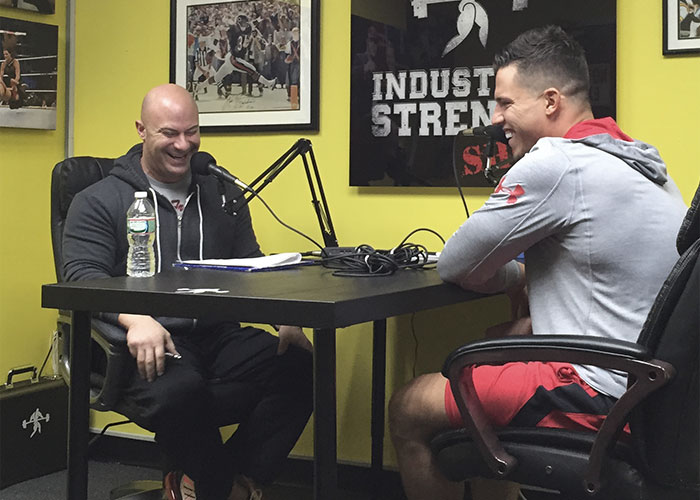 Thanks for listening!
Do you have feedback, questions or suggestions for the podcast?
Click here to send us feedback
Wanna become a SPONSOR? Click here to get started
Like the show? If you LIKED the show, we would truly appreciate it if you can take 60 seconds to give us "5 Stars" and write a short review (1-2 sentences is fine) on iTunes. We appreciate it!
-The Industrial Strength Show team