Episode # 125
Fat Loss Talk, Mystery Guest & NEW Product Reveal!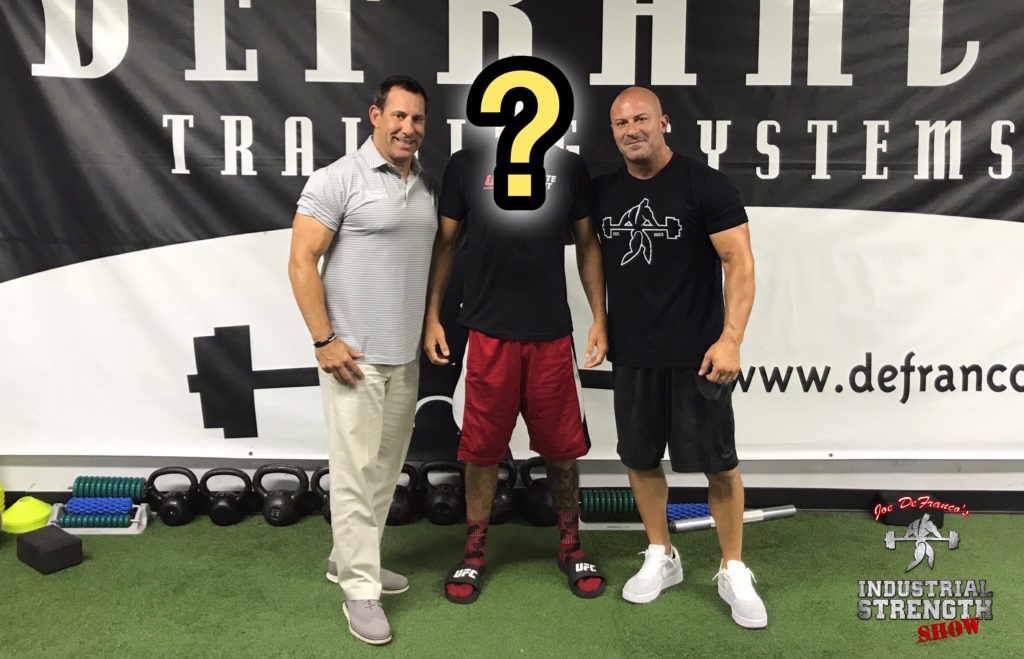 Released on August 17, 2017
SHOW #TIMESTAMPS
1:00 – Opening Show Announcements
8:10 – Dr. Tom joins the show…
9:45 – Dr. Tom shares an inappropriate April Fools joke he played on Joe 19 years ago
13:30 – Dr. Tom warns parents about the dangers of "phthalates" (in popular kid's foods)
19:15 – Dr. Tom shares his notes from Dr. Jade Teta's lecture on Fat Loss & Metabolic Self Development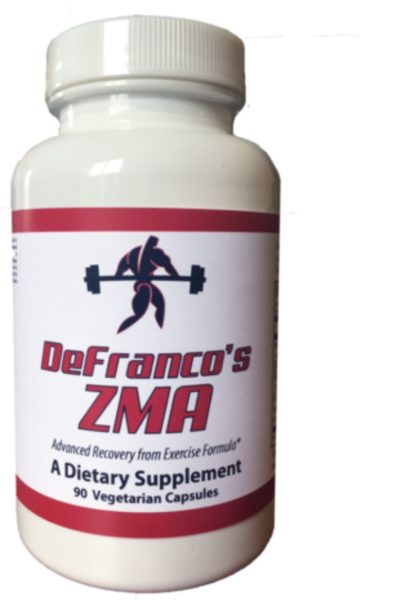 34:00 – "Psychic Entropy" and its effect on your goals
42:15 – Joe reads an email from a podcast listener who completed his MRT & Macro consultation w/ Dr. Tom
44:40 – NEW DeFranco's supplement revealed!
49:50 – Dr. Tom introduces todays "mystery guest"… and drops a BOMBSHELL regarding his ethnicity!
55:30 – MG tells the story of how he got his first UFC fight
65:00 – What goes through a fighter's mind before stepping into the cage
72:25 – Discount code to receive 10% off ALL DeFranco's Nutritional Supplements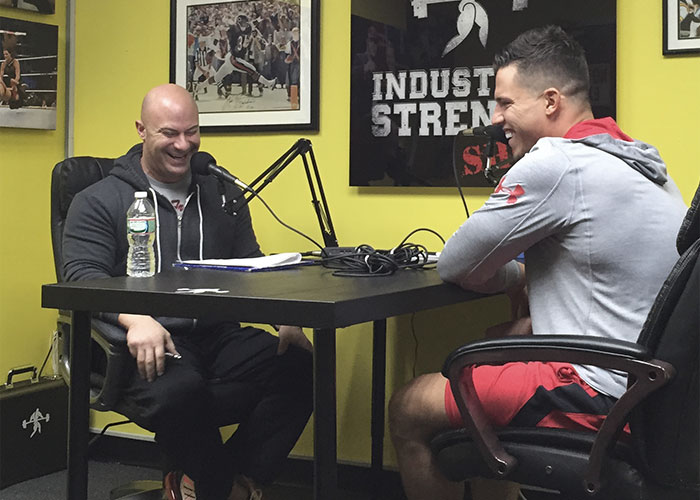 Thanks for listening!
Do you have feedback, questions or suggestions for the podcast?
Click here to send us feedback
Wanna become a SPONSOR? Click here to get started
Like the show? If you LIKED the show, we would truly appreciate it if you can take 60 seconds to give us "5 Stars" and write a short review (1-2 sentences is fine) on iTunes. We appreciate it!
-The Industrial Strength Show team