Episode # 145
Joe D. Talks Training, Nutrition, Parenting, and More!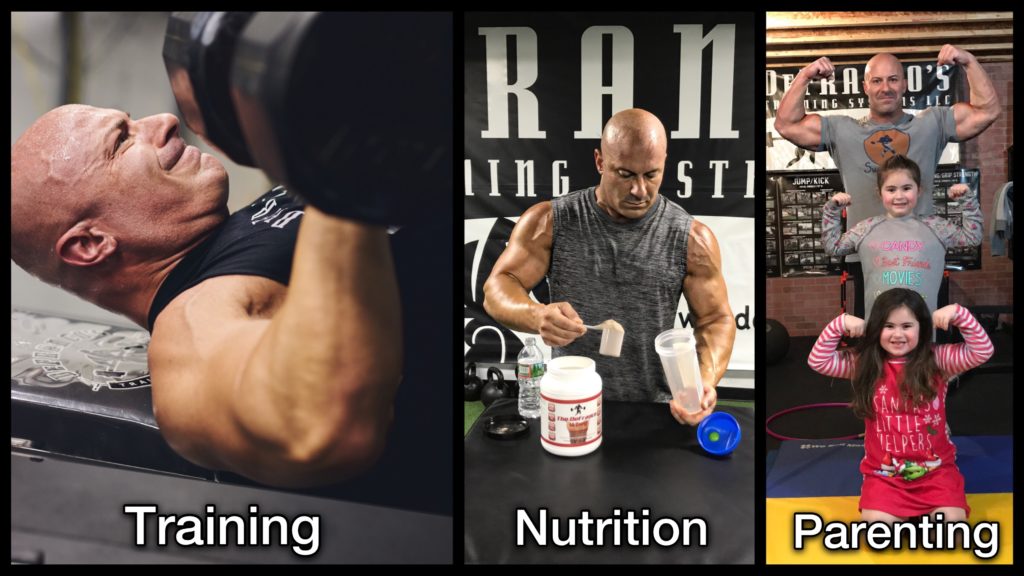 Released on December 28, 2017
SHOW TIMESTAMPS
1:20 – Joe announces the winner of this week's iTunes review contest
2:40 – Joe introduces today's NEW sponsor – ROMAN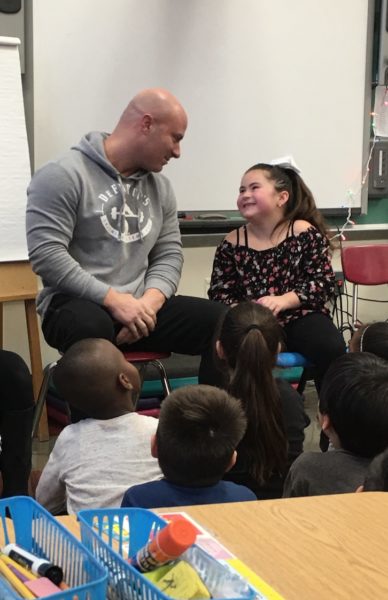 11:15 – Will the CPPS football certification be available online?  
15:00 –  Joe talks about his dietary fat consumption
22:20 – Joe gives his tips for being a good dad while juggling all of his other responsibilities
31:10 – What's your suggestion for fixing a damaged CNS?
41:35 – Best exercises for tennis elbow? 
49:40 – I'm training to become a track cycling sprinter…Do you have any thoughts on exercises to increase power in a cycling position? 
53:20 – Is it possible to build muscle & lose fat at the same time? 
1:04:15 – Joe talks about Four Stigmatic's mushroom coffee 
1:08:10 – How long do you give a new idea/technique before you decide to keep it or toss it? What is your trial process?
1:11:55 – Why is it OK to do an Upright Row when performing a Cuban Press, but any other time you advise not to? 
1:16:00 – What are some qualifications that people should be looking for before they invest in a personal trainer? Please lay the smackdown on the public.
1:28:35 – What's your most inspirational movie training scene? 
1:30:50 – What would your approach be if you were starting your business TODAY versus when started back in 2002 (from a marketing standpoint)? 
1:33:50 – Do you think there will ever be a time when a female will be taken as seriously as a male head strength coach for any professional team? 
1:36:00 – Would you recommend strength training before BJJ practice 3X/week? 
1:38:20 – When I see people doing the DB Chest Fly with a neutral grip, I cannot help but wonder if a pronated grip might be better? You bench, incline and decline with a pronated grip for chest, why not for chest flyes?
1:41:15 – Should athletes be allowed to take testosterone as long as they are prescribed by a doctor and they keep their levels within a normal (300 – 1000) range? 
1:47:05 – What are the Top 5 lessons you want to teach your girls…?
1:57:50 – Show Conclusion [announcement regarding next week's show]
Important Links from the Show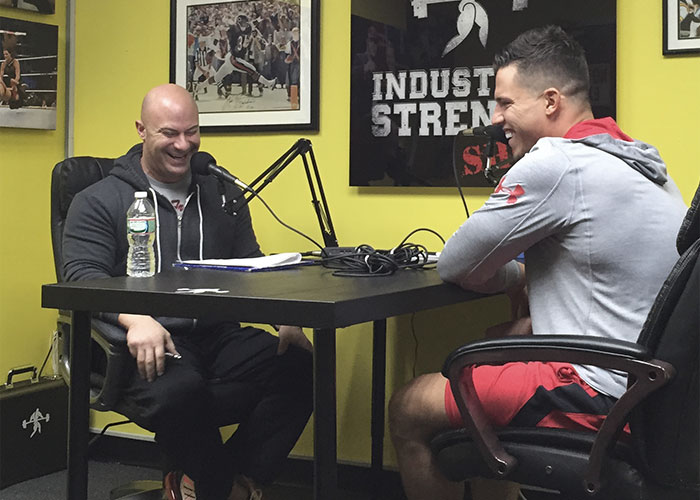 Thanks for listening!
Do you have feedback, questions or suggestions for the podcast?
Click here to send us feedback
Wanna become a SPONSOR? Click here to get started
Like the show? If you LIKED the show, we would truly appreciate it if you can take 60 seconds to give us "5 Stars" and write a short review (1-2 sentences is fine) on iTunes. We appreciate it!
-The Industrial Strength Show team