Episode # 201
How To Get Stronger & Remain Healthier by Changing Your Mindset [w/ Jordan Syatt]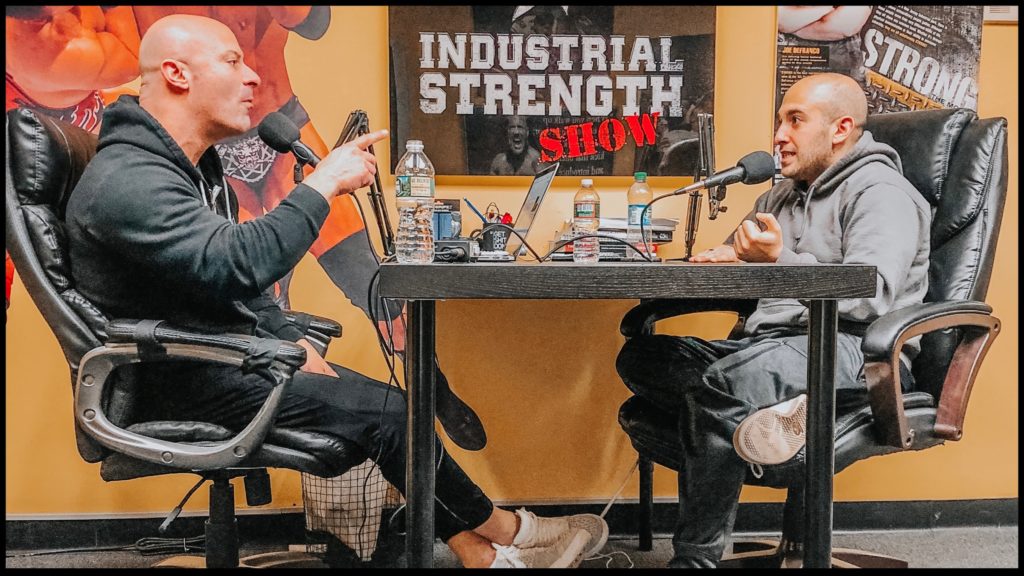 Released on February 7, 2019
SHOW NOTES & TIMESTAMPS 
0:10 – Joe congratulates the winner of last week's #pickmejoed contest
7:55 – Joe introduces this week's sponsor – Mark Bell's Slingshot
11:15 –  Joe DeFranco/Jordan Syatt Seminar Announcement!
15:00 – Jordan Syatt joins the show
16:45 – More details regarding the NYC seminar w/ Joe & Jordan
20:25 – The proper mindset needed to lift maximal weights
24:00 – Overcoming the fear of getting injured when "maxing out"
26:00 – When you should (or shouldn't) get "hyped up" for a workout
27:45 – The one thing Joe would change about his original storage closet gym
30:50 – The definition of a true "gym badass"
31:40 – The problem with relying on "pre-workouts"/ stimulants
39:10 – Jordan & Joe begin to discuss the difference between building strength vs testing strength
48:25 – "Trying different programs" vs "program hopping"
55:20 – Joe talks about his first experience on a "westside-inspired" program
58:10 – Joe & Jordan begin to discuss their tried & true programming principles 
1:07:10 – Joe gives a quick recap of the steps involved in creating the most appropriate program for you
1:09:00 – The importance of "keeping your goal, the goal"
1:11:10 – Clarifying "program specificity" & the importance of auto-regulation
Important Links from the Show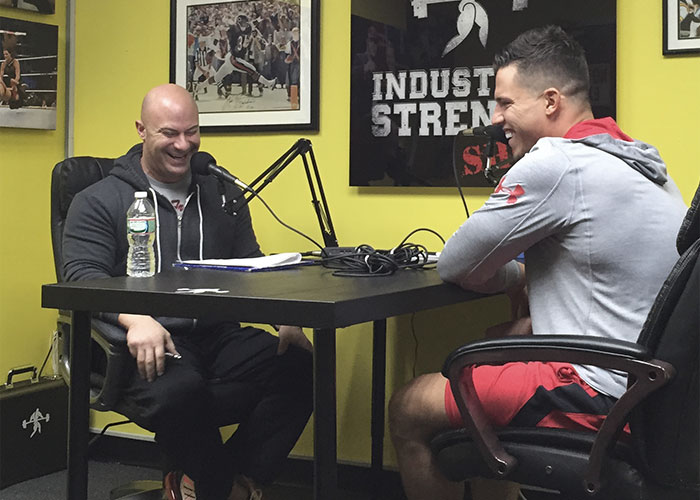 Thanks for listening!
Do you have feedback, questions or suggestions for the podcast?
Click here to send us feedback
Wanna become a SPONSOR? Click here to get started
Like the show? If you LIKED the show, we would truly appreciate it if you can take 60 seconds to give us "5 Stars" and write a short review (1-2 sentences is fine) on iTunes. We appreciate it!
-The Industrial Strength Show team