Episode # 360
How To Train NBA Players & Hollywood A-Listers out of a 12′ x 15′ Garage w/ Ben Bruno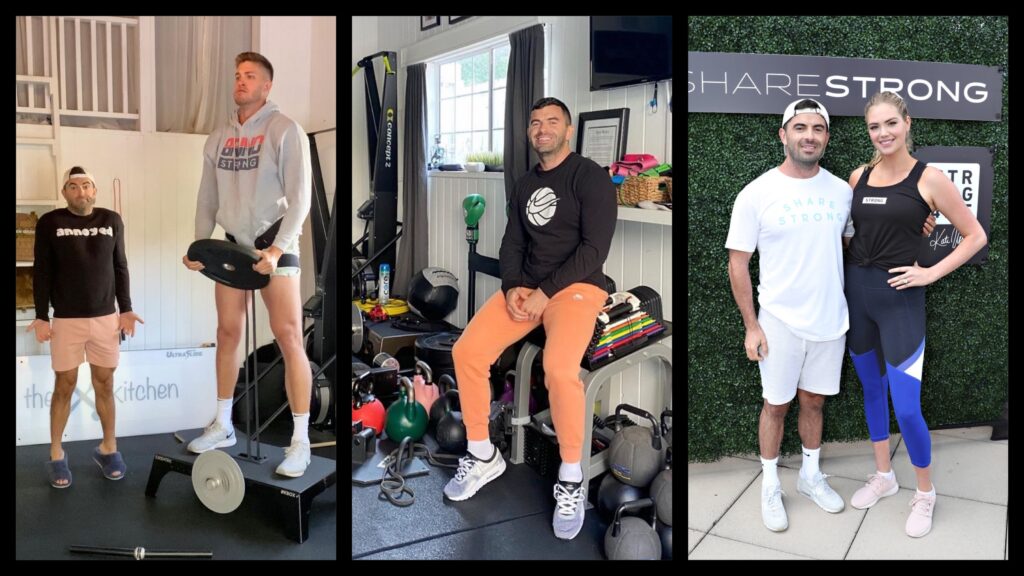 Released on March 10, 2022
SHOW NOTES & TIMESTAMPS
0:00 – Show preview
3:25 – Joe introduces today's sponsor – Hellowater
6:40 – CPPS IN-PERSON course announcement!
11:10 – Ben Bruno joins the show | Podcast begins
13:50 – Why Ben considers himself a "generalist" [as opposed to a "specialist"]
16:05 – The 3 questions Ben asks all his new clients
28:10 – The difference between the content Joe currently posts versus what he posted 10-15 years ago
32:50 – What % of Ben's training focusses on his client's "wants" versus their "needs"?
36:00 – Programming for "general fitness goals" [as opposed to specific strength/athletic goals]
39:20 – How Ben used to train when he was younger
46:15 – Ben & Joe share stories/nuances regarding "lower/upper" & "upper/lower" training splits
50:00 – Why Ben prefers Full Body workouts w/ his pro athlete clients
55:00 – The importance of learning to "speak your clients language"
1:01:00 – Why Joe does NOT program Full Body workouts [as much as Ben does]
1:05:00 – How Ben & Joe approach their continuing education at this stage in their careers
1:14:05 – The importance of always being honest
1:15:10 – How Ben comes up with workouts for his "sporadic" clients
1:23:40 – Ben talks about the benefits (and drawbacks) of training high-profile clients in his small 15×12 garage
1:28:20 – Ben describes his ideal client
1:30:00 – Why/How Ben goes about firing clients
1:32:30 – Mistakes young trainers make when building a [new] gym
1:33:50 – The 2 main things that matter most to clients
1:35:20 – Why Ben doesn't have a power rack in his gym
1:42:50 – How the size of Ben's garage gym helped him become a better trainer
1:45:45 – Examples of bad questions young trainers ask Ben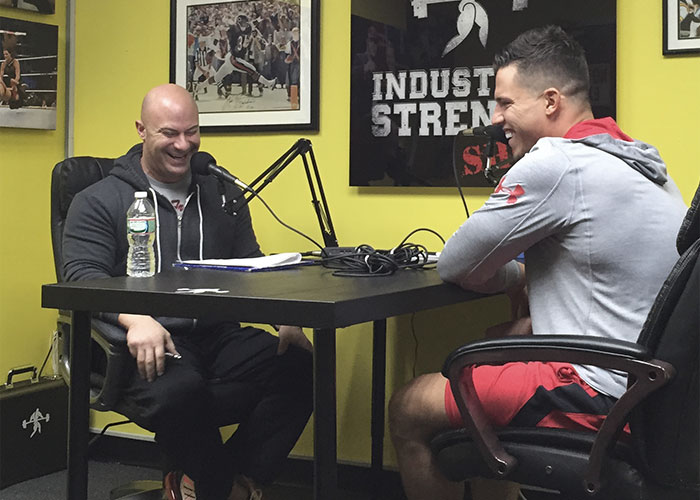 Thanks for listening!
Do you have feedback, questions or suggestions for the podcast?
Click here to send us feedback
Wanna become a SPONSOR? Click here to get started
Like the show? If you LIKED the show, we would truly appreciate it if you can take 60 seconds to give us "5 Stars" and write a short review (1-2 sentences is fine) on iTunes. We appreciate it!
-The Industrial Strength Show team