Episode # 434
JERSEY MUSCLE: Anthony Monetti & Joe D. Discuss Training/Competing After 40,Kevin Hart's Injury & More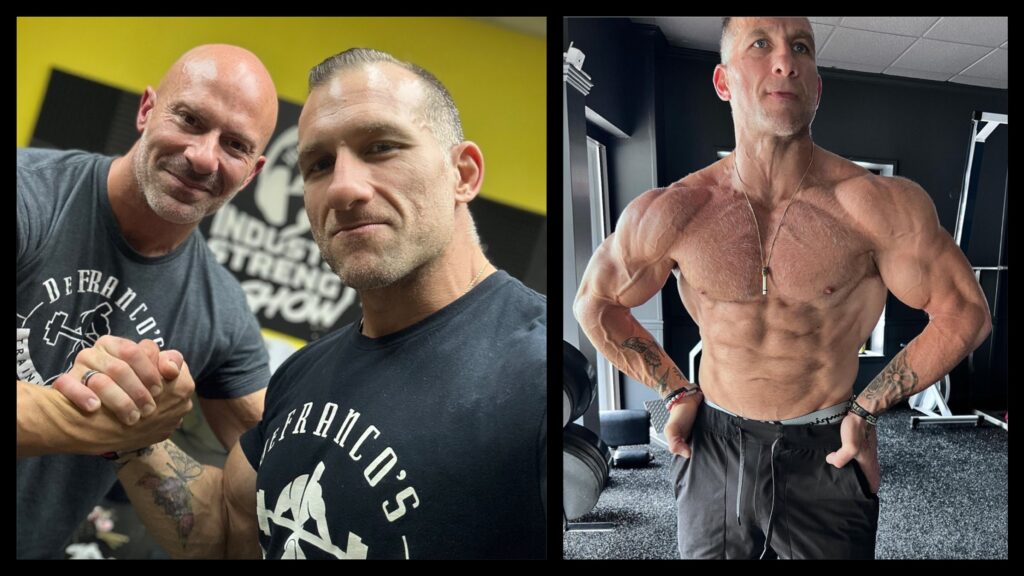 Released on August 31, 2023
SHOW NOTES & TIMESTAMPS
0:00 – Intro / Show preview
2:00 – NEW PROGRAM ANNOUNCEMENT!
4:40 – Joe talks about the upcoming Business of Strength: 2-Day Gym Business Retreat
9:15 – Joe introduces Anthony Monetti | Podcast begins…
12:25 – Joe surprises Anthony with a rapid-fire "Jersey/Italian-inspired" Q&A
27:40 – How to avoid binge-eating your favorite junk foods [Funny, yet effective tip!]😂
29:55 – Real-life tips & tricks for livin' lean & clean
41:00 – Joe's thoughts on Kevin Hart's sprinting injury
49:45 – The modifications Anthony has made to his training since turning 40
54:10 – The different mentality Joe had towards training when he was younger compared to now
56:00 – Building muscle vs maintaining muscle
1:00:48 – How Anthony warms up before training
1:04:00 – The WORST way to warm-up for squats
1:09:45 – The warm-up lesson Joe learned immediately upon turning 40!
1:17:40 – How Anthony's diet has changed in his 40's [compared to when he was younger]
1:22:30 – Anthony & Joe's experiences with 6 smaller meals per day vs 2-4 bigger meals a day
1:28:40 – Anthony's advice to young lifters who are obsessed with "getting jacked, fast"
Important Links from the Show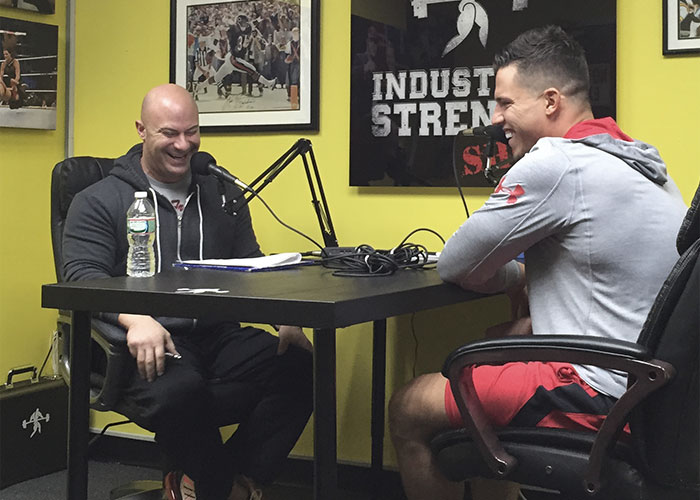 Thanks for listening!
Do you have feedback, questions or suggestions for the podcast?
Click here to send us feedback
Wanna become a SPONSOR? Click here to get started
Like the show? If you LIKED the show, we would truly appreciate it if you can take 60 seconds to give us "5 Stars" and write a short review (1-2 sentences is fine) on iTunes. We appreciate it!
-The Industrial Strength Show team