During the past month, I have received at least two dozen requests to "meet" this years class of NFL hopefulls. I think it's very cool how my website audience likes to "follow" the athletes we train during this time of year, as they embark on their journey to "play on Sundays". I think people enjoy following our guys because they know we attract "blue collar" athletes that thrive on out-working the competition and proving the "experts" wrong. As many of you know, my gym earned it's "Combine reputation" by helping small-school kids, longshots, and underdogs make it! In other words; we don't babysit our athletes! We work hard and we work smart in order to get jaw-dropping results in the little time we have with these guys. 
So for those of you who like getting the "inside scoop" with regards to who's in New Jerey preparing for the NFL, here you go!
Brett "Thor" Roy 
D-Line/Linebacker, University of Nevada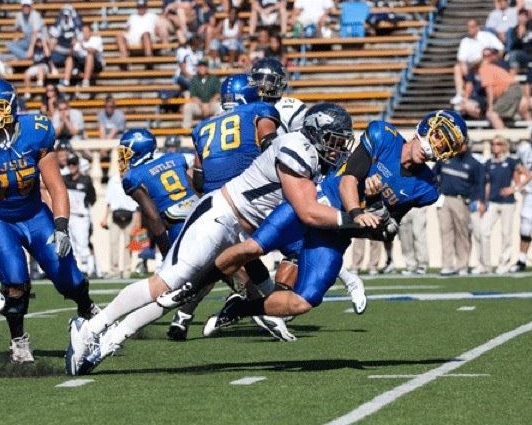 *Brett was ranked the #1 Prospect at the All-Star Classic game in Arkansas. CLICK HERE to check it out! 
Michael Smith
Running Back, Utah State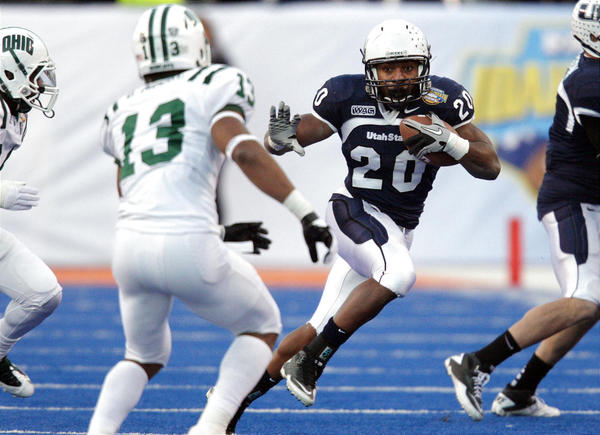 *Mike was ranked as one of the Top 3 Prospects at the All-Star Classic in Arkansas; he received the Offensive MVP of the game with his 120-yard performance! Scouts also commented on his incredible physique during weigh-ins! Check out the fourth paragraph of this article!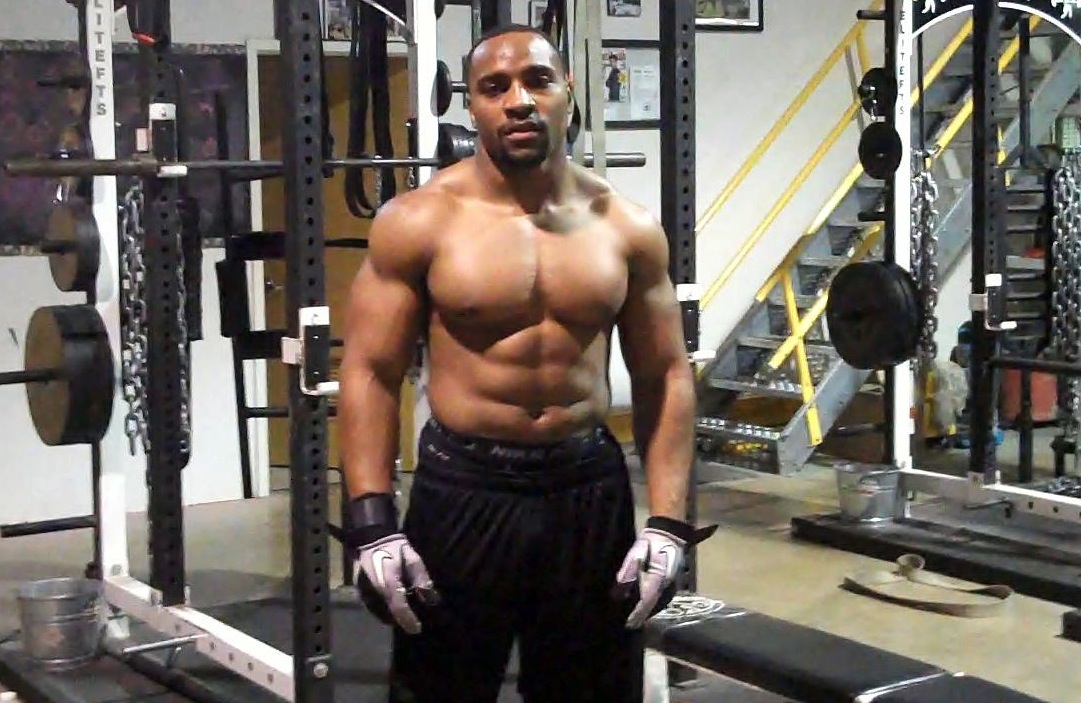 Mike definitely passes the "look test"!
Chad "The Sniper" Faulcon 
Safety, Monclair State (NJ)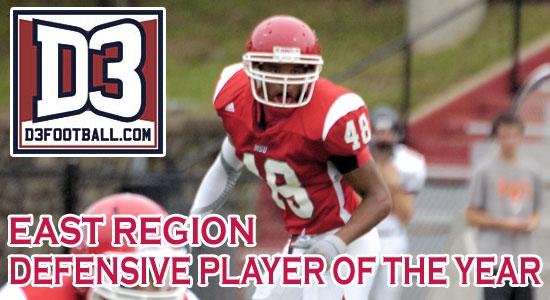 D3 All-American & East Region Defensive Player of the Year
Chad was one of only two Division 3 players invited to the All-Star Classic game in Arkansas…he finished the game with 7 tackles, an interception and a forced fumble!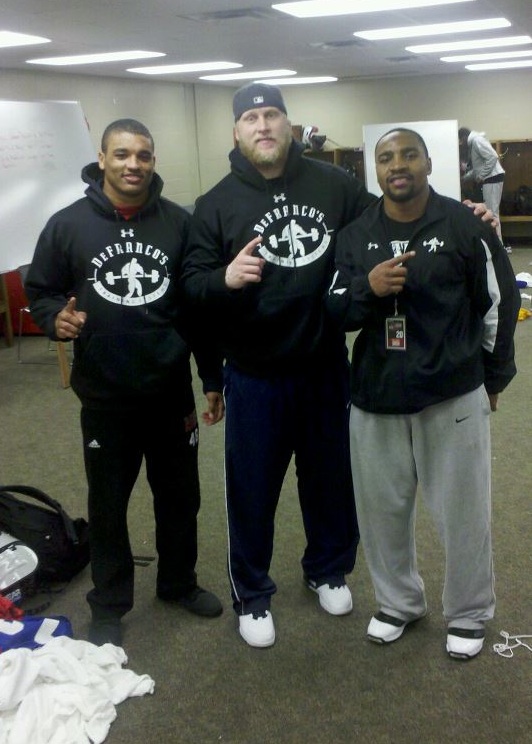 I think it's safe to say the 'DeFranco Crew' represented themselves well in Arkansas at the All-Star Classic! 
Stephfon Green
Running back, Penn State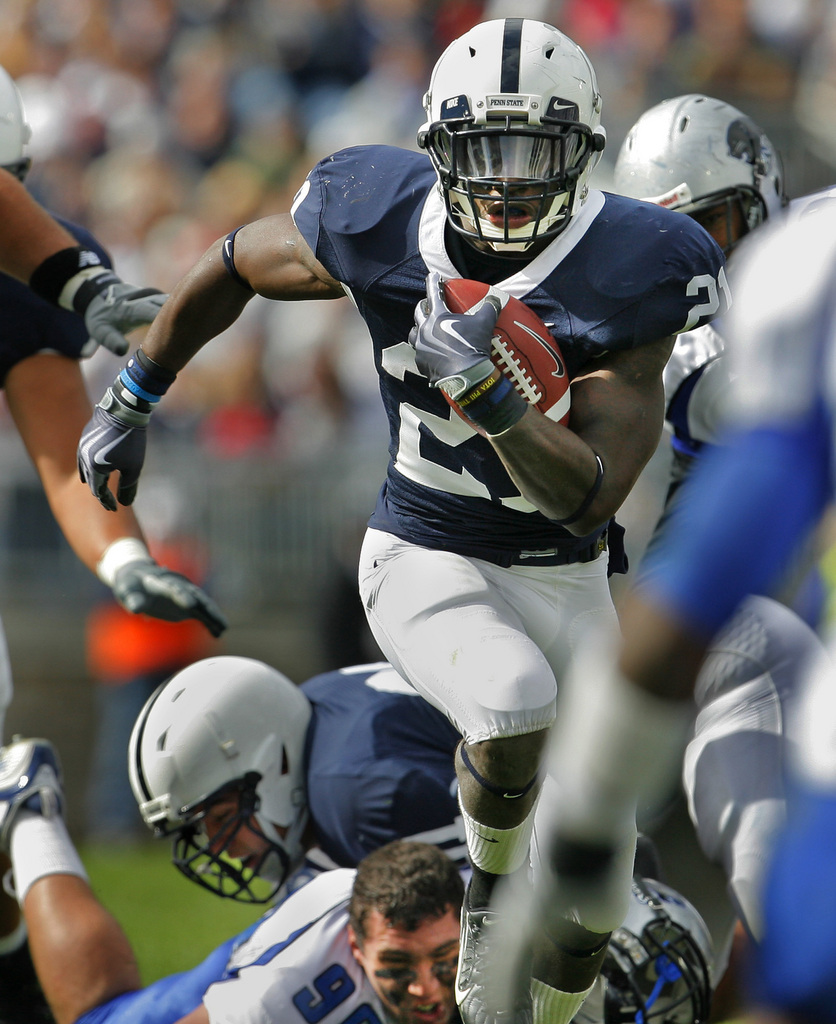 Marcus Dowtin
Linebacker, University of Georgia & North Alabama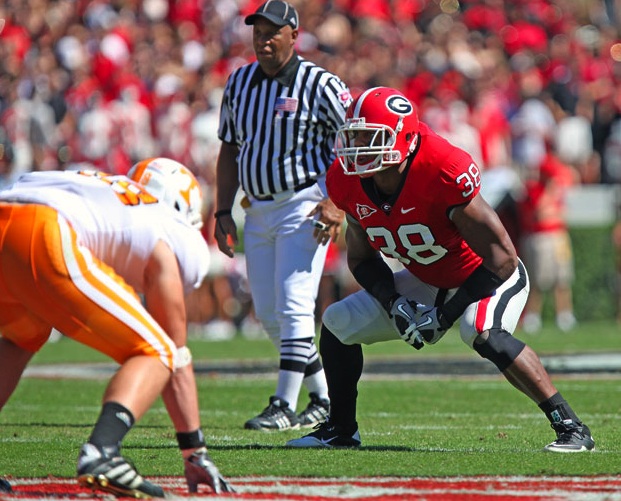 Rashaad Slowley
Running back, Southern Connnecticut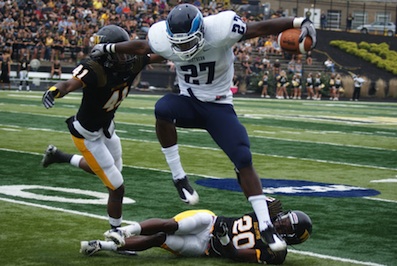 Timmy "Flash" Franken
Safety, Western Illinois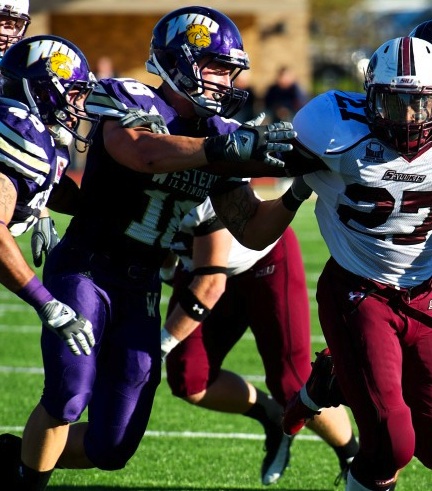 Manny Abreu
Defensive end/Linebacker, Rutgers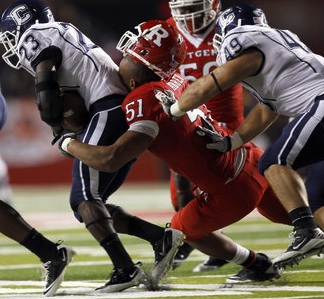 Bobby Skinner
Defensive Line, Monclair State (NJ)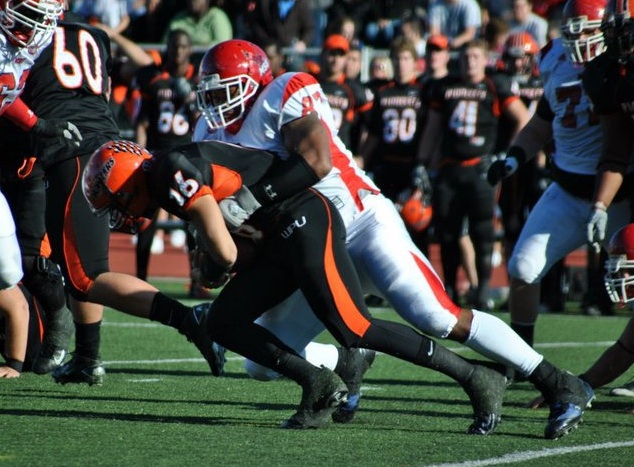 Abdul Dione
Guard, Missouri Southern State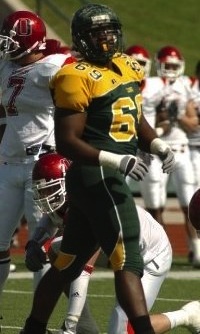 Alex "Tree Fort" Smith
O-line, Salisbury State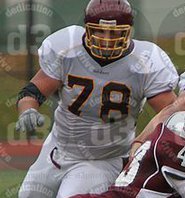 Matt Leon
D-line/Linebacker, Salisbury State
I am extremely excited about this crew….they are definitely a badass bunch! (There are some closet "FREAKS" in this crew that will shock a lot of people at their Pro Day's…trust me on this one 🙂 I'll keep everyone posted on their Combine and Pro Day performances!
Thanks for your interest in our athletes!
-Joe D. 
———————————-
Is There Something Wrong with my Balls?!?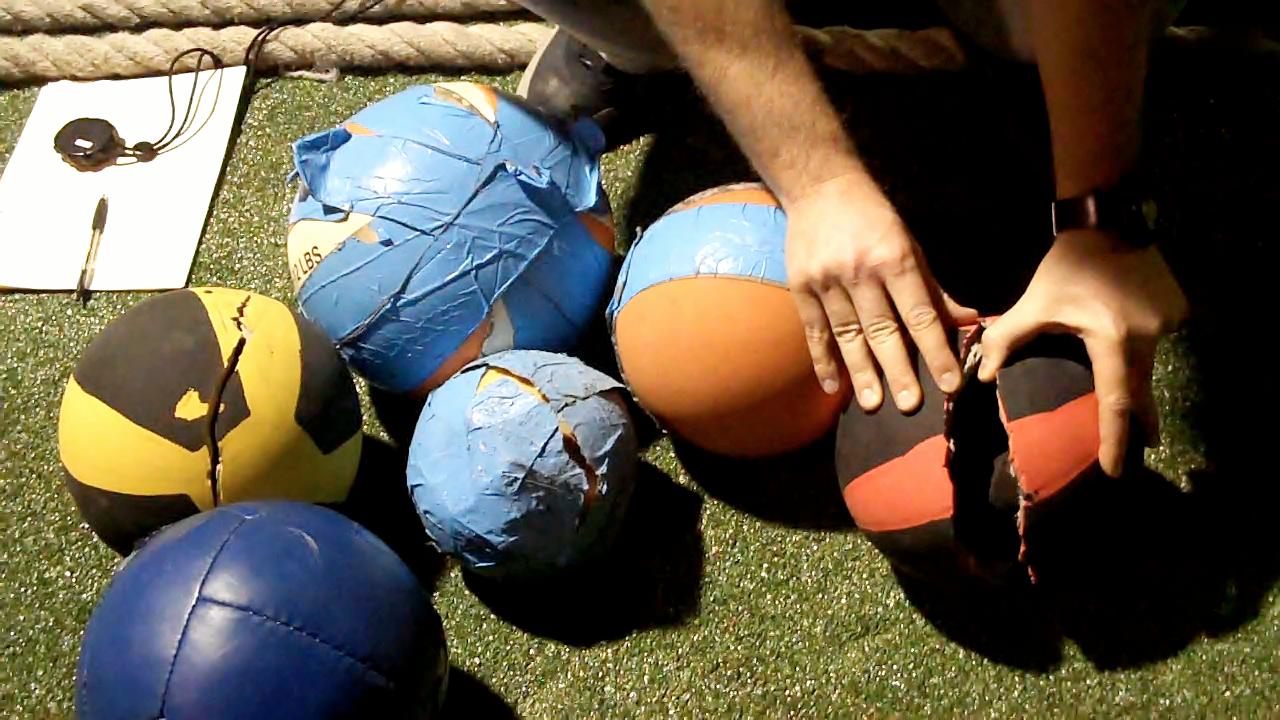 Anyone who reads this blog knows that we prefer to improve POWER in our athletes through the performance of various jumps and throws. The "problem" is – ever since we moved into our bigger facility (and we're able to perform more med ball throws) – I have spent a small fortune replacing medicine balls! Since this summer, I have spent over $1500 on med balls! Are our athletes really that strong?!?! Or, maybe there just aren't enough companies that make med balls for gyms/athletes that actually use them properly?! Rest assured, we're not "trying" to break them. In fact, I'd estimate that 60% of our throws are performed on astro turf and the other 40% are against concrete walls. (This is how you're supposed to use med balls, isn't it?!)
So here's the deal…
I'm calling out any equipment manufacturer or medicine ball company that's willing to put their money where their mouth is! I have bought med balls from about 10 different companies and none of them have lasted a full year! I'm not impressed! 
Do YOU have the BALLS to make it in DeFranco's Gym?!
If so, email us at info@defrancostraining.com and tell me why your balls are worthy of my gym! (Write "Tough Balls" in the subject line of your email.)  
If your balls pass the test, they will be featured in an ASK JOE blog post and you will be the very first banner ad worthy of this website — that is, besides my own products 🙂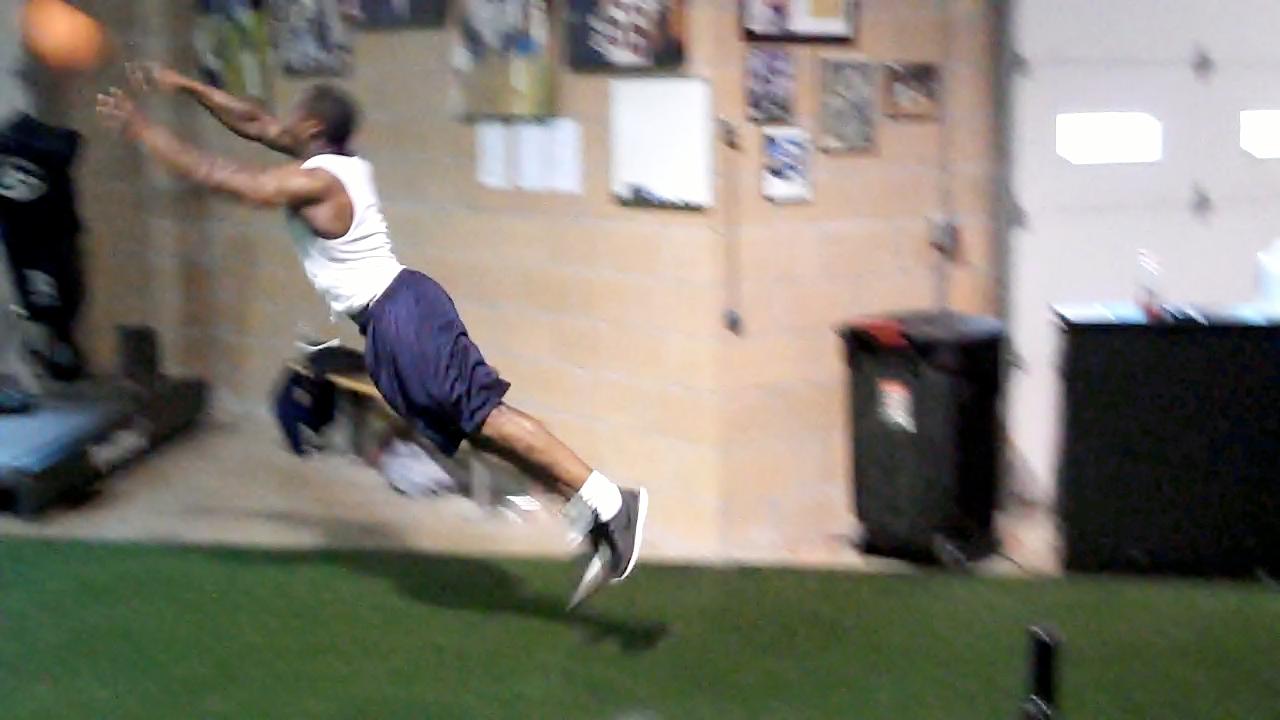 Badass gym,
Badass athletes,
Badass equipment,
…but we just don't have the balls!
Who's going to accept my challenge?! HELP!
-Joe D.