Episode # 21
Mike Dolce interview – LIVE TO BE 120!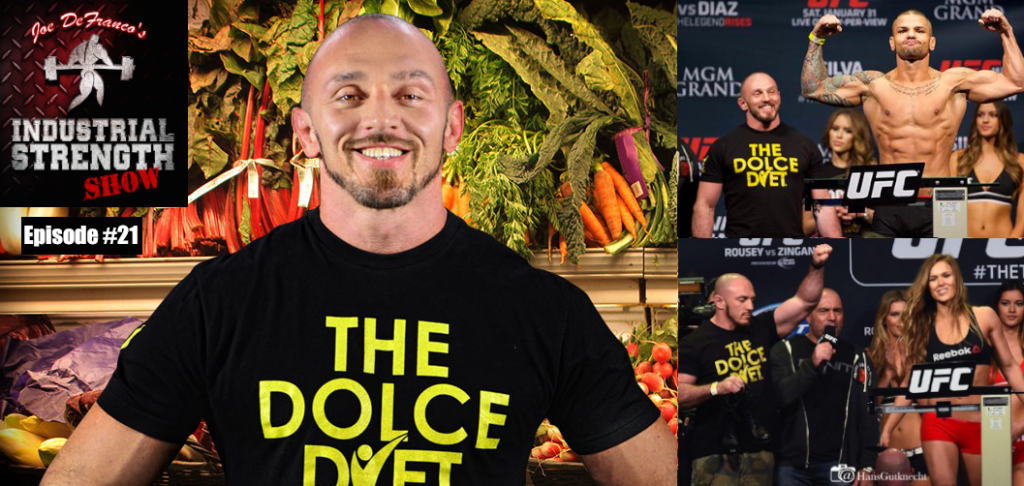 Released on July 23, 2015
This week, Joe sits down with one of the world's top weight management coaches, aka, "The Patron Saint of Cutting Weight" – Mike Dolce.
During this information-packed conversation, you will learn: 
Mike's humble beginnings and how filling a void in the world of athletic preparation has changed his life
Why Mike considers himself a "longevity advocate" and NOT a "performance coach"
Why focussing on your long-term goals will help you NOW
Mike Dolce's 4 core Nutrition Principles…

Why the macronutrient profile of your food is NOT the most important factor when eating for health & longevity
Why you SHOULD buy food that goes bad in 2-3 days
Strategies for keeping your calories low, but your nutrition high
Mikes tips & tricks for cutting weight in a healthy manner
The specific contents of Mike's famous "breakfast bowl" (and why EVERYONE should be eating it)
Mike's opinion on vegan's and the vegan philosophy
Drastically reduce the dangers of cutting weight in the sauna by doing this ONE thing. (Mike has all of his athletes do it as they sit in the sauna and you should too.)
Why Mike keeps his athletes fully hydrated for the majority of their weight cut
The philosophy behind Mike's "check mark" affect to making weight
The dangers of drinking distilled water when cutting weight
Mike's opinion on stevia and why you need to "read the fine print" if you're going to use it as a sweetener
Why you should never cut sodium completely out of your diet – even when cutting weight
Stop drinking Gatorade & replace it with Mike's simple electrolyte solution!
Mike's Top 5 Superfoods that everyone should be eating!
All this plus much, Much MORE! 
Drop me a comment below and let me know what you thought of this weeks show!
– Joe D. 
Important Links from the Show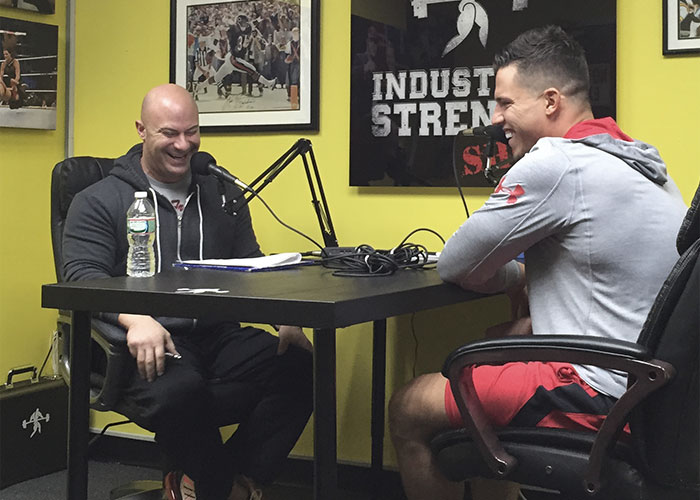 Thanks for listening!
Do you have feedback, questions or suggestions for the podcast?
Click here to send us feedback
Wanna become a SPONSOR? Click here to get started
Like the show? If you LIKED the show, we would truly appreciate it if you can take 60 seconds to give us "5 Stars" and write a short review (1-2 sentences is fine) on iTunes. We appreciate it!
-The Industrial Strength Show team