Episode # 417
Strength & Conditioning in the XFL, FrEaKiEsT Athletes in the WWE & More w/ Sean Hayes!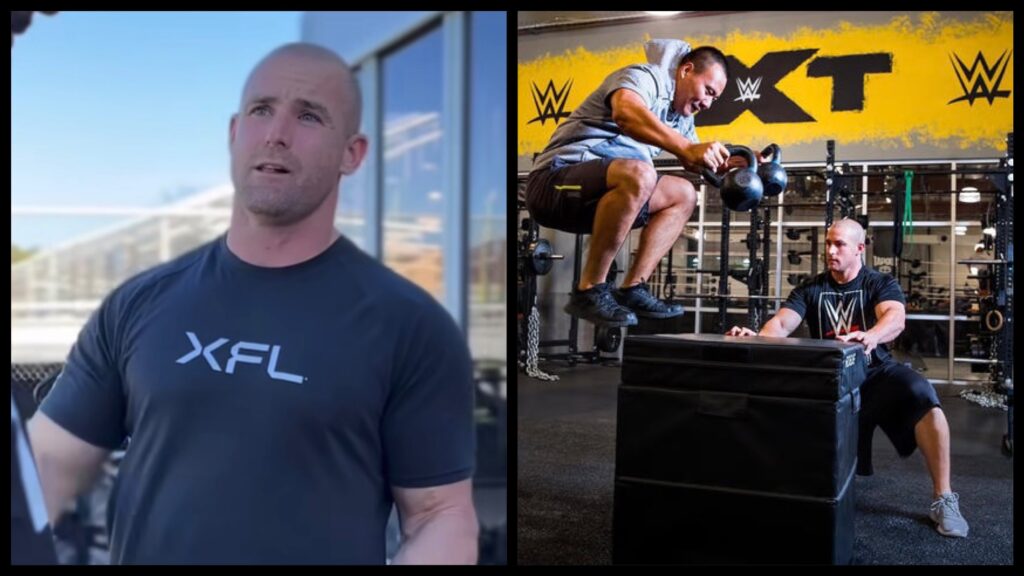 Released on April 27, 2023
SHOW NOTES & TIMESTAMPS
0:00 – Show preview
4:50 – T-shirt sale reminder
5:40 – CPPS In-Person Certification Course Announcement!
8:45 – Joe introduces today's sponsor – Ice Barrel
14:05 – Sean Hayes joins the show | Podcast begins…
15:15 – How Sean's XFL opportunity came about and the mixed emotions he had leaving WWE
18:55 – Sean describes his specific role with the XFL
23:05 – Similarities and differences between working w/ pro football players & pro wrestlers
31:20 – Biggest differences in Sean's training now versus when he previously worked w/ pro football players
36:20 – The screening process that Sean and his staff used to evaluate all incoming XFL players
48:45 – How concerned should athletes be with "asymmetries"?
55:30 – Some of the most impressive #'s Sean witnessed during XFL's player evaluation
59:20 – Upgrading the football Combine with the help of new technology & sports science
1:12:20 – Biggest weight room FrEaKs [that Sean worked with] in the WWE
1:29:10 – Macho Man/Stone Cold/Ric Flair impersonation mash-up [MUST-HEAR!] 😂
Important Links from the Show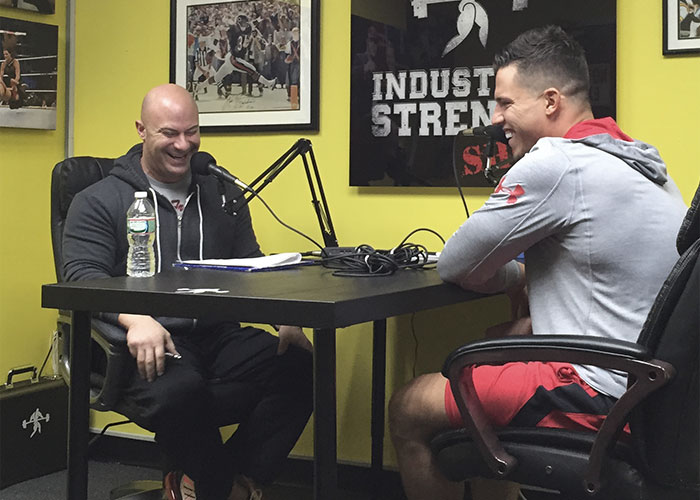 Thanks for listening!
Do you have feedback, questions or suggestions for the podcast?
Click here to send us feedback
Wanna become a SPONSOR? Click here to get started
Like the show? If you LIKED the show, we would truly appreciate it if you can take 60 seconds to give us "5 Stars" and write a short review (1-2 sentences is fine) on iTunes. We appreciate it!
-The Industrial Strength Show team