Triple H & Stephanie McMahon revolutionize the "Celebrity Workout DVD" industry!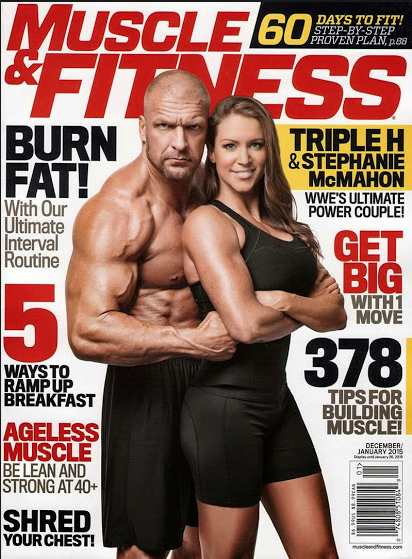 Let's face it – most celebrity "workout" DVD's suck. They are filled with fluff and pseudo-science provided by celebrities who most likely never even performed "their" own workout! But because they are "famous" [usually in an industry that has absolutely nothing to do with fitness] millions of DVD's are sold and millions of people end up being misinformed. (This drives fitness "purists" like myself crazy.) The end result is a society of overweight, unhealthy people who claim they can't get in shape even though "they've tried everything".
But, I don't want to waste time focussing on the negative aspects of celebrity workout DVD's because things are about to change.
Help is on the way…
Two highly qualified people just came knocking on the celebrity fitness DVD door. Actually, they're not "knocking" on the door… THEY JUST KICKED THE DAMN DOOR IN!
Enter Stephanie McMahon & Paul "Triple H" Levesque – WWE's ultimate POWER COUPLE!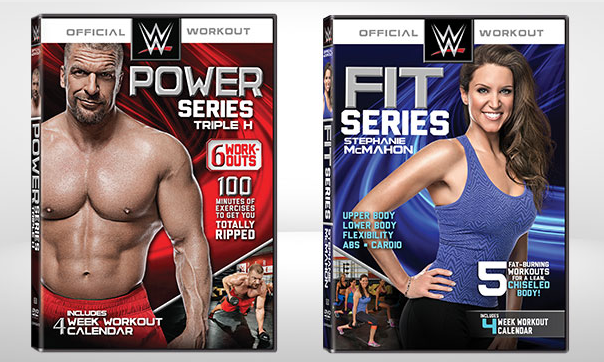 I am extremely excited to announce that Lionsgate Home Entertainment and WWE have officially released two new workout DVD's – WWE Power Series: Triple H and WWE Fit Series: Stephanie McMahon.
Rest assured, these are not your mamma's celebrity workout DVD's! I know this first-hand because I helped design them and I was on-set for the filming of them 🙂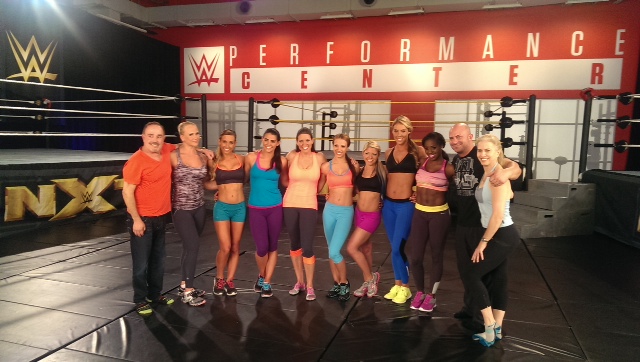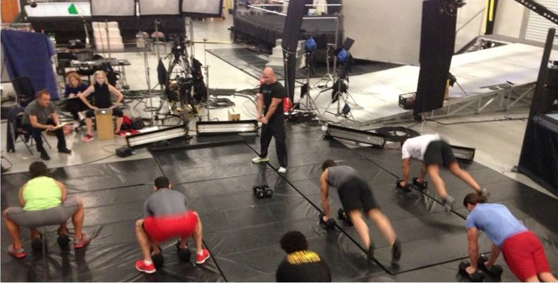 I've been training Triple H & Stephanie for almost 5 years now and I can tell you that the workouts shown in these DVD's are actual workouts that both of them have been performing for years. I've also used these workouts with other professional athlete clients of mine who travel a lot. They are my "go to" workouts whenever someone is on the road, staying in a hotel, or if they're pressed for time. They are also great for people who just don't like training at commercial gyms. (All you need to perform these workouts are your own body and one or two pairs of dumbells. That's it.)
The beauty of these workouts is that they are scalable for just about anyone. They are designed in such a way that any novice can perform them; yet they can also challenge even the most advanced professional athlete. I've personally tested these workouts on "average Joe's", moms, businessmen, military personnel, NFL players, and even my wife 🙂
Here's a little sneak peak…
Saying "you don't have enough time to train" will never be an excuse again. If you're reading this right now, I guarantee you're not busier than the two people in these DVD's! Regardless of the day, time, or location, both Triple H and Steph consistently get their workouts in. THAT'S why they look the way they do and THAT'S one of the reasons they are both so successful! The workouts in each DVD are challenging, yet their unique nature makes them fun to perform. To quote my wife, "I feel like Stephanie is actually in my living room training with me, so it makes it so much easier to push myself. The workouts seem to go by really quickly as well."
The workouts in each DVD range from 6 minutes to 30 minutes. (That's right – the longest workout in either of the DVD's only takes 30 minutes!) And are you ready for this?… They only cost $14.99!! (To be honest, I was shocked when I saw the price.)
I'm looking forward to hearing and seeing the positive impact that these DVD's are going to have on the lives of people from across the globe.
The celebrity workout DVD game has indeed changed. And I can't tell you how proud I am to be a small part of it.
WWE FIT SERIES: Stephanie McMahon  DVD <—- BUY IT NOW
WWE POWER SERIES: Triple H DVD <—- BUY IT NOW
Joe D.