Episode # 411
The Lost Training Files: Sharing In-House Research That I Conducted From 2000 – 2012!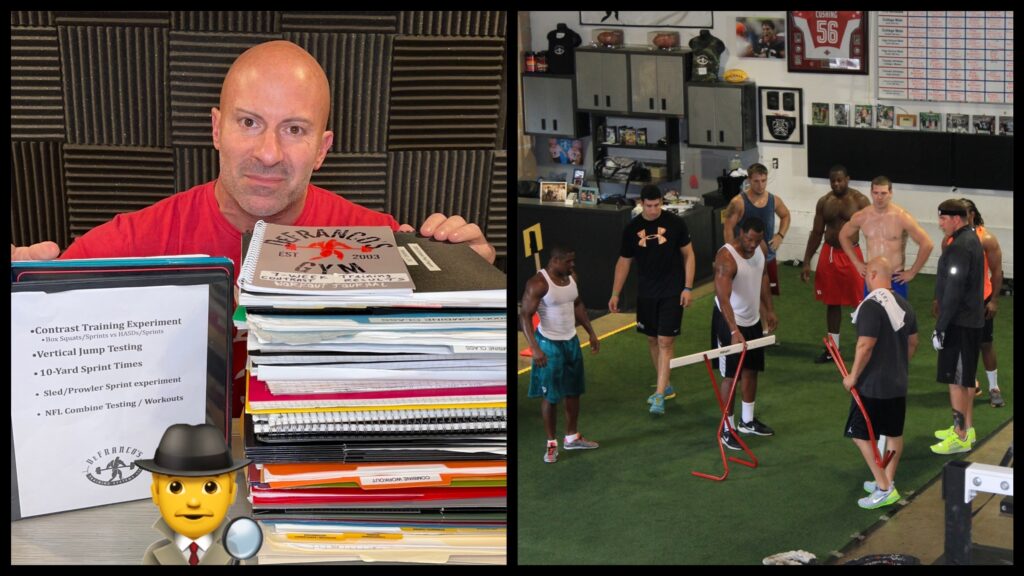 Released on March 16, 2023
SHOW NOTES & TIMESTAMPS
0:45 – Show preview
3:45 – Joe introduces today's sponsor – RHONE
8:50 – Podcast begins | Joe shares the back-story of how today's show topic came about
25:05 – "Study #1": Contrast training and its effect on sprint times
43:00 – "Study #2": Optimal sled loading for increasing speed/horizontal force production
55:40 – "Study #3": The effect that static stretching the hip flexors has on vertical jump performance
1:05:00 – "Study #4": The effect that pre-workout static stretching has on speed, power & overall performance
1:13:15 – "Study #5": Performing your primary workout on Tuesday vs Monday
1:20:00 – "Study #6": Partial-range lifts and their effect on full-range strength
1:32:40 – "Study #7": High Resistance Intervals (HRI) – Are they an effective conditioning method for football players?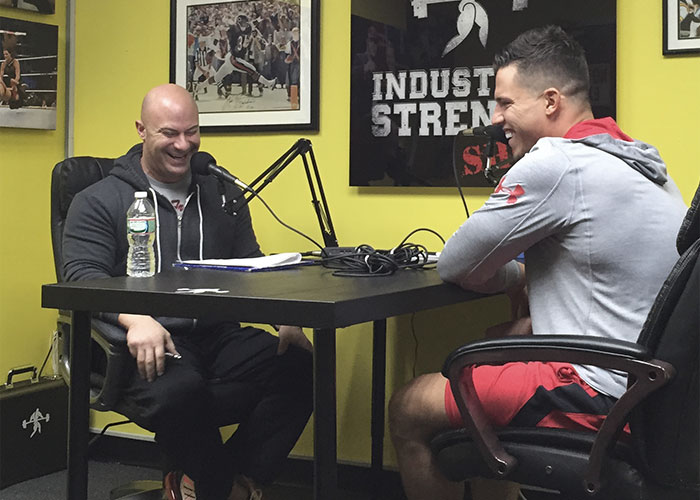 Thanks for listening!
Do you have feedback, questions or suggestions for the podcast?
Click here to send us feedback
Wanna become a SPONSOR? Click here to get started
Like the show? If you LIKED the show, we would truly appreciate it if you can take 60 seconds to give us "5 Stars" and write a short review (1-2 sentences is fine) on iTunes. We appreciate it!
-The Industrial Strength Show team