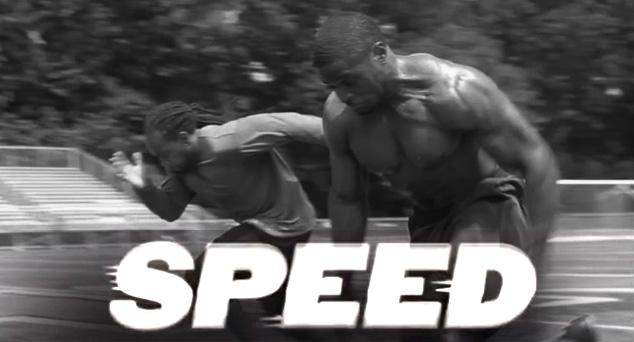 I am extremely excited to announce that our SPEED DVD & Manual has finally arrived!!! I feel the strength & conditioning industry (or whatever we're calling it these days) is in desperate need of quality information regarding speed training and this product delivers, BIGTIME!
The SPEED DVD reveals our favorite drills and best coaching cues for acceleration, max velocity and agility training. Every video of every drill is accompanied by an in-depth explanation as to why we incorporate it into our training and how to perform it properly. In an attempt to make this DVD as educational and useful as possible, we spared no expense with the production. All drills were filmed with 3 different cameras in order to capture different angles, as well as slow motion for better learning.
In addition to the DVD, SPEED comes with a 130-page physical manual that is worth the investment in and of itself.
The manual includes the following topics:
Learn about 15 years of recorded data that proved the most effective, time-efficient way to train for speed…guaranteed!
Technical considerations when sprinting and proven coaching cues!
The role that acceleration and max velocity play in different team sports and how to improve them.
Learn how, when and why to train each of the 3 different energy systems and their positive or negative effects on speed.
The controversial TRUTH about how to improve agility!
Does aerobic training kill your speed training efforts or can it actually be beneficial?
Learn how to improve an athlete's "maximal outputs" and its effect on "game speed."
Detailed speed training Warm-ups and Workouts from the training logs of our pro athlete clients!
Learn the benefits of incorporating "tempo work" into your programming.
Special Strength Training (SST) methods for Speed revealed!
Learn how to integrate speed into "Westside for Skinny Bastards" and "High/Low" programs!
Step-by-step tutorial on how to teach our legendary 40-yard dash stance and shave one to two-tenths off your 40 time instantly!
The definitive resource on speed training for team sport athletes has arrived!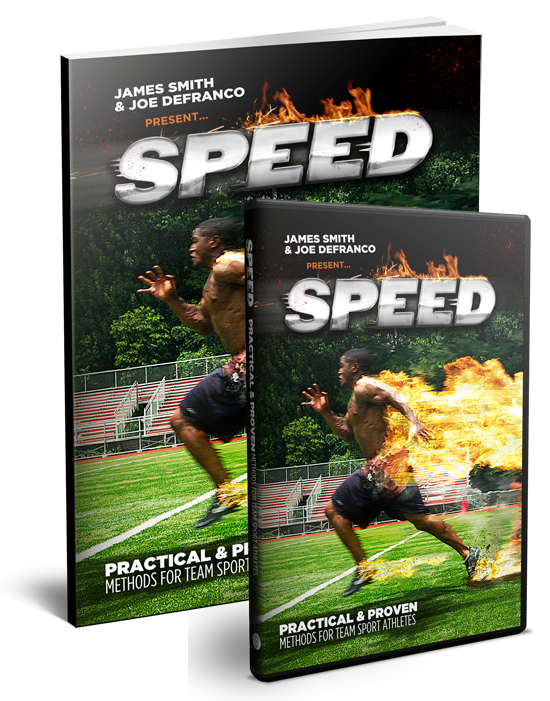 CLICK HERE to order SPEED NOW!!!
 -Joe D.