Episode # 314
The Truth About "Knees Over Toes" Training w/ Ben Patrick!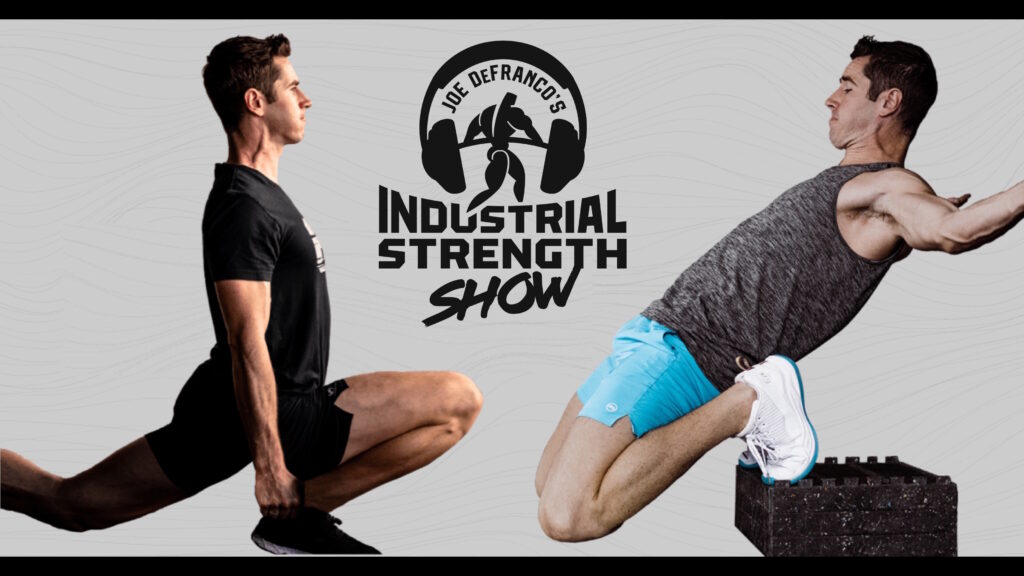 Released on April 22, 2021
SHOW NOTES & TIMESTAMPS
0:00 – Show intro | Joe reads this week's winning iTunes review
3:20 – Joe introduces today's guest & provides a show preview
10:00 – Ben Patrick joins the show | Podcast begins!
10:40 – How Joe's work influenced Ben's career & his current programming
15:35 – The #1 mistake young athletes make in their training
17:05 – Is Ben's programming too "extreme"?
19:10 – The foundation of developing athleticism
26:05 – Joe & Ben discuss some of the unique "special strength exercises" on their gym record boards
30:10 – The most underrated aspect of "HASD's" (Heavy Ass Sled Drags)
31:35 – How Ben starts every workout
38:40 – How the sled could change your longevity
43:15 – Ben shares his favorite "strength measurable" for the hip flexors
46:05 – How Jonathan Edwards used Nordics to help him win a gold medal in the Triple Jump
52:00 – What's the % of flexion training vs extension training in Ben's programming?
55:35 – How Ben's program improves ankle mobility WITHOUT using any classic "mobility" drills
57:40 – Why almost all vertical jump programs are a complete lie!
59:20 – Ben's thoughts on "training through pain"
1:02:30 – Joe & Ben discuss different knee "diseases" & "syndromes"
1:06:40 – Ben's approach to improving low back pain/health
1:17:00 – Ben's unorthodox upper body workout
1:17:35 – Why Ben closed his gym & what his business looks like now
Important Links from the Show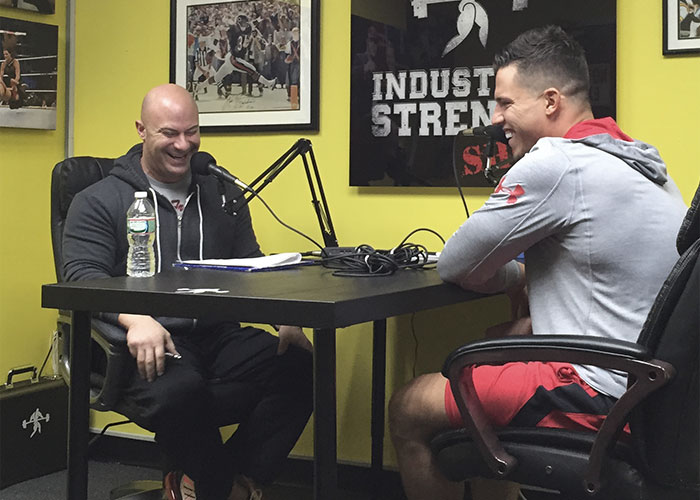 Thanks for listening!
Do you have feedback, questions or suggestions for the podcast?
Click here to send us feedback
Wanna become a SPONSOR? Click here to get started
Like the show? If you LIKED the show, we would truly appreciate it if you can take 60 seconds to give us "5 Stars" and write a short review (1-2 sentences is fine) on iTunes. We appreciate it!
-The Industrial Strength Show team