Episode # 18
Unconventional Training vs. Traditional Barbell Lifting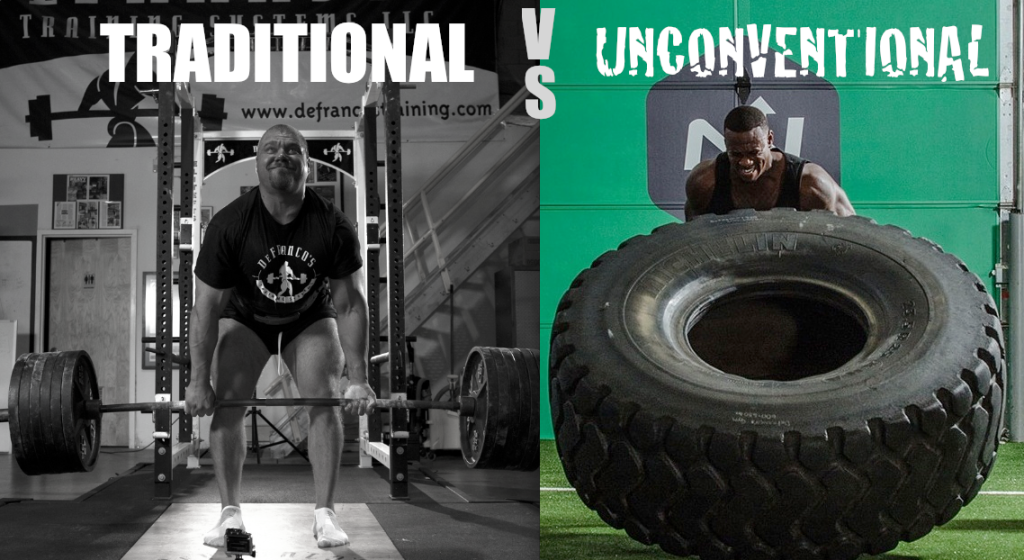 Released on July 2, 2015
In this weeks episode, Joe gives a quick recap of his vacation then discusses a topic that has come up quite often since the opening of DeFranco's Gym at the Onnit Academy — Unconventional Training Methods vs. Traditional Barbell Lifting. While most coaches and trainers waste time arguing about which method is "better", Joe feels they both have their place.
IN THIS EPISODE, JOE WILL TEACH YOU:
The true distinction between "unconventional" training and "conventional" training
The value each can have on YOUR own training program – regardless if you're an elite athlete or "average Joe"
How/Why incorporating both methods into your program is superior to choosing one over the other
How to organize each method into your training in order to get the most transfer to the athletic field or your everyday life
Why Joe feels "unconventional" exercises are supplemental by nature and should NOT be programmed as your primary exercise
Practical application (How to design a workout incorporating both methods)
Joe's new long-term approach to unconventional training – Learn why "Strongman Saturday's" are no longer offered year-round at DeFranco's Gym
All this, plus MORE training tips, tricks, and tidbits 🙂 
Important Links from the Show
EXTREME! DVD

If you want to learn more about the "unconventional" training methods discussed in this episode, THIS is the DVD for you! [Contains over 130 never-before-seen unconventional exercises.]

DeFrancoShop.com

Our wildly popular "graffiti" tees just went on sale for the summer! (They are now 20% OFF the original price.) We also just added our new "JOE KNOWS" tees to the store. Get 'em while they're in stock, along with many other badass DeFranco's Gym designs!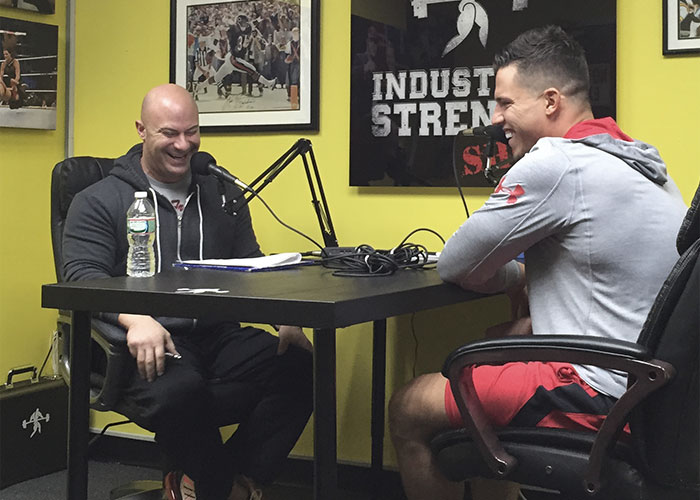 Thanks for listening!
Do you have feedback, questions or suggestions for the podcast?
Click here to send us feedback
Wanna become a SPONSOR? Click here to get started
Like the show? If you LIKED the show, we would truly appreciate it if you can take 60 seconds to give us "5 Stars" and write a short review (1-2 sentences is fine) on iTunes. We appreciate it!
-The Industrial Strength Show team