Episode # 235
Why I Switched From Coffee to Caffeine Tablets, How To Build Dense/Hard Muscle, Plus FULL Q&A!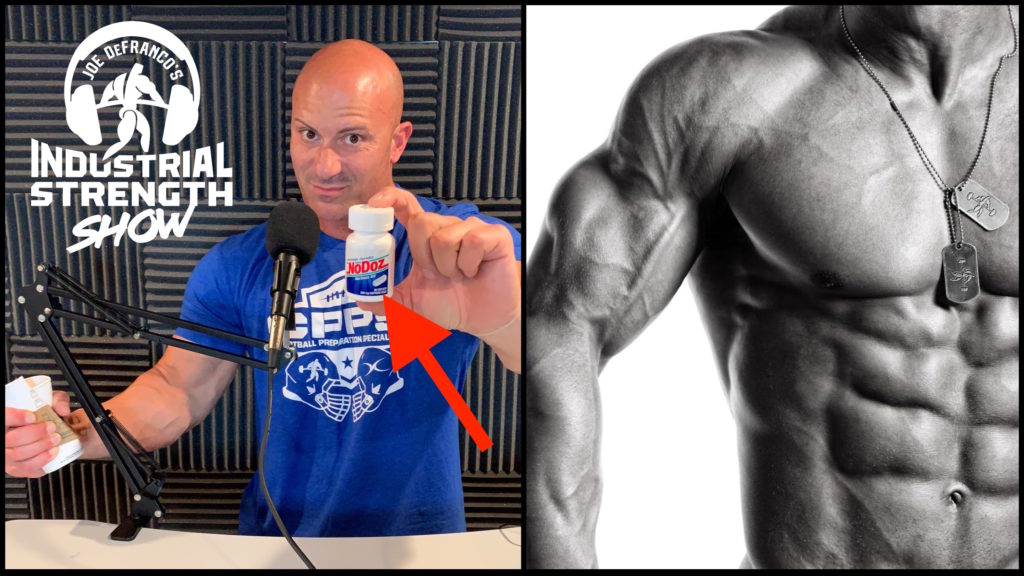 Released on October 3, 2019
SHOW NOTES & TIMESTAMPS
0:00 – Show intro / Joe wishes his dad a Happy Birthday 🙂
3:00 – Muscle Up Monday $ale announcement!
3:55 – November CPPS course announcement!
5:40 – Joe talks about today's sponsor – Tiger Balm Active
9:30 – Podcast Q&A begins…
10:00 – Q1: How do you organize a "power" lower body workout?
16:00 – Q2: When is the DeFranco/Nike Air Force 1 Flyknit collab?
17:00 – Q3: What are the best lower body exercises for tall athletes w/ long legs?
21:05 – Q4: Joe – Are you still taking caffeine tablets instead of drinking coffee? If so, why?
30:10 – Q5: If you only had 30min twice a week to train a client, how would you train them?
32:00 – Q6: Will your DVD's soon be available for download?
33:55 – Q7: Does the DeFranco Insider have programs for beginners? 
36:30 – Q8: How do you train to get hard/dense muscles [as opposed to the "soft & puffy" look]?
47:50 – Q9: When are you going to admit you get your eyebrows groomed weekly?
49:15 – Q10: How can I improve my ankle dorsiflexion? Every stretch seems impossible to do.
57:45 – Q11: Joe – What is your favorite Italian dish?
1:02:00 – Q12: At 16 years old, what do I need to do to make it to the WWE?
1:10:40 – Q13: Have you ever consider being an NFL strength coach?
1:15:25 – Q14: Thank you for the pregnenolone recommendation, it got me out of a depression.
1:17:15 – Q15: What are your top 3 networking/relationship building tips?
1:23:05 – Q16: Do you wish you had hair?
1:23:50 – Q17: If you weren't friends with Smitty would you still go into business with him?
[What to look for in a business partner]
Important Links from the Show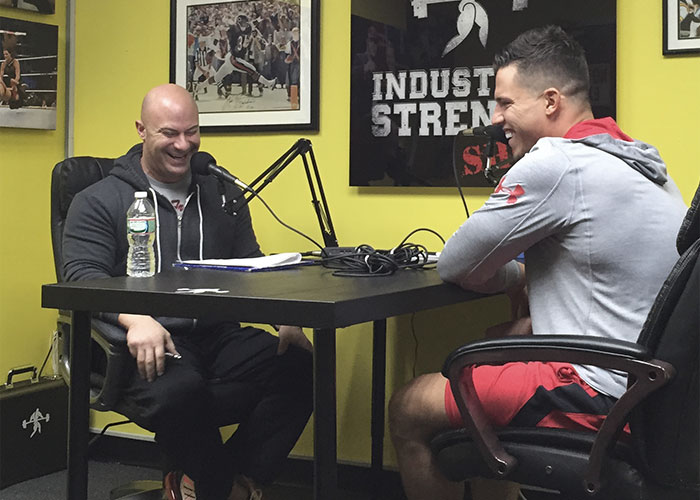 Thanks for listening!
Do you have feedback, questions or suggestions for the podcast?
Click here to send us feedback
Wanna become a SPONSOR? Click here to get started
Like the show? If you LIKED the show, we would truly appreciate it if you can take 60 seconds to give us "5 Stars" and write a short review (1-2 sentences is fine) on iTunes. We appreciate it!
-The Industrial Strength Show team