Episode # 73
Break Out of Your Comfort Zone & Become Superhuman!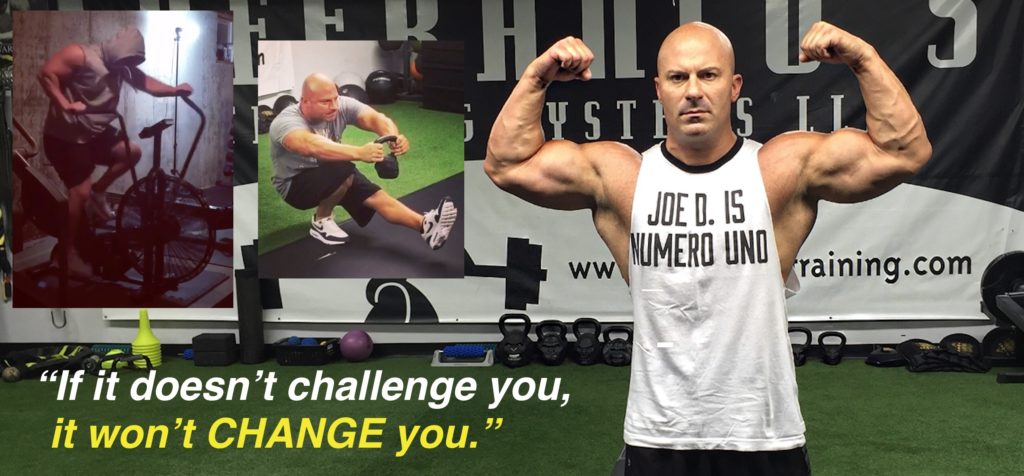 Released on August 11, 2016
Joe kicks off this week's podcast by answering an email from a listener who criticized his show. After setting the record straight, Joe begins his #OperationRebuildJoeD talk. He reminds the audience about the 4 goals he set for himself at the beginning of his "rebuilding process", then reflects back on the benefits of training "outside his comfort zone" during the last 12 weeks. He then shares the specific results of his "testing" week, while providing some training tips and tricks that contributed to his success. He concludes the show by making a very BIG ANNOUNCEMENT!
SHOW #TIMESTAMPS
3:45 – Joe publicly answers an email from a listener who criticized the show
27:45 – Joe reminds the audience of the 4 areas/tests that he's been training to improve and WHY he chose each
37:40 – The benefits of "breaking out of your comfort zone" in the gym
42:30 – Joe discusses his definition of "gametime anxiety" and how it effects performance
48:50 – Joe gives some insight into his summer work schedule and how his training helped him deal with everything he had on his plate [business-wise]
63:00 – Joe begins to share his official "test results" – starting with the 225lb Bench Press Rep test
70:00 – Pistol Squat test results & training tips
75:00 – 3RM Chin-up test results & training tips
80:00 – Joe shares his top training tip of this podcast [Learn how he doubled his chin-up strength in 12 weeks!]
83:20 – 3-Mile Assault Bike test results
86:45 – Joe concludes the show with a HUGE ANNOUNCEMENT!
Important Links from the Show
#OperationRebuildJoeD TEST WEEK!

This is the direct link to the Youtube video that's embedded into the show notes (just in case the embedded video won't play for some people).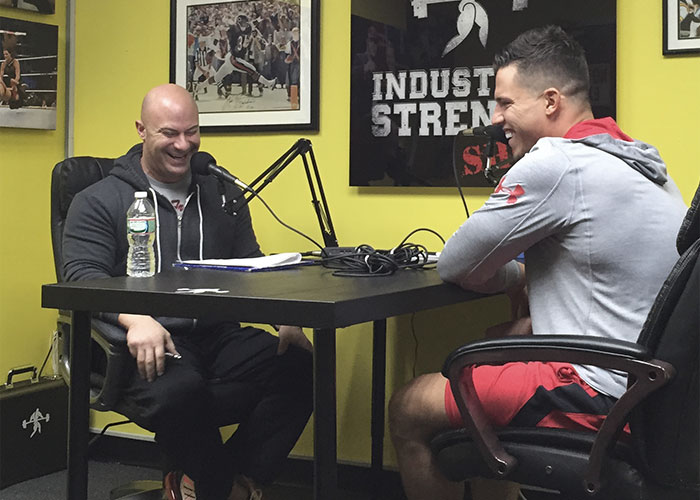 Thanks for listening!
Do you have feedback, questions or suggestions for the podcast?
Click here to send us feedback
Wanna become a SPONSOR? Click here to get started
Like the show? If you LIKED the show, we would truly appreciate it if you can take 60 seconds to give us "5 Stars" and write a short review (1-2 sentences is fine) on iTunes. We appreciate it!
-The Industrial Strength Show team