Episode # 210
Brooklyn Banter: Joe D, Jay Ferruggia & Sean Hayes Talk Training, WWE & More!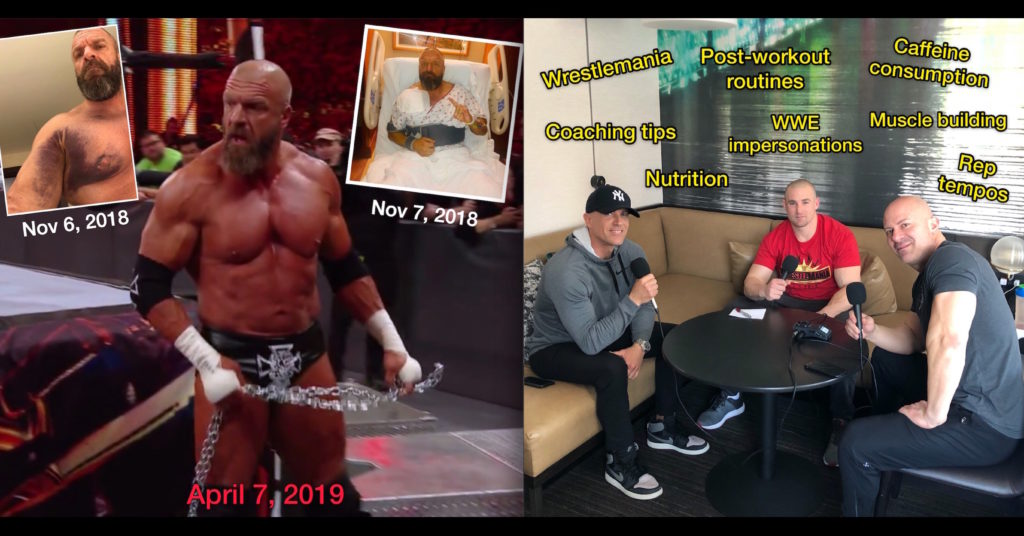 Released on April 11, 2019
SHOW NOTES & TIMESTAMPS
0:05 – Wrestlemania weekend recap / show overview
14:35 – Joe introduces today's sponsor – Mark Bell's Sling Shot®
18:30 – Jay Ferruggia & Sean Hayes join the show / Podcast begins…
19:55 – Randy "Macho Man" Savage makes his 1st appearance on today's show
22:20 – Sean talks about the biggest difference b/t training NFL football players & WWE superstars
26:10 – How [most of] the current WWE/NXT roster warms up before their matches
32:50 – The importance of a post-workout cool down routine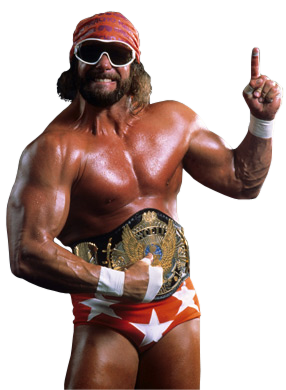 36:20 – Is there such a thing as too much caffeine?
41:45 – The qualities of being a great coach
49:40 – How did Sean get the athletes at the WWE Performance Center to "buy in" to his program?
58:00 – The importance of communicating w/ your athletes
1:08:25 – How to eat a caloric surplus without getting fat
1:16:10 – Best exercises for washed-up meatheads trying to stay explosive
1:22:35 – Top 3 people that Jay, Sean & Joe would love to workout with
1:25:40 – "The Nature Boy", "Stone Cold" & "Macho Man" end the show with a BANG!
Important Links from the Show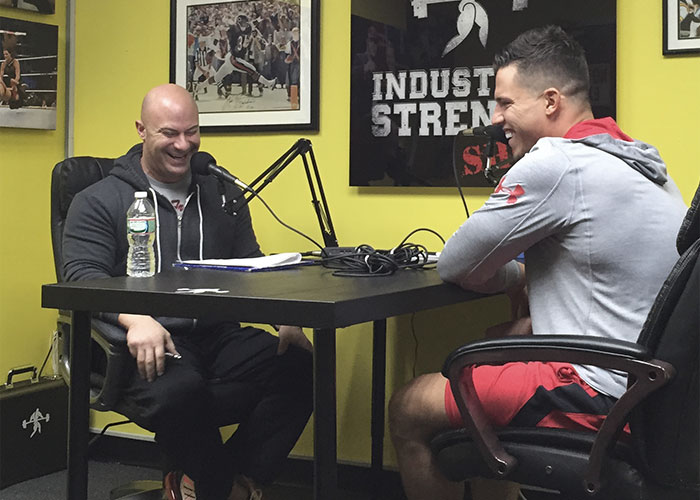 Thanks for listening!
Do you have feedback, questions or suggestions for the podcast?
Click here to send us feedback
Wanna become a SPONSOR? Click here to get started
Like the show? If you LIKED the show, we would truly appreciate it if you can take 60 seconds to give us "5 Stars" and write a short review (1-2 sentences is fine) on iTunes. We appreciate it!
-The Industrial Strength Show team