Episode # 79
Concussion Prevention for Combat Athletes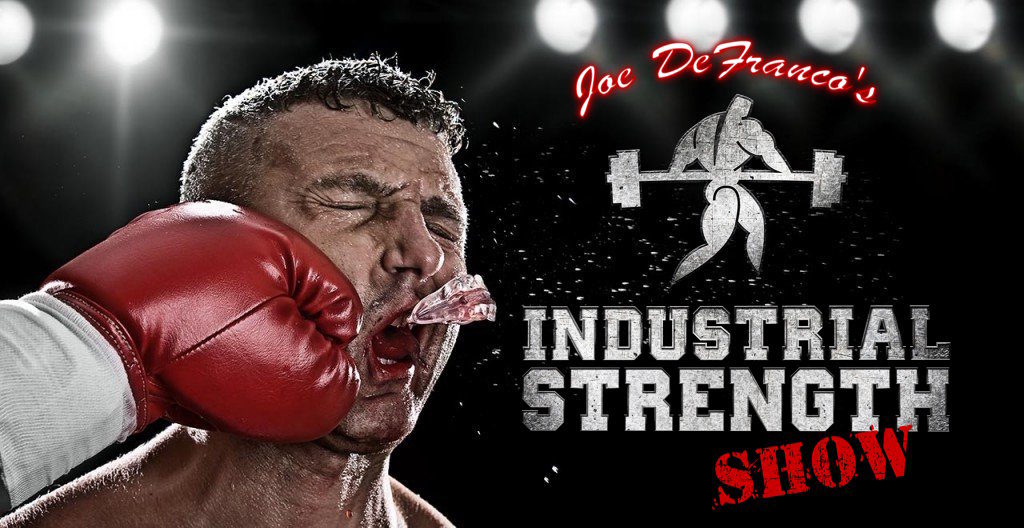 Released on September 22, 2016
Joe kicks off this episode by thanking the audience for the amazing support they've already shown towards his new line of nutritional supplements. He then fills them in on how he'll be "giving back" this week – along with some exciting news regarding the launch of his new REBUILT ebook! 
The second half of the show is dedicated to discussing ways that combat athletes can reduce their risk of suffering a concussion. 
SHOW #TIMESTAMPS
6:20 – Joe fills the audience in on how they can win a FREE DeFranco's Nutritional Supplements t-shirt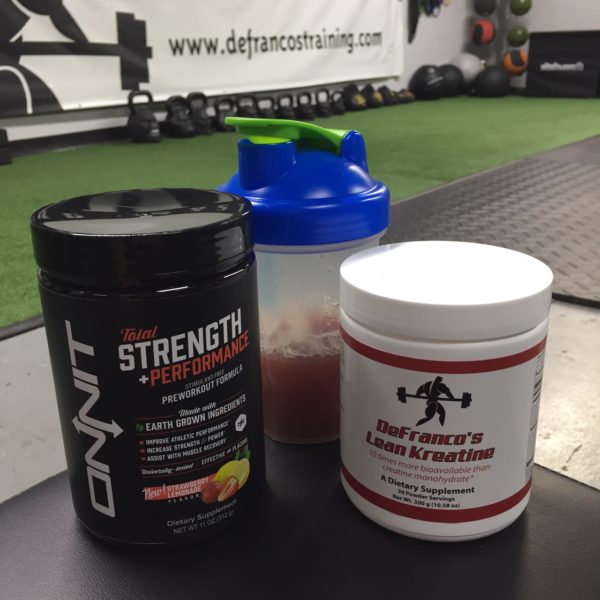 8:05 – REBUILT  ebook announcement!
13:10 – Joe answers the 5 most common questions he's been asked this week about his new line of supplements
23:30 – The pre-workout supplement stack that has taken Joe's strength to a whole new level!  (pictured right) >>>
35:00 – *Joe reads today's main question regarding "Concussion Prevention for Athletes"
38:50 – Joe's stance on boxers wearing headgear while sparring
44:35 – The best supplement to take if you've suffered from a concussion
48:15 – The 4 basic functions of the neck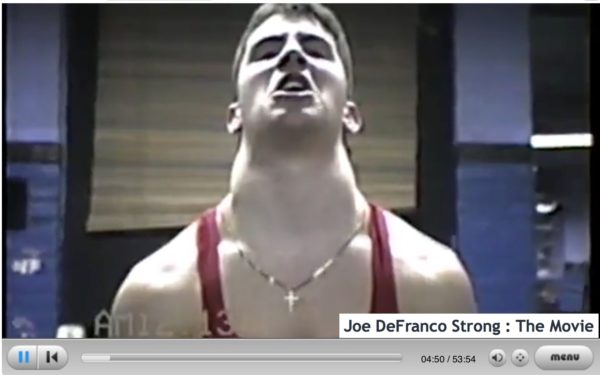 50:00 – The importance of isometric neck strength
55:55 – Off-season neck training guidelines for athletes
57:40 – The many methods of strengthening the muscles of the neck
62:20 – Joe's thoughts on athlete's performing neck bridges
63:35 – In-season neck training recommendation for athletes
68:20 – Joe recaps the important announcements from the beginning of today's show
Important Links from the Show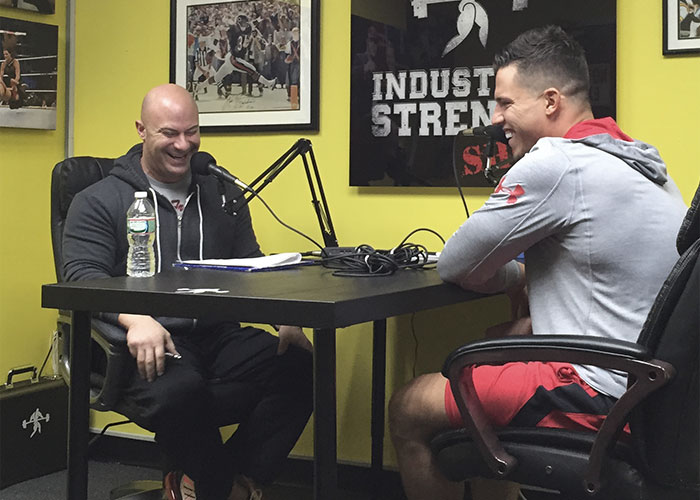 Thanks for listening!
Do you have feedback, questions or suggestions for the podcast?
Click here to send us feedback
Wanna become a SPONSOR? Click here to get started
Like the show? If you LIKED the show, we would truly appreciate it if you can take 60 seconds to give us "5 Stars" and write a short review (1-2 sentences is fine) on iTunes. We appreciate it!
-The Industrial Strength Show team