Episode # 135
Adjusting Macros to Build Muscle & Lose Fat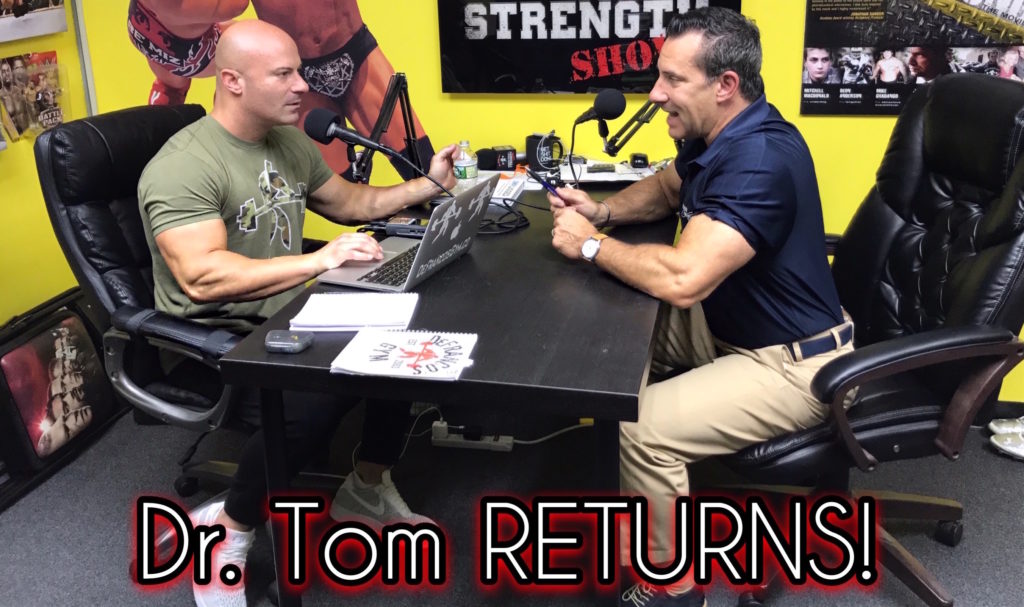 Released on October 19, 2017
SHOW #TIMESTAMPS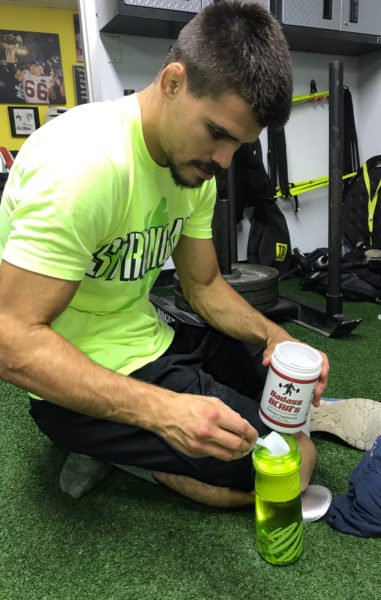 1:00 – Joe introduces today's sponsors: Kumho Tires & CBS ALL ACCESS
4:00 – Dr. Tom arrives to the Industrial Strength studio!
14:10 – Dr. Tom gives an update on Mickey Gall's nutrition progress
15:50 – Dr. Tom goes through his Peak Performance Manual
21:10 – Caloric assessment for fast, medium & slow metabolizers
25:30 – Dr. Tom talks about "nutrient timing"
32:25 – Post-Workout macro recommendations for various goals
37:20 – The meaning of "nutrient partitioning"
38:35 – Joe provides strength training guidelines for athletes that compete in weight-class sports
45:55 – The 7 biomarkers of longevity
54:45 – Joe & Dr. Tom give the specifics of their 4-Day SALE!
Important Links from the Show
DeFranco's Nutritional Supplements

Use the Discount Code "UFC217" to SAVE 10% on ALL products! All orders over $125 will receive a FREE copy of Dr. Tom's Peak Performance Manual/ebook! *[Both offers end Sunday night, October 22nd @ 12:00 midnight EST.]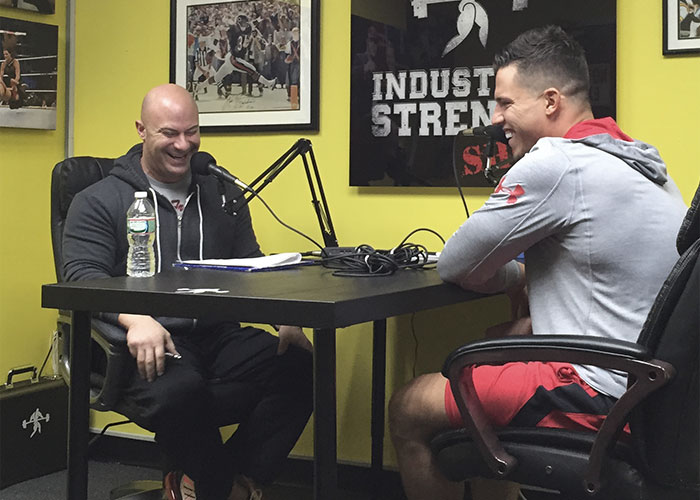 Thanks for listening!
Do you have feedback, questions or suggestions for the podcast?
Click here to send us feedback
Wanna become a SPONSOR? Click here to get started
Like the show? If you LIKED the show, we would truly appreciate it if you can take 60 seconds to give us "5 Stars" and write a short review (1-2 sentences is fine) on iTunes. We appreciate it!
-The Industrial Strength Show team