Episode # 86
Gut Check Time with Dr. Tom Bilella!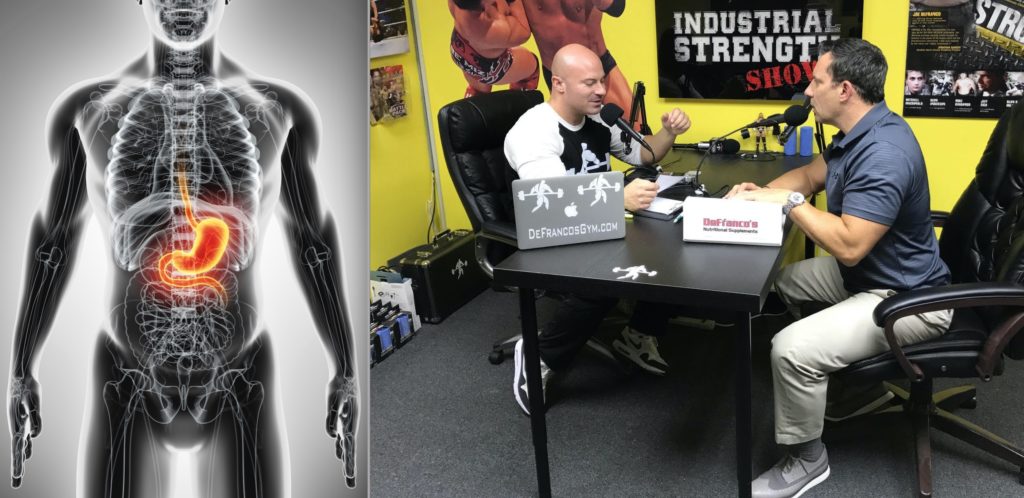 Released on November 10, 2016
Dr. Tom returns to the Industrial Strength Show to talk about gut health and its connection to your brain, mood, immune system, and body fat percentage! The show concludes with Joe D. and Dr. Tom answering some frequently asked questions regarding nutrition and supplementation. 
SHOW #TIMESTAMPS
1:00 – CPPS Level 2 [online course] announcement
9:25 – Interview with Dr. Tom begins
11:00 – Dr. Tom talks about "will vs. skill", then shares an inspirational success story
19:00 – Dr. Tom begins to explain the meaning of "gut health" and why it's so important
21:25 – Why are all the experts now saying "the gut is the second brain"? 
26:10 – Joe D's personal experience regarding the "gut-brain" connection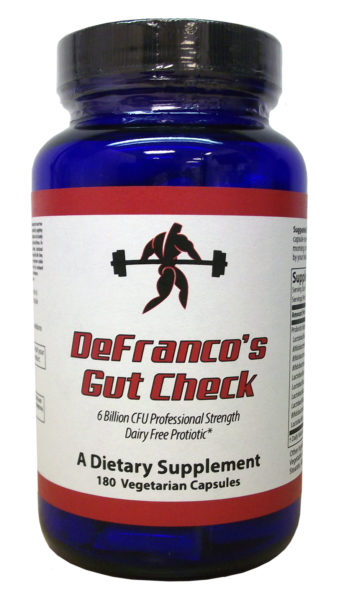 28:40 – The connection between your gut and your immune system
32:15 – Dr. Tom explains "leaky gut"
34:45 – How to care for your gut
36:55 – Dr. Tom talks about how DeFranco's "Gut Check" is different than most other probiotics on the market
43:50 – How to take your probiotics for best absorption
49:20 – The link between probiotics and fat loss
52:05 – The importance of performing a "cleanse/detox" every few months
60:15 – Why it's a good idea to cycle your protein powder [and your proteins in general]
64:40 – How much DHEA & Pregnenolone should YOU take?
68:00 – How & When to take your magnesium supplement
72:05 – Dr. Tom concludes the show with some new "Bilella-isms"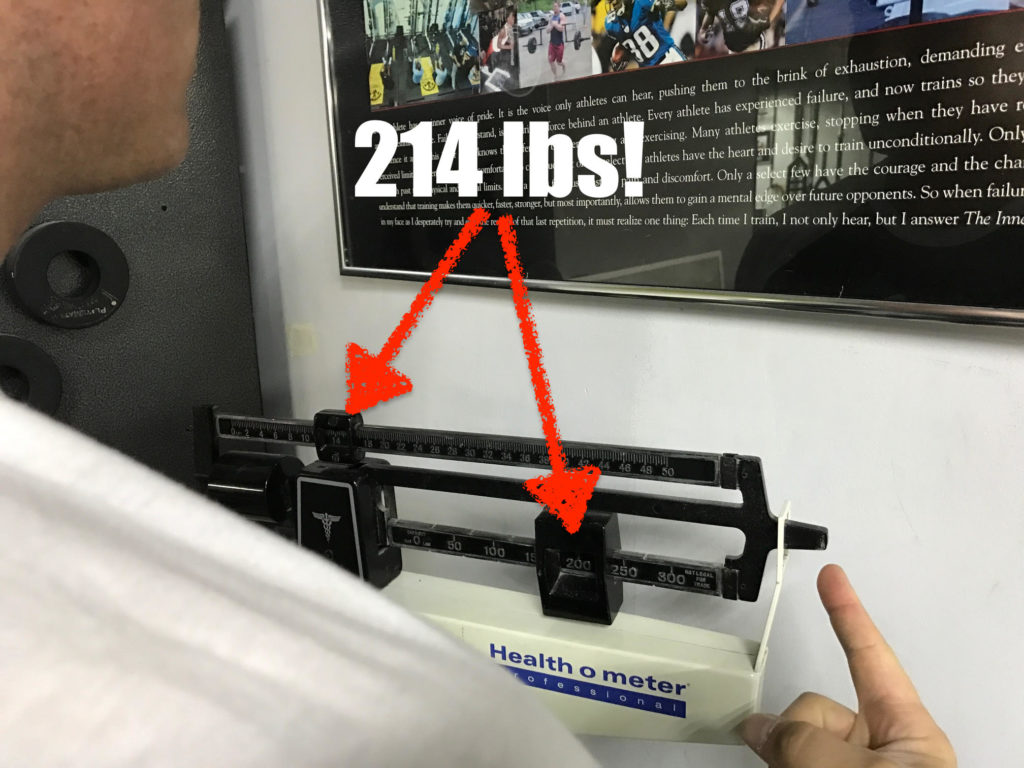 Important Links from the Show
CPPS Online Academy - Level 2 [Mastery]

Become a master trainer/coach without taking time away from work or family. [Gain LIFETIME access to over 25 video modules!]

DeFranco's Gut Check

Professional strength, dairy-free probiotic complex containing 10 different strains of beneficial bacteria. Guaranteed to contain 6 billion microorganisms until the expiration date.

Jill Miller's Coregeous Ball

This is the ball Joe mentioned during his personal story [at 26:10 into the podcast] regarding his first experience with the "gut-brain" connection.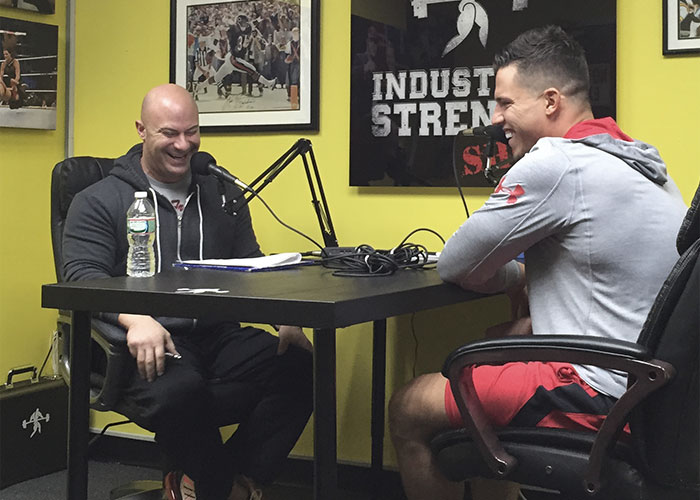 Thanks for listening!
Do you have feedback, questions or suggestions for the podcast?
Click here to send us feedback
Wanna become a SPONSOR? Click here to get started
Like the show? If you LIKED the show, we would truly appreciate it if you can take 60 seconds to give us "5 Stars" and write a short review (1-2 sentences is fine) on iTunes. We appreciate it!
-The Industrial Strength Show team