Episode # 111
Heavy Sled Sprints for Maximizing Power & Speed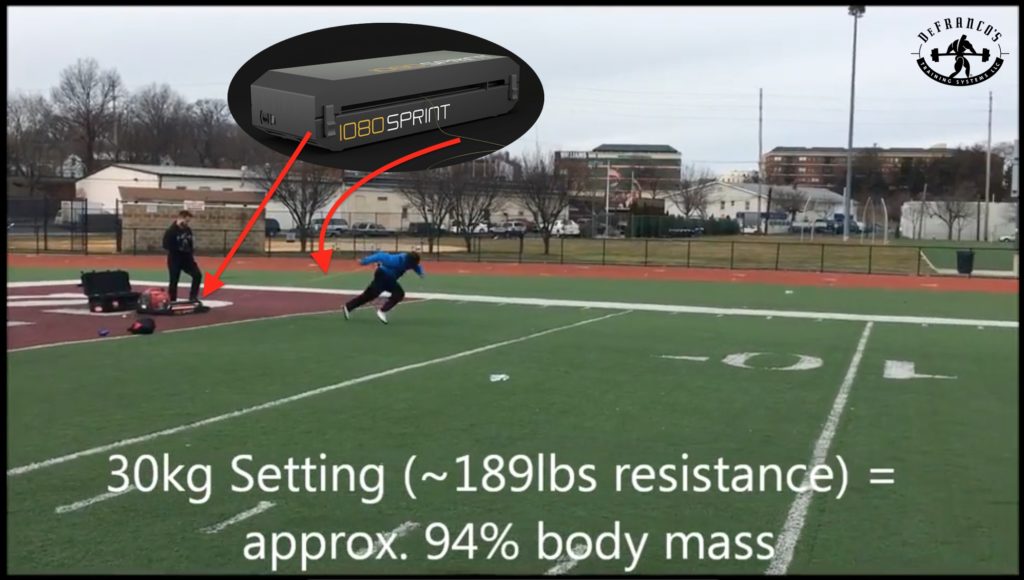 Released on May 4, 2017
DeFranco's Director of Training, Cameron Josse, joins the show to discuss his recently published article – Maximum Power Sled Sprinting for American Football. 
SHOW #TIMESTAMPS
1:20 – Joe gives an overview of today's show topic
7:40 – Cameron Josse explains the back-story behind his recently published article/case study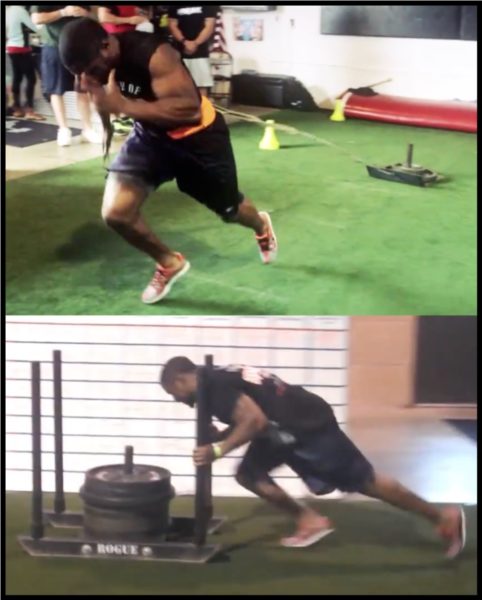 15:40 – Cameron begins to discuss the specifics of his case study
19:00 – The influence that Matt Cross, JB Morin and Pierre Samozino had on Cameron's experiment
20:45 – New "crazy" sled loading recommendation for achieving maximum power output during sled sprints
33:00 – Finding your "maximal resisted sled load" and/or "load of max power"
37:45 – Cameron shares the weekly template his athletes utilized during the 4-week experiment
41:40 – Joe talks about classifying sled sprinting as "strength" work
45:30 – Cameron & Joe talk about improving 40-yard dash times without running full 40's
48:50 – Increasing the "ratio of force" vs. prolonging the decrease in the ratio of force
51:35 – Cameron gives an example of his "Lower Body Workout #2"
58:05 – Recommendations for coaches who don't have access to a 1080 Sprint machine
63:15 – Final recommendations & full weekly template revealed!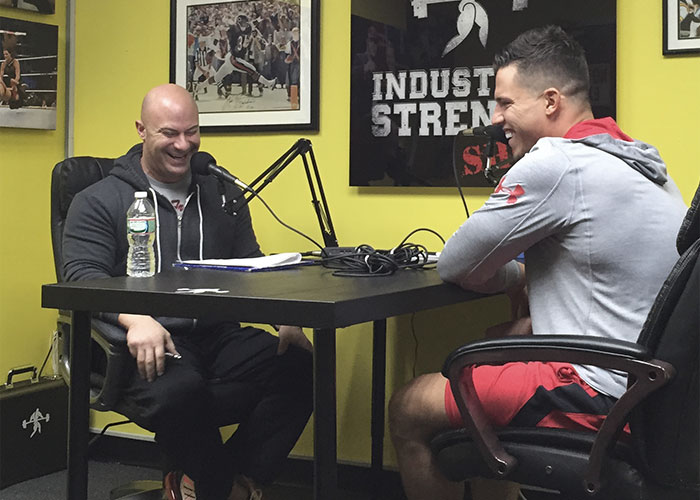 Thanks for listening!
Do you have feedback, questions or suggestions for the podcast?
Click here to send us feedback
Wanna become a SPONSOR? Click here to get started
Like the show? If you LIKED the show, we would truly appreciate it if you can take 60 seconds to give us "5 Stars" and write a short review (1-2 sentences is fine) on iTunes. We appreciate it!
-The Industrial Strength Show team