Episode # 23
How to Improve Power & Aerobic Endurance Simultaneously

Released on August 6, 2015
In this weeks episode, Joe sheds some light on how to train for rugby, MMA, soccer and other "mixed" energy system sports.
During the first half of the episode, Joe discusses the different periodization models and the benefits of each. He then reveals how to train for power & aerobic endurance SIMULTANEOUSLY without causing interference or negative effects.
[HINT: It IS possible to improve your power and aerobic endurance….IF you know what you're doing!]
While listening to the podcast you will learn:
The difference between conjugate periodization & linear periodization and the benefits of each
Guidelines for when you should use a conjugate model vs. a linear model and vice versa
The biggest mistake coaches make when training athletes from "mixed" energy system sports (If you're doing this, you're killing your athlete's gains!)
Why you should limit lactic-acid-producing circuits for the majority of your training cycle
The most over-looked component of training athletes from mixed energy system sports
The reason why aerobic endurance and alactic sprint abilities ARE compatible with each other (The answer may surprise you.)
The best way to organize your training week when you need to improve both power & aerobic capacity
All this plus MUCH more! 
Important Links from the Show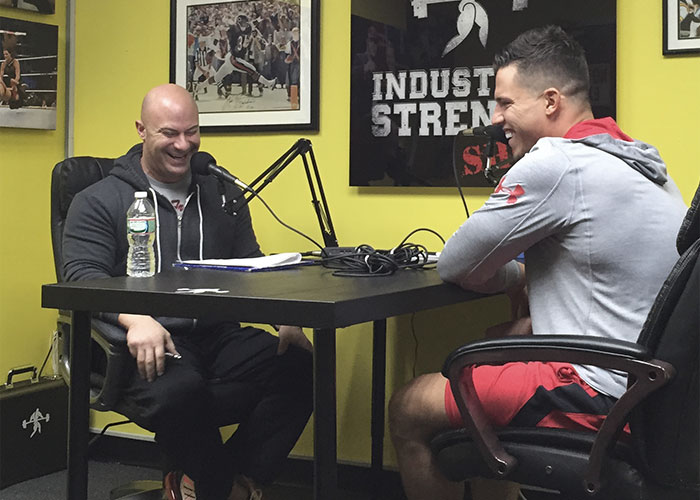 Thanks for listening!
Do you have feedback, questions or suggestions for the podcast?
Click here to send us feedback
Wanna become a SPONSOR? Click here to get started
Like the show? If you LIKED the show, we would truly appreciate it if you can take 60 seconds to give us "5 Stars" and write a short review (1-2 sentences is fine) on iTunes. We appreciate it!
-The Industrial Strength Show team