Episode # 49
How To Write Effective Training Programs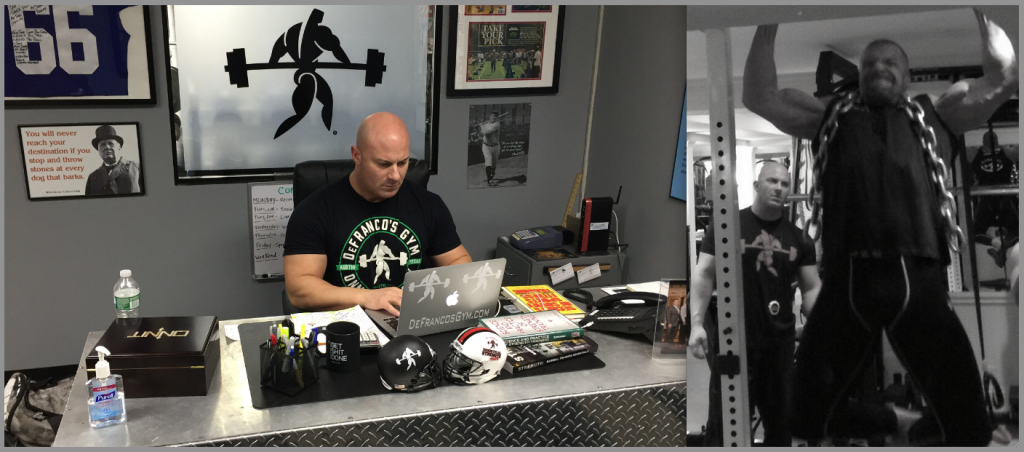 Released on February 4, 2016
In this weeks episode, Joe reveals the thought-process that goes into each and every program he designs…
For the first time ever, he shares his "Top 6 Principles of Writing an Effective Program". Hearing [and learning] these principles will give you a much better understanding as to what goes on "inside Joe's head" and why DeFranco's Gym has produced such amazing results for such a long period of time. After listening to this episode, you too will be able to achieve the same results that Joe and his athletes have been achieving for almost two decades!
SHOW #TIMESTAMPS
00:01:35 – Joe explains why he's "pre-occupied" during the start of the show….this leads into a hilarious [true] gym story that involves a 20-year-old Joe D, blood, exploding middle fingers and George DeFranco 🙂 . WTF?!?
00:17:35 – Joe reads today's question and gives an overview of today's podcast topic
00:22:40 – Joe discusses "Principle #1" and the importance of  having goals. What are you [specifically] training for?
00:26:45 – Joe explains "Principle #2" and the influence that "time" has on your programming. [What's optimal vs. what's realistic?]
00:30:15 – Joe reveals "Principle #3" and what it means to "work backwards". [This just may be the biggest "game-changer" in programming that you'll ever learn.]
00:41:50 – Joe talks about "Principle #4" and the value of developing a "Needs Analysis"
00:44:30 – Joe's "dinner analogy" [as it relates to training] revisited
00:47:25 – Joe reviews "Principle #5" and uses a great analogy that clarifies the importance of adhering to the "Training Economy"
00:55:30 – Joe concludes the show with "Principle #6" and explains the rationale behind writing a "template" before you write your specific workouts.
01:00:45 – Joe goes on a mini rant about lifters who "worry and stress over minor details" and the effect it has on their overall ability to get jacked [BRO-science alert!]
01:05:00 – Quick/Final review of Joe D's Top 6 Principles of Writing Effective Programs
Important Links from the Show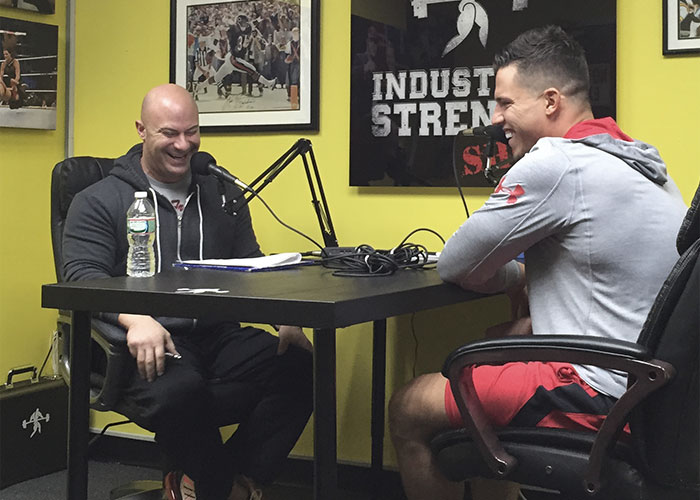 Thanks for listening!
Do you have feedback, questions or suggestions for the podcast?
Click here to send us feedback
Wanna become a SPONSOR? Click here to get started
Like the show? If you LIKED the show, we would truly appreciate it if you can take 60 seconds to give us "5 Stars" and write a short review (1-2 sentences is fine) on iTunes. We appreciate it!
-The Industrial Strength Show team