Episode # 31
In-season Football Training…DeFranco-style!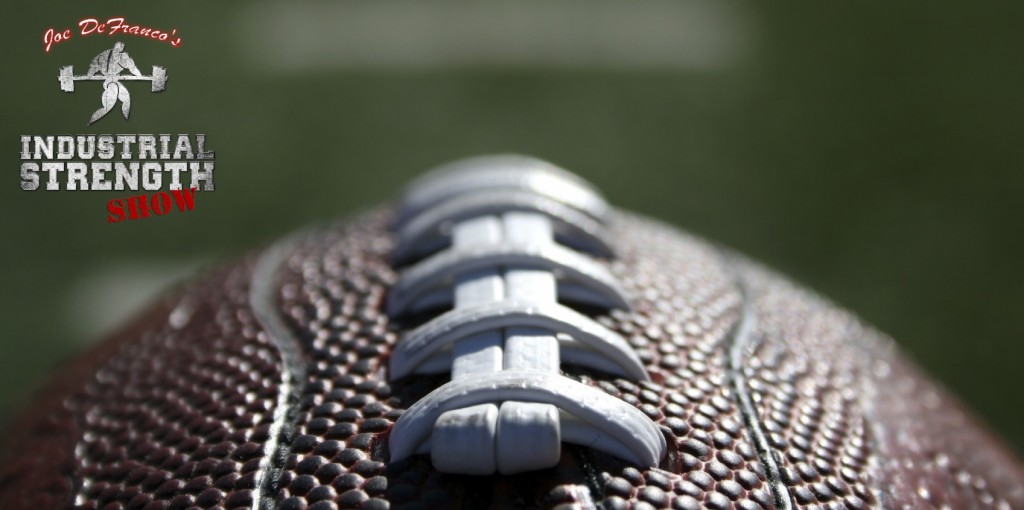 Released on October 1, 2015
In this weeks episode, Joe shares some of the secrets behind the massive success he's had training football players in-season. While listening to this episode you will learn:
The 2 areas of focus every in-season football program should address
The biggest mistakes players make in-season [preventing them from achieving their goals and finishing the season strong]
How to manipulate the volume and intensity of your in-season workouts
The importance of understanding and incorporating Charlie Francis' "Fill the Glass" concept into your training
How to auto-regulate your training based on gameday outcomes
Best way to kick-start the recovery process the day after a game
How "bodybuilding" methods can help you maintain your strength late into the season
Brian Cushing & Dave Diehl's favorite in-season Upper & Lower Body exercises for retaining strength and muscle mass

The method and the madness behind Joe D's in-season "Gun Show" workout

Why less exercise variety is better when training athletes in-season
Programming recommendations for back-up players
Joe D's favorite In-Season Football Training Template Revealed!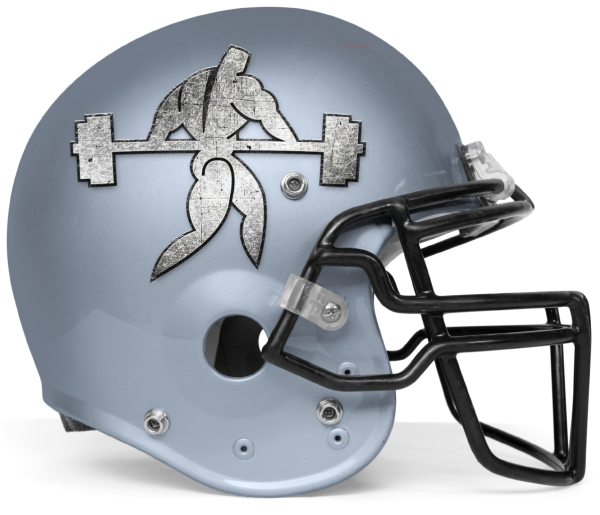 Important Links from the Show
Brian Cushing Mic'd Up

Watch this CLASSIC video of Cush mic'd up versus the Cleveland Browns. Notice the reference to his "sweet arms" at the beginning of the video... (gotta love that in-season "gun show" lol.) *When you LOOK good, you FEEL good, and when you FEEL good you PLAY GOOD!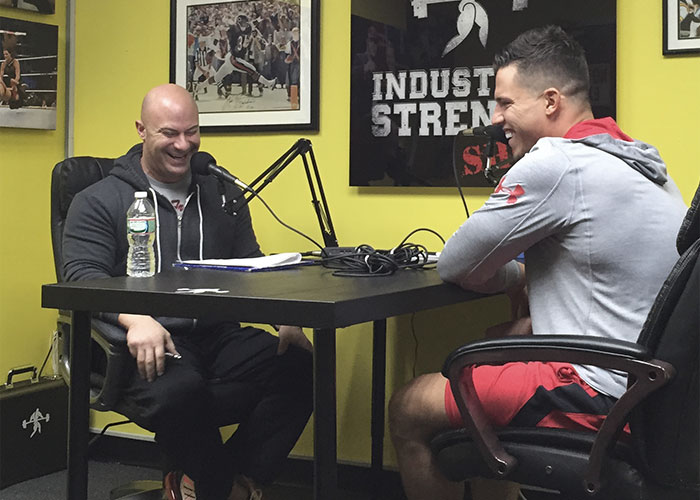 Thanks for listening!
Do you have feedback, questions or suggestions for the podcast?
Click here to send us feedback
Wanna become a SPONSOR? Click here to get started
Like the show? If you LIKED the show, we would truly appreciate it if you can take 60 seconds to give us "5 Stars" and write a short review (1-2 sentences is fine) on iTunes. We appreciate it!
-The Industrial Strength Show team