Episode # 205
NFL Combine Talk, Heavy Sled Pushes/Pulls & Joe D's "Nutrition Priority Pyramid"!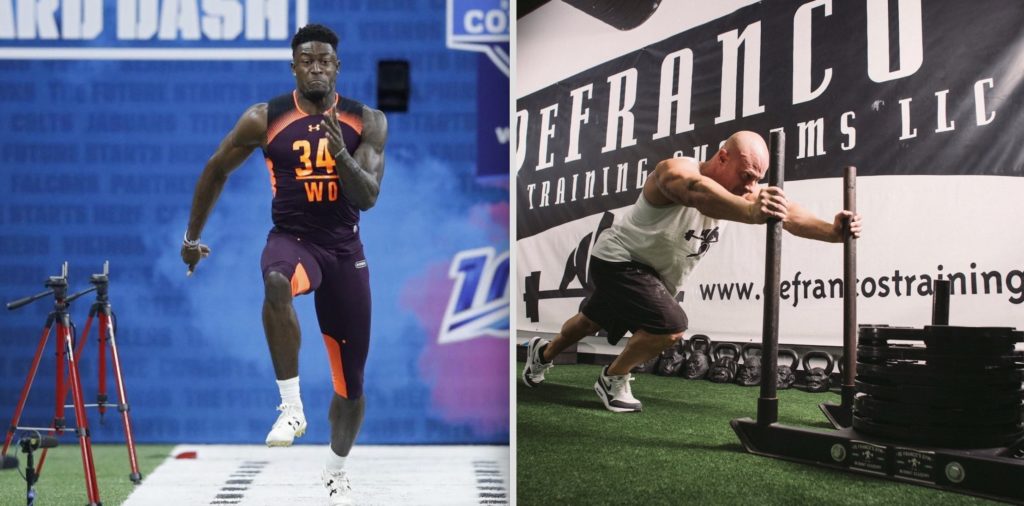 Released on March 7, 2019
SHOW NOTES & TIMESTAMPS
1:30 – Joe introduces today's sponsor – Mark Bell's Slingshot 
8:00 – Joe begins to give his thoughts on the NFL Combine & DK Metcalf's body fat %
14:15 – Joe comments on DK Metcalf's 40, vertical jump, bench press & shuttle runs
21:55 – The relationship between the 40-yard dash & the 20-yard shuttle
25:45 – Joe reads Question #1
33:30 – Is there a difference between pushing a sled (in front of you) vs pulling/dragging a sled (behind you)?
38:50 – How heavy should you go when performing "heavy ass sled drags"?
40:35 – The #1 mistake people make when performing "HASD's"
45:35 – How "HASD's" improve acceleration technique
51:25 – Joe reads Question #2
55:45 – Joe begins to explain his "Nutrition Priority Pyramid"
59:15 – Recommendation for daily water consumption
1:02:30 – Daily caloric intake for various goals
1:07:00 – Why Joe's been eating most of his carbs at night (and why it hasn't made him fat)
Important Links from the Show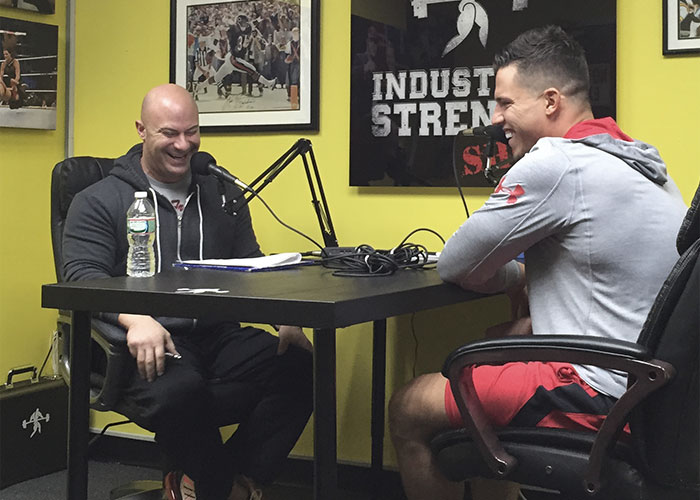 Thanks for listening!
Do you have feedback, questions or suggestions for the podcast?
Click here to send us feedback
Wanna become a SPONSOR? Click here to get started
Like the show? If you LIKED the show, we would truly appreciate it if you can take 60 seconds to give us "5 Stars" and write a short review (1-2 sentences is fine) on iTunes. We appreciate it!
-The Industrial Strength Show team