Episode # 92
The Formula for Prosperity w/ Super Bowl Champ Steve Weatherford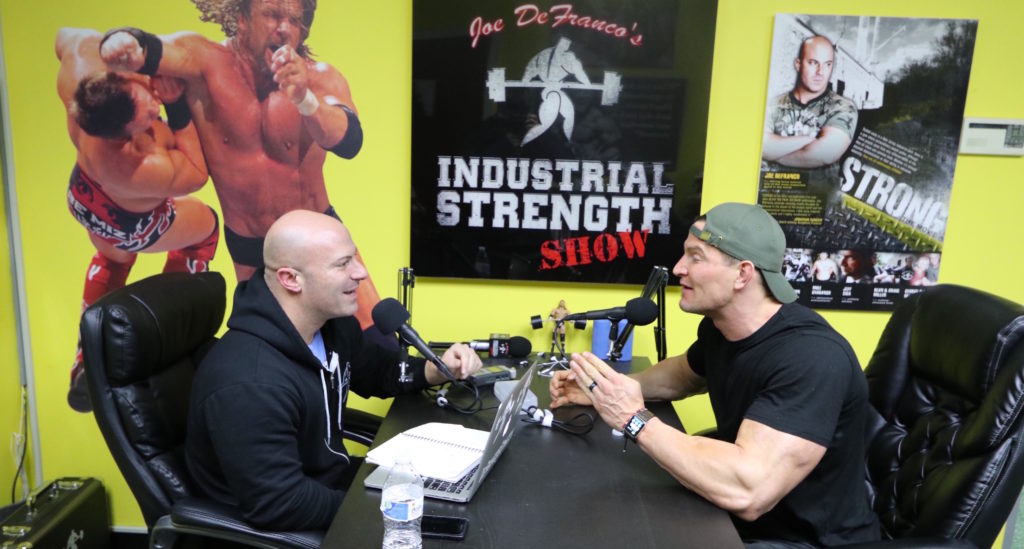 Released on December 22, 2016
This week, Joe sits down with former NFL punter turned fitness entrepreneur Steve Weatherford! 
SHOW #TIMESTAMPS
1:00 – Steve Weatherford interview begins…
3:10 – The hilarious story of when Steve got kicked out of Planet Fitness!
19:00 – Steve recalls his first experience of walking into an NFL locker room
26:15 – Steve talks about dealing with adversity (in the NFL and in life)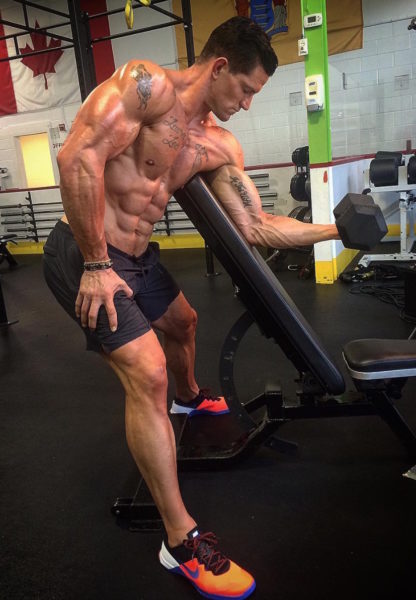 33:00 – The story of how Steve signed with the NY Giants
38:50 – Why Steve decided to retire from the NFL at the peak of his career
46:00 – Steve's 4-step formula for Prosperity 
49:25 – Joe & Steve talk about "the great equalizer" of WORK ETHIC
53:05 – Steve discusses Work:Life balance
55:15 – Why money doesn't always equal happiness
58:50 – The importance of taking care of your body
65:20 – Steve shares the analogy – "Life is like squats"
68:50 – Steve talks Arm Training & his new ebook #ARMageddon
84:00 – Find out where to follow Steve on social media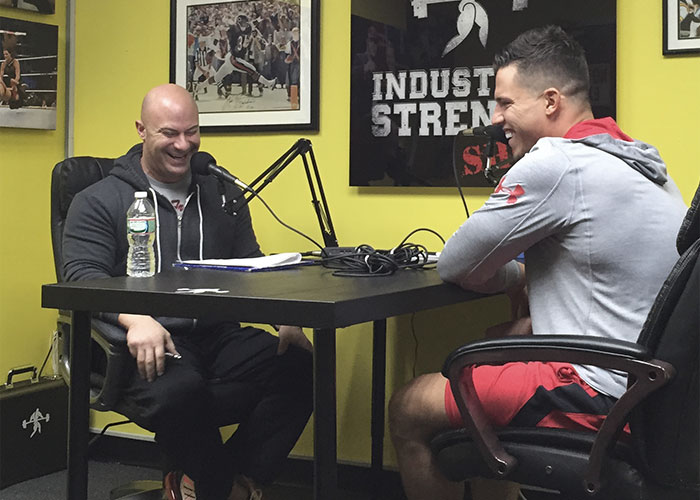 Thanks for listening!
Do you have feedback, questions or suggestions for the podcast?
Click here to send us feedback
Wanna become a SPONSOR? Click here to get started
Like the show? If you LIKED the show, we would truly appreciate it if you can take 60 seconds to give us "5 Stars" and write a short review (1-2 sentences is fine) on iTunes. We appreciate it!
-The Industrial Strength Show team