Episode # 50
The Great Periodization Debate! [Linear vs Conjugate]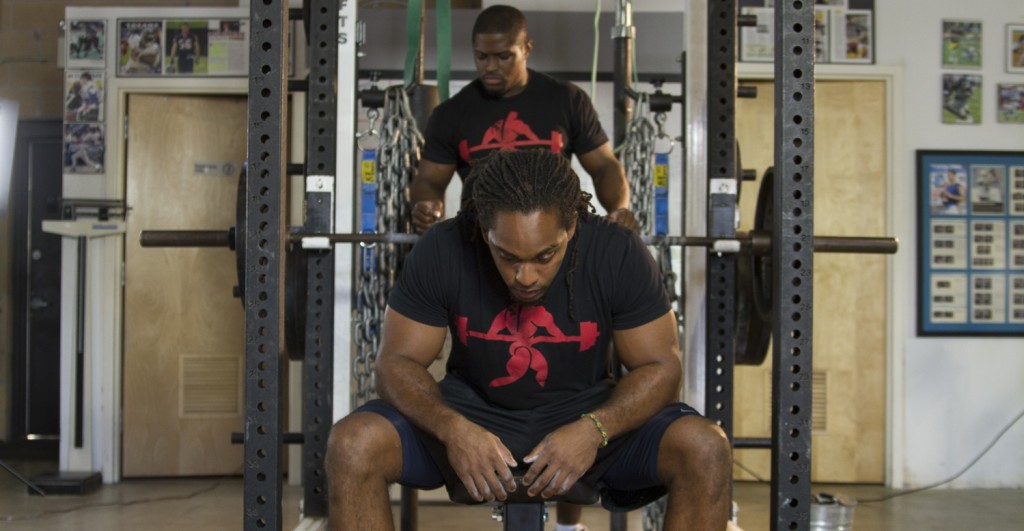 Released on February 11, 2016
In this weeks episode, Joe clears up any confusion regarding the true meaning of the word periodization. He also gives a straightforward, understandable overview of both "Linear" & "Conjugate" periodization models. He then explains the benefits and drawbacks of each, along with some common misconceptions. He provides real-world examples of when each model can be used, as well as his personal periodization preference during the past 15 years.
After listening to today's show, you will undoubtedly possess the knowledge to make an educated decision regarding the periodization model that is best suited for YOUR personal situation.
SHOW #TIMESTAMPS 
00:07:20 – Joe shows some love to the audience and reads the best iTunes reviews of the week
00:15:05 – Joe begins to clear up the confusion regarding periodization by giving his easy-to-understand definition and shares the story of the 1st "periodized" program he ever wrote
00:21:55 – Joe explains what "Linear periodization" means
00:26:35 – Joe discusses some of the drawbacks of linear periodization
00:32:25 – Joe begins explaining what "Conjugate periodization" means
00:42:45 – The story of how Conjugate periodization recently played a role in Triple H being prepared for the Royal Rumble on less than 4 weeks notice
00:54:00 – Joe discusses the specific situations he feels are best suited for a Linear periodization model and which situations are best suited for a Conjugate periodization model
00:55:35 – Joe explains how he would organize a linear periodization model [if he had to] for a football team
00:59:40 – Joe reveals why the Conjugate method is better suited for his athletes most of the time
01:06:00 – How/Why Joe started using a Conjugate model for long-term success [The 11-year story of Dave Diehl that started with an 8-week program]
01:11:15 – Joe dispels the myth that Conjugate training is just for powerlifters [Learn the "tweaks" Joe has made to the "Westside Method" to better suit his athletes and prevent them from getting "beat up" in the gym]
01:24:50 – Joe gives his final summary of the most important concepts explained during today's show
Important Links from the Show
Joe D's YouTube channel

Check out the new "SHOCK & AWE" daily video series [along with hundreds of other training & instructional videos].

STRONG BASTARD 911 Program

This is a unique "Conjugate-style" program that incorporates aspects of linear periodization within each of the mini cycles. [HIGHLY RECOMMENDED]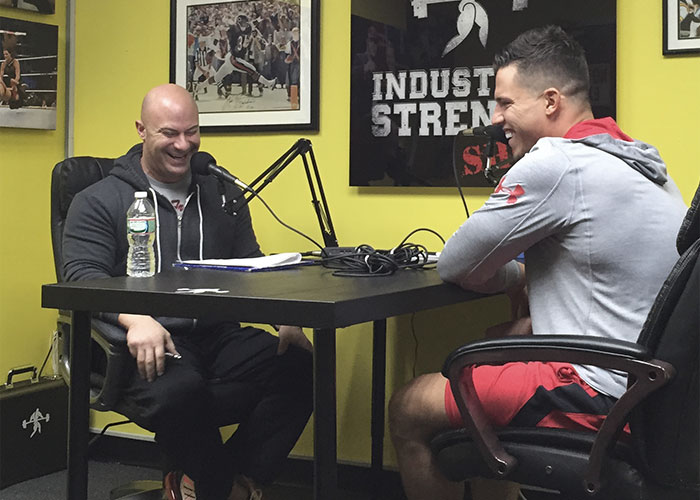 Thanks for listening!
Do you have feedback, questions or suggestions for the podcast?
Click here to send us feedback
Wanna become a SPONSOR? Click here to get started
Like the show? If you LIKED the show, we would truly appreciate it if you can take 60 seconds to give us "5 Stars" and write a short review (1-2 sentences is fine) on iTunes. We appreciate it!
-The Industrial Strength Show team