Episode # 27
The Strength Template that Improves Speed, The Secret to Staying Jacked While Traveling & The Thing Everyone Should Know About Overhead Pressing
Released on September 3, 2015
In this weeks podcast, Joe covers 3 unique topics in detail. These topics include:
#1 – The Thing Everyone Should Know About Overhead Pressing (Discussion starts 17:15 into podcast)
Joe gives a simple "BROnatomy" lesson explaining what's going on in the shoulder [from an orthopedic standpoint] when you press a barbell overhead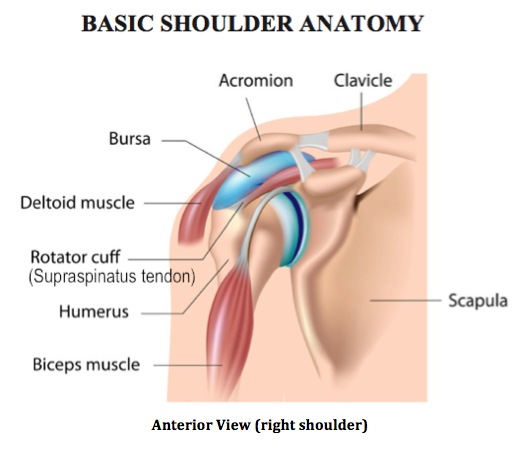 The most common type of rotator cuff tear and what you can do to reduce your risk
The role that genetics play in your shoulder health
How to tell if you're someone who is predisposed to a rotator cuff tear
Why Joe replaced the Military Press with his famous "shoulder shocker" routines
#2 – The Secret to Staying Jacked While Traveling (Discussion starts 32:35 into podcast)
For the first time ever, Joe reveals his 6 favorite "hotel room" exercises for gettin' JACKED! [*The biceps exercise will make you "LOL", but you'll immediately want to try it…guaranteed.] 🙂
Joe also reveals his favorite "hotel room" cardio exercises that burn fat, keep your heart healthy and prevent boredom!
Learn how to organize these strength & cardio exercises into 2 separate "hotel room" workouts! [NOTE: These workouts DON'T require ANY equipment…and they only take 15 minutes to complete!]
#3 – The Strength Template that Improves Speed (Discussion starts 48:40 into podcast)
The Evolution of the DeFranco Lower Body Strength Template [The fact that it's so simple – yet so incredibly EFFECTIVE – will blow your mind.]
The importance of adhering to the "Training Economy" and why "more" isn't always better.  BETTER IS BETTER! 
Learn about the incredible parallel between the 3 exercises in Joe D's basic Lower Body Strength Template and the 3 Phases of Running a Sprint. [After hearing Joe drop this 'knowledge bomb' you'll realize it's NOT a coincidence that most DeFranco-trained athletes are both strong AND fast!]
———————————-
Hope everyone enjoyed the show! If you'd like to share this podcast on social media, it's now easier than ever! Just click on the Facebook or Twitter links below (above the comments section).
As always, I appreciate your support!
Joe D. 
Important Links from the Show
Joe D's "ISO-Squeeze" Push-ups

This video shows you how to do the specific push-up variation that Joe discussed during the podcast.

DeFranco's "Shoulder Shocker 2.0"

This video shows you how to perform the 2nd version of Joe D's "shoulder shocker" series. This circuit works wonders for strengthening the shoulder musculature without over-stressing the joints and soft tissue.

DeFrancoInsider.com (membership site)

The only place to see video footage of the [NEW] "shoulder shocker 3.0" - along with 47 other "joint friendly" exercises for getting your shoulders JACKED! The DEFRANCO INSIDER also includes: Over 500 other exercise videos in our Exercise Index, Never-Before-Seen workouts from our top athletes, Workout of the Month videos, Private Forum's, Custom 8-12 Week Programs (SB911, Goliath, etc), LIVE Q&A w/ Joe D. & Smitty (every Tuesday), exclusive contests and more!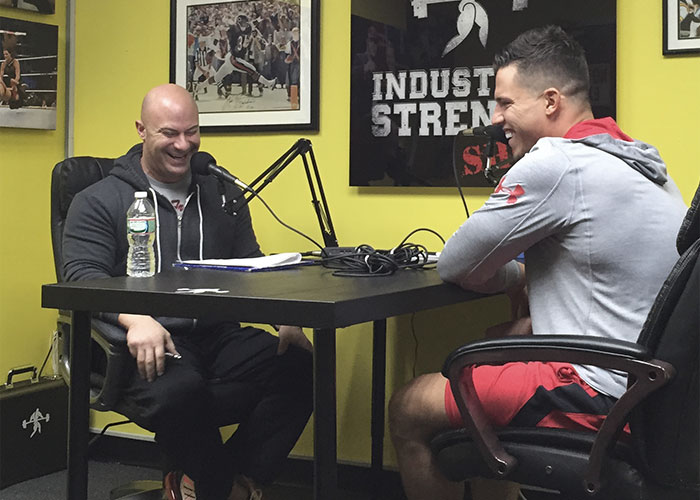 Thanks for listening!
Do you have feedback, questions or suggestions for the podcast?
Click here to send us feedback
Wanna become a SPONSOR? Click here to get started
Like the show? If you LIKED the show, we would truly appreciate it if you can take 60 seconds to give us "5 Stars" and write a short review (1-2 sentences is fine) on iTunes. We appreciate it!
-The Industrial Strength Show team