Episode # 159
How I Trained Triple H & Stephanie McMahon for WrestleMania 34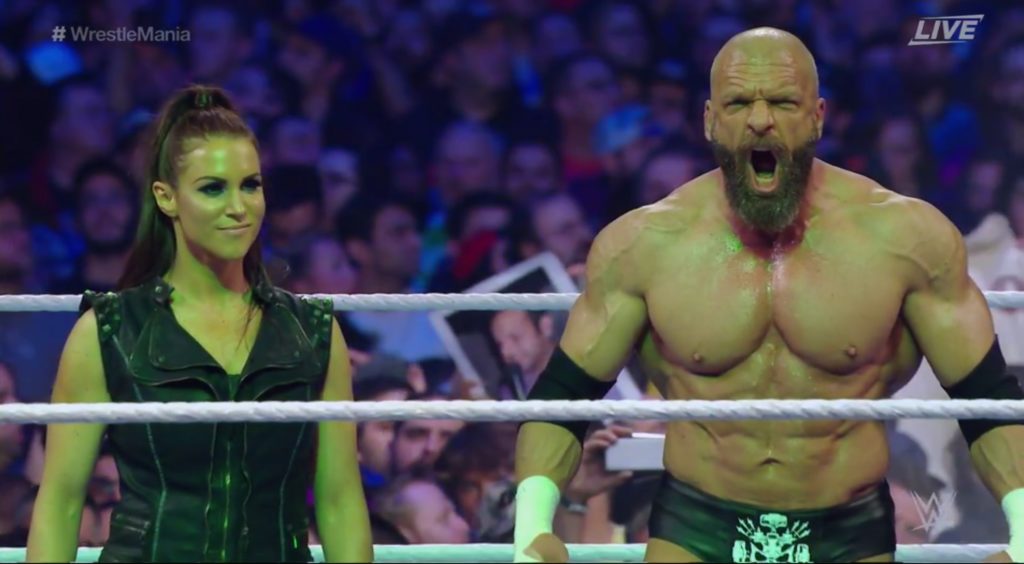 Released on April 12, 2018
SHOW TIMESTAMPS
0:00 – Joe makes an announcement regarding the CPPS Academy
4:55 – For the first time in 2 YEARS, Orlando HITS THE DAMN INTRO MUSIC!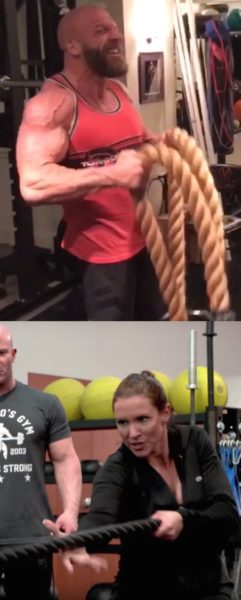 6:00 – Podcast begins / Show overview
15:35 – Did Triple H get "bigger" this year?
21:00 – The most "surprising" change made to Triple H's training this year
36:05 – Joe lays out Triple H's weekly template
49:50 – Joe recaps the changes he initially made to Triple H's upper back training when they first met
53:15 – Joe discusses the specific method he used this year to pack muscle on Triple H's back & shoulders [without stressing his joints]
58:00 – How/why Triple H did more "medial delt" work this year
1:03:25 – Joe reveals some interesting statistics regarding Triple H's "pressing volume" versus his  "pulling volume"
1:08:30 – How much bodyweight training does Triple H do?
1:110:45 – Joe gives a shoutout to Dave Palumbo
1:14:40 – The importance of Farmers Walks in Triple H's programming
1:21:35 – The additional mobility training that was added this year
1:25:25 – Triple H's preferred method of cardio
1:29:40 – Joe gives a brief overview of Steph's weekly workout split
1:32:15 – Joe announces the NEW [exclusive] content that he'll be adding to the DeFranco Insider next week!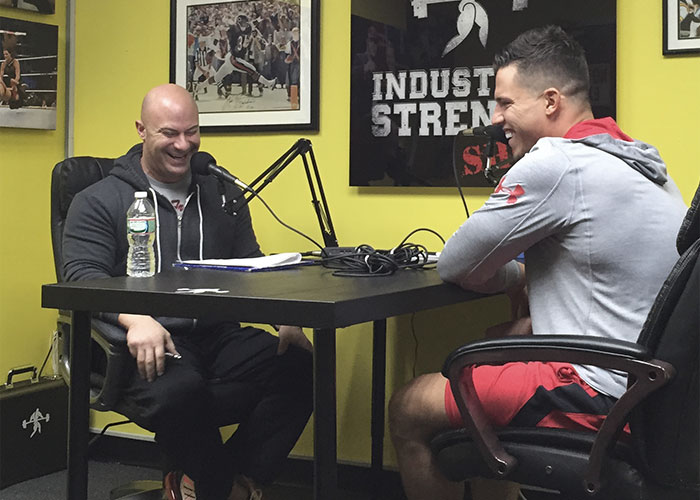 Thanks for listening!
Do you have feedback, questions or suggestions for the podcast?
Click here to send us feedback
Wanna become a SPONSOR? Click here to get started
Like the show? If you LIKED the show, we would truly appreciate it if you can take 60 seconds to give us "5 Stars" and write a short review (1-2 sentences is fine) on iTunes. We appreciate it!
-The Industrial Strength Show team