Episode # 6
Welcome to the "Gun Show" (Guest Brian Cushing)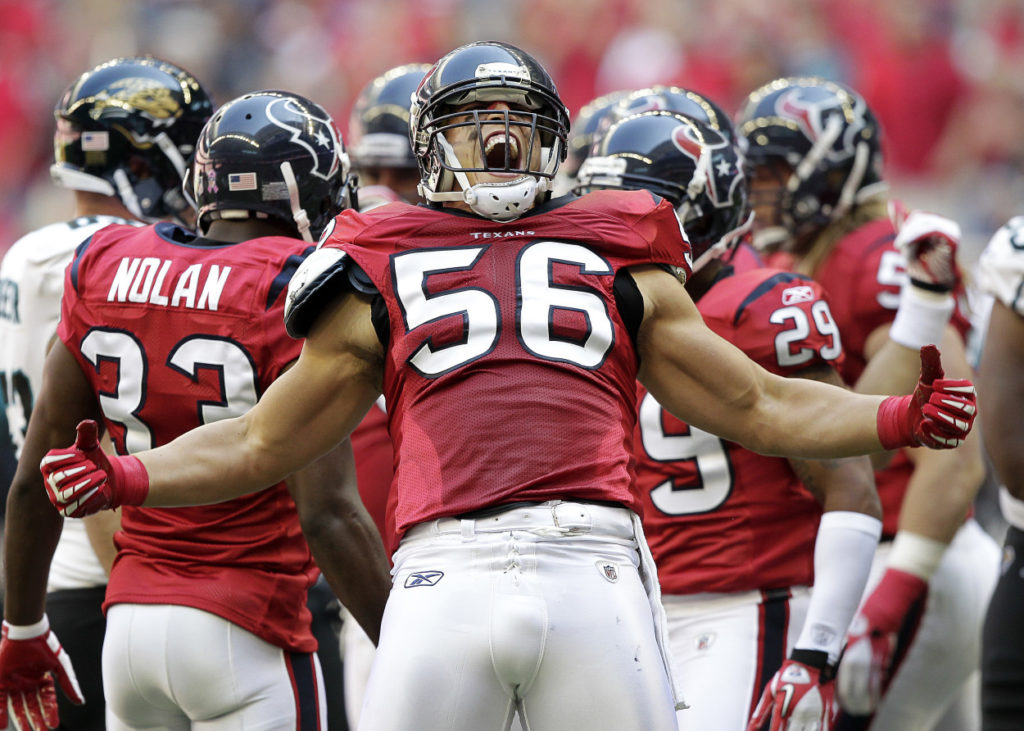 Released on April 9, 2015
In this week's episode, Joe DeFranco's original poster child, Brian Cushing, stops by the Industrial Strength studio to talk about his [four] off-season surgeries, changes in his training, rituals and habits that contribute to his success, nutrition, recovery, the psychology of the famous "Gun Show" and much, MUCH more!
Here are some of the things we learned during Joe's conversation with Cush:
Cush is finally feeling like he's back to his 2009 Rookie of the Year form, during which he tied Ray Lewis for the AFC's lead in tackles
Hear him discuss the long road back and the respect he has for the great Dr. James Andrews.
The commonalities between successful people. Cush discusses the importance of having a set routine and planning your days out (just like Dave Diehl spoke about last week). One example is that he always makes sure to get two meals in before his workouts.
He also discusses some of his specific nutrition strategies, like cutting gluten and dairy out of his diet. (Learn about the immediate effect it had on his body.)
Cush talks about cutting caffeine out of his day-to-day life and why he "saves it" for times he really needs it.
He also has a very systematic approach to his meal timing. He eats every 2-3 hours.
As Cush enters his seventh NFL season, Joe D. discusses the importance of revolving his training around his recovery, as opposed to revolving his recovery around his training. RECOVERY is the key to strength, health and longevity.
As Dave Diehl spoke about last week, Cush also invests heavily in himself and his body. This has already paid off and will continue to pay off as he enters the second half of his career.
Cush's first big purchase was a hyperbaric chamber and he goes to the Houston Rockets' facility each week to take advantage of their cryo-chamber. He states that, "Every week is a race to feel as good as you can by the next Sunday."
Cush has begun to use Float Tanks, aka, "sensory deprivation tanks" to practice meditation. Joe then shares some new techniques that NFL strength coach Buddy Morris uses with his athletes to speed up their recovery process between training sessions.
Speaking to the recovery aspect, Cush discusses the difference between off-season college training vs. off-season training in the NFL training.
While discussing the importance of training and the effect it has on other aspects of your life, Cush quotes Joe Rogan when he says, "Everyone whose life is a mess, doesn't workout. That's not a coincidence." Almost all successful people involve fitness in their day-to-day life.
Joe D. & Cush also discuss the all-important (yet often looked-down-upon) "Gun Show," that Joe sends him every week. Cush does this workout every Saturday (before game day) saying with a laugh, "If I didn't look good, I wouldn't play good."
Joe D. discusses the importance of staying active during "off" days and the positive effect it can have on your nervous system. (He mentions how Charlie Francis used to have Ben Johnson Bench Press the day or two before a big track meet to "highten" his CNS – without taking away from the muscular and neurological demands of the race.)
Joe reveals the psychology of not having his athletes "fail" on max-effort attempts in the gym. "Failure" can have a negative affect on mood, hormone levels, and a host of other factors.
The show concludes with Joe D's "2-minute drill". Topics range from Cush's thoughts on getting into a WWE ring, to his agent Drew Rosenhaus and the toughest running backs in the NFL.
You DON'T want to miss this episode of the Industrial Strength Show!
Important Links from the Show
www.DeFrancoInsider.com

The single most effective website for your success in and out of the gym! EXCLUSIVE home of the "Strong Bastard 911 Transformation contest!"

Float Tank /Sensory Deprivation Tank info

In this YouTube video, Joe Rogan gives a great explanation of the sensory deprivation tank and the incredible potential you can reach with one. (This is the "float tank" that Brian Cushing spoke about on the podcast.)

www.Underbellyhouston.com

Brian Cushing's favorite restaurant in Houston.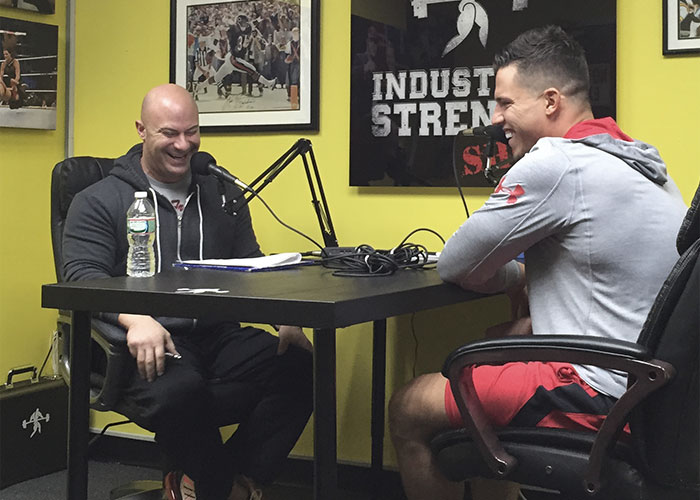 Thanks for listening!
Do you have feedback, questions or suggestions for the podcast?
Click here to send us feedback
Wanna become a SPONSOR? Click here to get started
Like the show? If you LIKED the show, we would truly appreciate it if you can take 60 seconds to give us "5 Stars" and write a short review (1-2 sentences is fine) on iTunes. We appreciate it!
-The Industrial Strength Show team