As you're probably aware, it's been a LONG time since my last website update. This can be looked at as a bad thing or a good thing…
It's a bad thing because I like staying "in touch" and providing quality content to my website readers. But, on the other hand, it's a very good thing once you find out WHY I've been "missing in action".
So without further ado, here's an explanation of some of the things I've been working on during the past few months. Hopefully you'll forgive my absence once you see what I've been up to 🙂
Here are four things for you to look forward to in the not-so-distant future:
#1) STRENGTH: Barbell Training Essentials DVD & Book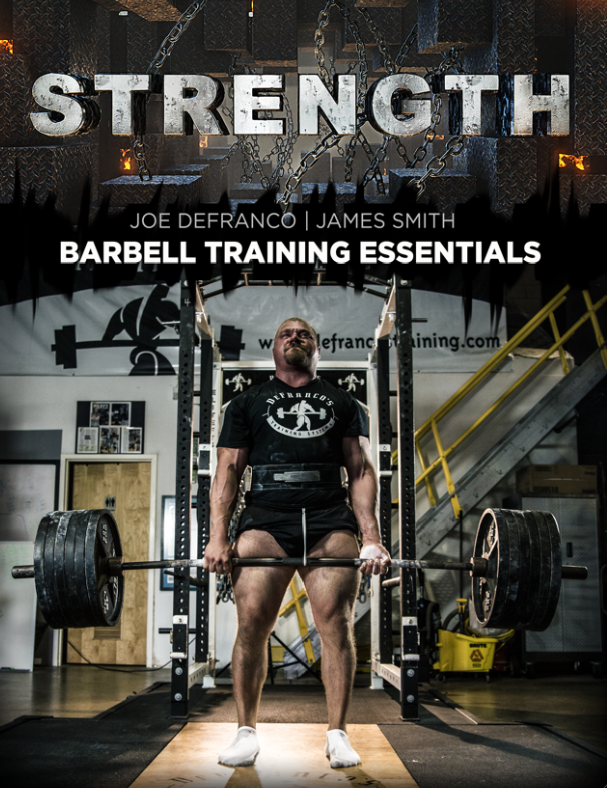 Of all the DVD's that Smitty and I have collaborated on, this just may be the most valuable. After all, strength builds the foundation for almost everything we do. So who wouldn't benefit from the most comprehensive resource ever created on the subject?
We have been working on this new project for almost a year now. Every time we thought we were done, we would think of something new to add. I'm proud to announce that we're finally finished and the end result turned out to be truly amazing. STRENGTH will consist of 3 DVD's (Bench DVD, Squat DVD, Deadlift DVD) and a 350+ page book!
Rest assured, this ain't your average book or DVD on strength. Besides dissecting every single technical aspect of the Bench, Squat, Deadlift (and all their variations), we also provide an amazing chapter on troubleshooting. The troubleshooting chapter and videos reveal our very best tips and tricks for correcting common technical flaws. If you have a problem with any lift, we show you how to fix it!
"Are your knees collapsing in when you squat"? We show you how to fix it!
"Do your shoulders hurt when you bench"? We show you how to fix it!
"Does your upper and lower back round when you deadlift"? We show you how to fix it!
There is also an incredible section on Program Design.
We just received the Foreword for the book (written by WWE superstar Triple H) and it will go to print early next week. Look for this product to be available in early May!!
NOTE: As an added bonus, we have conducted interviews with some of the best minds in our industry. Guys like Jim Wendler, Kelly Starrett, Josh Bryant and Steve Maxwell (just to name a few), have all shared valuable information on various aspects of strength training. We will be releasing these interviews (for FREE) during the week(s) leading up to the launch of STRENGTH. So stay tuned!
#2) DeFranco Insider COMING SOON!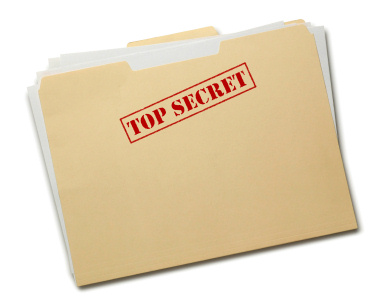 One of the most popular things we've incorporated this year has been our CPPS monthly workouts. Those videos and programs have been wildly popular, yet we have received one common complaint about them…
The complaint was that people didn't want to have to go through the process of buying a new workout each and every month. We received literally hundreds of requests to create some kind of membership site, where people can sign up and then automatically receive their monthly workout and videos.
You spoke and we listened!
I am super excited to announce the creation of the DeFranco Insider – a membership section of my website that will provide THE most informative and practical training information on the web! I can't wait to start building this community of passionate coaches, trainers, athletes and fitness enthusiasts! I've always wanted to connect with more like-minded individuals in this industry and this will enable me to do that!
Here's what DeFranco Insider subscribers will receive each & every month:
CPPS Monthly Workout (w/ private videos of workout)

Exclusive audio interview w/ Joe DeFranco

(members of DeFranco Insider will choose the topic each month)  

Training Logs of DeFranco-trained high school, college & professional athletes 

Comprehensive Exercise Index w/ video hyperlinks to every exercise we use w/ our athletes

Exclusive Forum where members can connect, share ideas, etc. 
Now here's the really good news — all of this incredible content will be available to YOU for under $20 each month!
Look for the DeFranco Insider to be available THIS summer!
#3) Savage Bands & DVD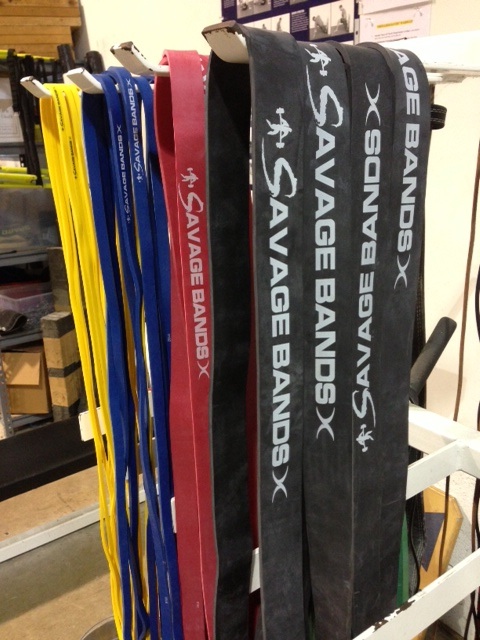 Bands are the most popular piece of "equipment" in my gym. We literally use them all day, everyday. They are also the first thing I tell my clients to pack when they're on the road. Whether you're a professional athlete on a business trip, or a dad going on vacation, you should always have bands with you when you travel. When you have bands it doesn't matter how shitty the hotel gym is – or how little space you may have – you can still train like a savage 🙂
This is why we will be filming The Savage Band Workout DVD next week. This will be different compared to our other DVD's (which are more "technical" and geared towards educating personal trainers, therapists and coaches). This DVD will be a follow-along workout DVD for athletes, weekend warriors and "regular" people to perform when they're at home or in a hotel room with no special equipment.
Oh yeah, because most bands don't last longer than 2 weeks in my gym, we are in the final stages of making our own line of tough, durable bands, aka, Savage bands. Look for Savage Bands and the Savage Band Workout DVD to be available this summer!
#4) Built 2 Last ebook 
For the past 4-5 months, Mike Guadango and I have been developing a strength program geared towards "washed-up meatheads". This program is designed to produce longterm gains in strength, muscularity and health. I personally completed the (10-week) program, then made a few minor tweaks, and now I'm going through it again before we release it to the public. (I'm currently in Week 4.) I have gotten stronger, leaner – and most importantly – my shoulders and joints feel better than ever. (My back hasn't gotten any worse, either.) I can honestly say that I LOVE this program. It's practical, yet very unique. (The way we organize the accessory exercises has had a major impact on my ability to get lean…it's also one of the "secrets" to Triple H's leaner physique at Wrestlemania this year :)) I can't wait for you guys to try it!
Check out the pics below.

The pic on the left was taken about a year ago. (That pic was my "wake up call"). I didn't think I was in that bad of shape until I saw this pic. The reality was, I let myself go once my wife got pregnant and we had the twins. I initially gained some "baby weight" with her and then it kind of stayed with me for another year lol.
The pic on the right was taken after I completed my first 10-Week cycle of the Built 2 Last program. I am by no means saying I'm shredded, but for a guy who has NEVER seen his abs for longer than a day, it's cool to start seeing 3 or 4 abs on a regular basis lol. I have a long way to go, but I wanted to share my progress thus far on the program.
Look for the Built 2 Last ebook this summer!
Hopefully you enjoyed this update. (There are two other very exciting things going on, but I'm not able to speak about them just yet.)
*To stay up-to-date on all these projects (plus the "secret" ones), make sure to sign up for my FREE e-newsletter. All you need to do is go to my homepage and enter your email address. (You'll see it in the upper/right hand corner, under my black&white pic.)
NOTE: Even if you've signed up for my e-newsletter in the past, I strongly encourage you to take 5 seconds and enter your email address again. We recently updated our newsletter and unfortunately some subscribers were deleted/lost in the process. I apologize for the inconvenience.
Talk to you guys soon!
Joe D.