Episode # 7
Kelly Starrett Interview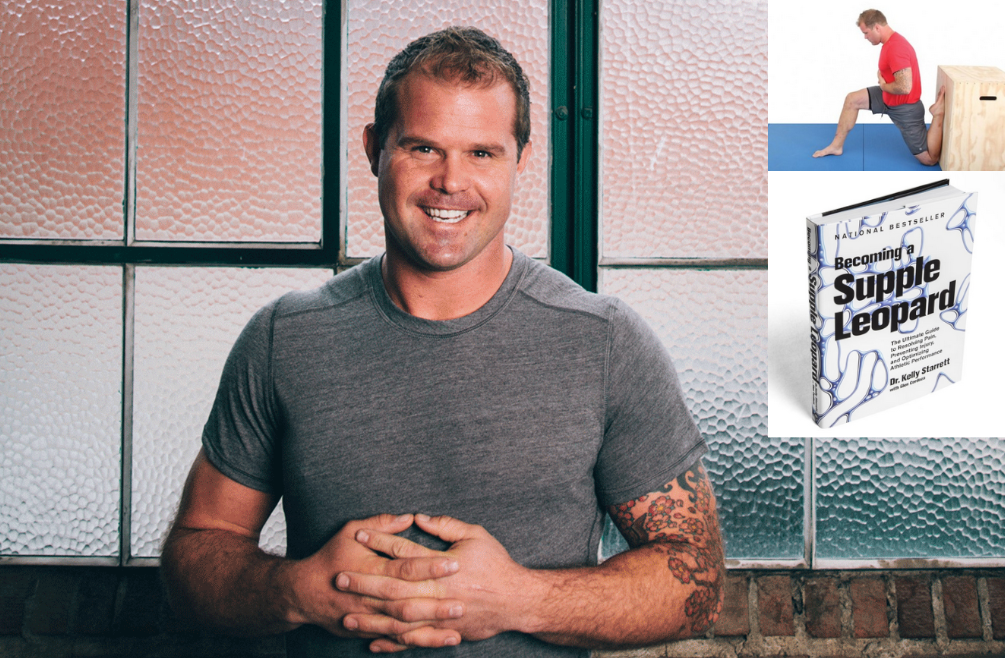 Released on April 16, 2015
In this week's episode, Joe D. talks shop with NY Times best-selling author Kelly Starrett.
NOTE: You may want to grab a pen and paper before you start listening because this interview is jam-packed with 90 straight minutes of 'Knowledge bOmBs'!
Here are just a few of the things that are discussed on this weeks show:
The importance of being a "transparent" coach and "sharing" your work
How Kelly's methods contributed to the fastest 10-yard sprint in DeFranco's Gym history
Special considerations when training "older" professional athletes
Learn about the "subjective exam" that Kelly gives all of his athletes
Kelly's thoughts on "movement screens" and other methods of evaluating athletes
What it means to "build your training into your day" and the profound affect it can have on performance
The trick to opening up your joint capsule when stretching. (Learn "How" & "When" to do it.)
Why Kelly categorizes the muscles of the trunk as the "high quads" and its significance to his athletes' recovery
Learn why you shouldn't blindly follow the common squatting cues used by powerlifters if you want to keep your low back healthy
The effect that sitting has on your BMI (body mass index), performance, and overall health
The benefits that the "standing desk" has on the spine and BRAIN
The importance of wearing flat shoes and spending more time barefoot
Kelly's thoughts on whether or not athletes should get their ankles taped before practice and/or games
Learn how the weightroom taught Kelly more about the human body than Physical Therapy school
And much, Much MORE!
You DON'T want to miss this episode of the Industrial Strength Show!
Important Links from the Show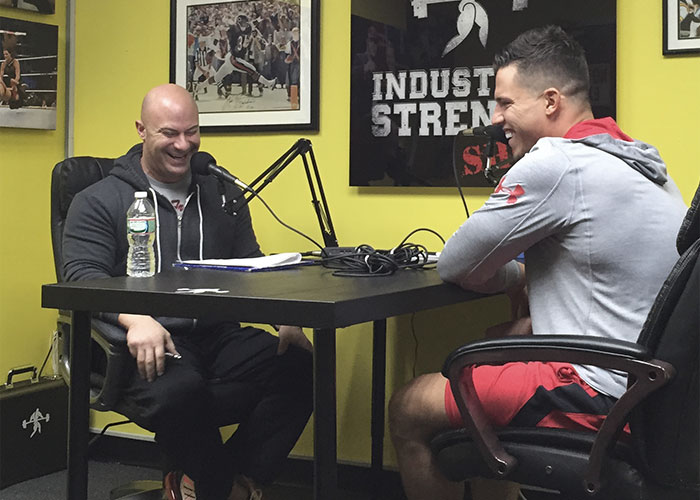 Thanks for listening!
Do you have feedback, questions or suggestions for the podcast?
Click here to send us feedback
Wanna become a SPONSOR? Click here to get started
Like the show? If you LIKED the show, we would truly appreciate it if you can take 60 seconds to give us "5 Stars" and write a short review (1-2 sentences is fine) on iTunes. We appreciate it!
-The Industrial Strength Show team