Last year's 'Strongest Athlete' in the Pro Division, Mackenzy Bernadeau of the Carolina Panthers, has made huge strides on the football field during this past year. Because of this, teammates, coaches and reporters have been taking note of Mackenzy's "unorthodox" off-season training regimen!
The "unorthodox" training that people are referring to is "Big Mack's" participation in our Strongman Training Program.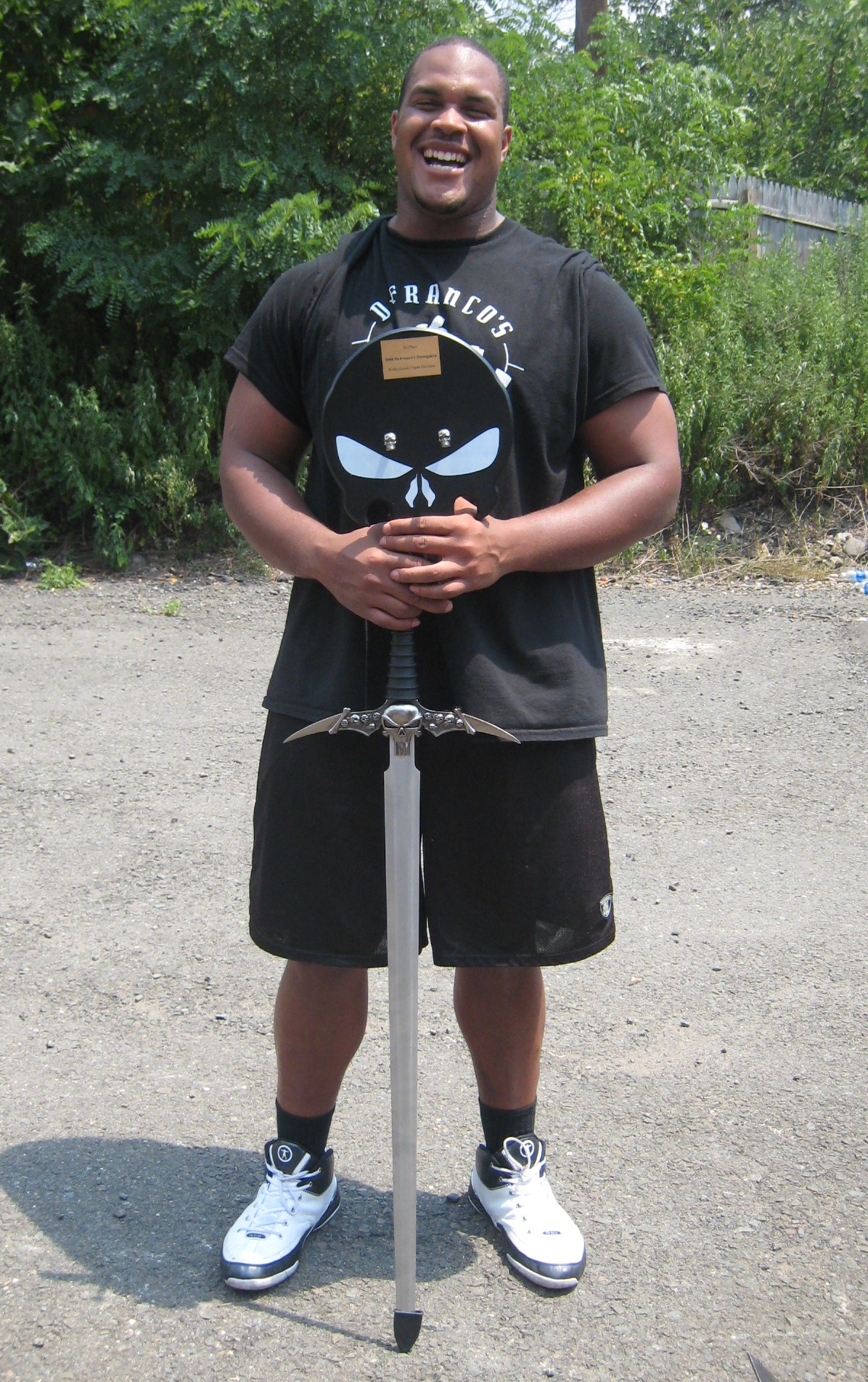 After making history by becoming the first-ever athlete from Bentley College to be drafted by an NFL team; Big Mack came back to 'Jersey to train and

win

our annual Strongman Contest!
Will he be able to successfully defend his title on July 18th?
 A reporter from the Carolina Panthers recently sat down with Mack to discuss his training, the upcoming season and our 'World's Strongest Athlete' Contest on July 18th! That's right; the word is starting to spread throughout the country – and throughout the World – regarding our blockbuster event! You can read the entire article online by clicking on the link below! 
Don't forget that the deadline to register for this event is THIS Monday, June 22nd, at 5:00pm EST! If you want to compete in this event, you must REGISTER NOW!!!
Joe D.