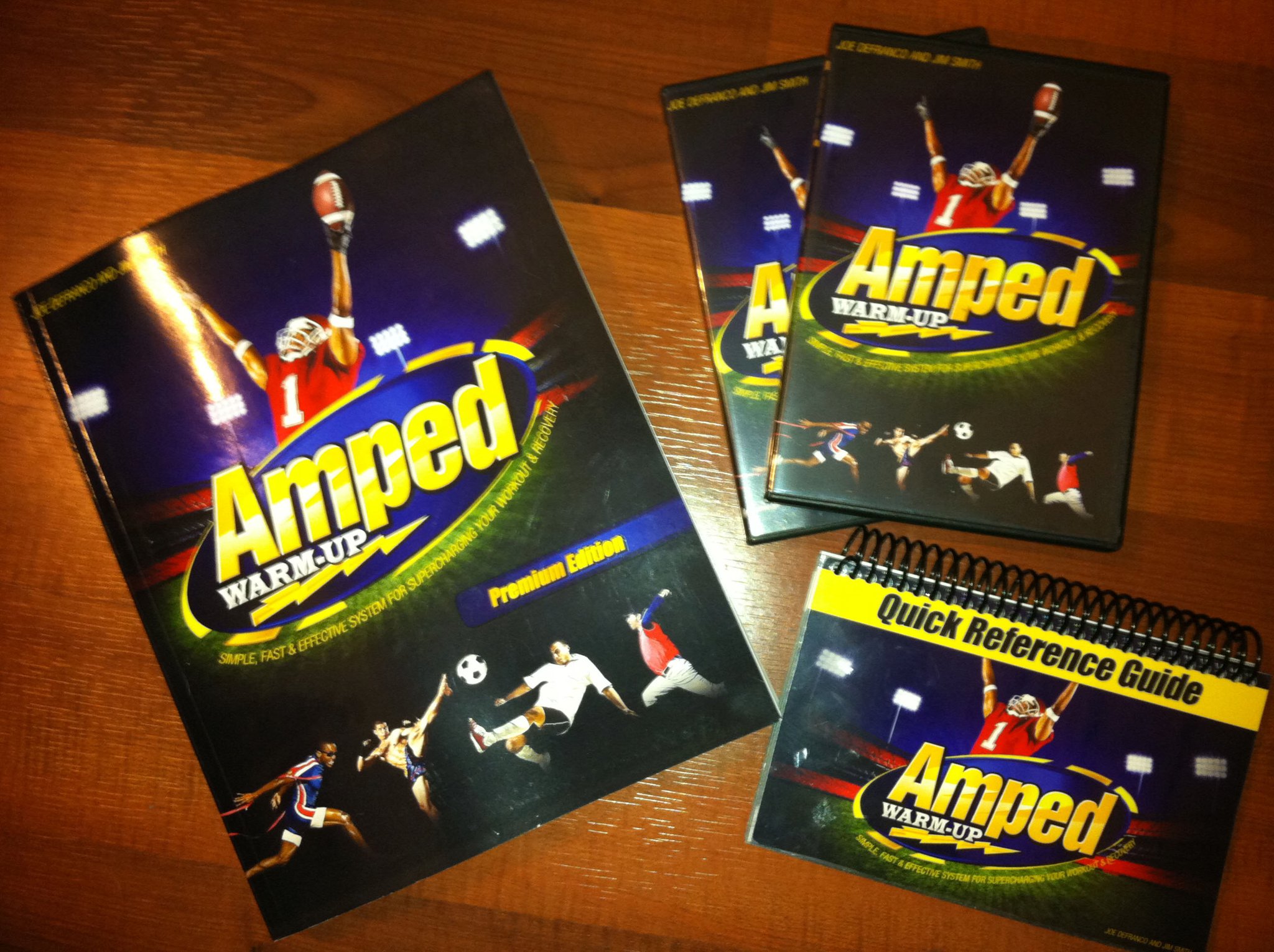 The feedback that Smitty and I have received since launching our AMPED WARM-UP DVD/Manual has been overwhelmingly positive! We have literally heard from athletes, coaches, physical therapists and "Average Joe's" across the globe…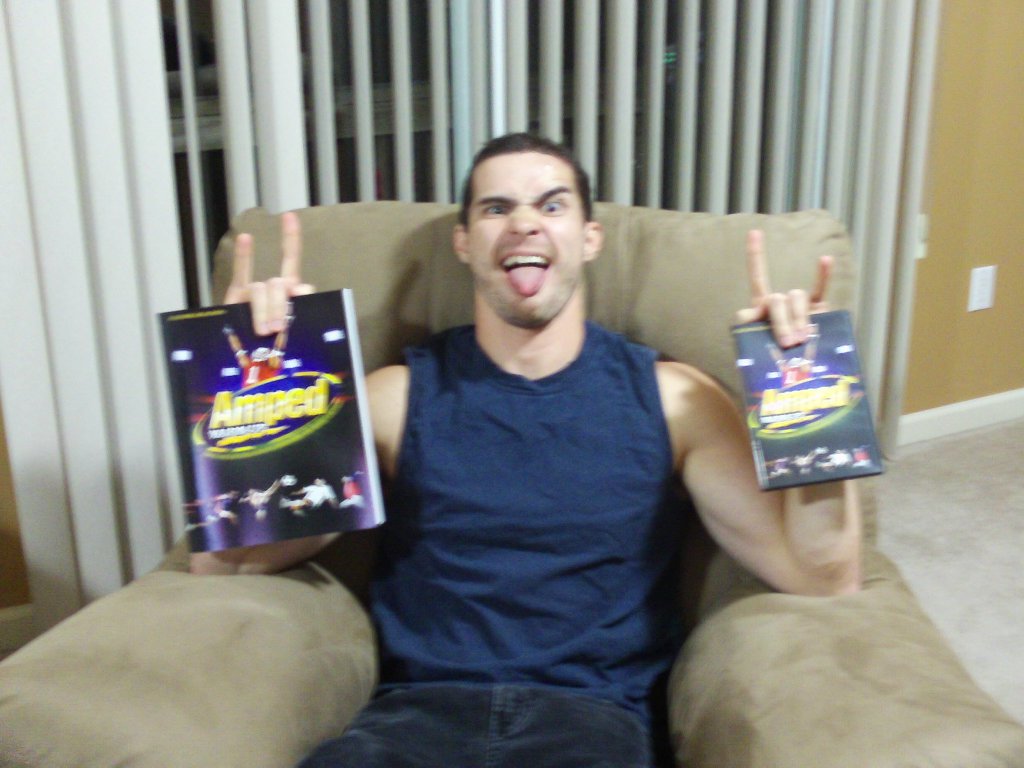 People are amped about AMPED!
So we decided to get together and make this amazing product even better! There are now 3 OPTIONS of AMPED available! 
Choose your poison…
OPTION 1: The Core AMPED Warm-up Package – This is our original AMPED product which contains 95 essential warm-up exercises demonstrated on DVD #1, along with detailed step-by-step, high quality pictures in the main manual. (The main manual also contains 10 specific warm-up routines). 
OPTION 2: **The Premium AMPED Warm-up Package** – This massive warm-up system contains the expanded AMPED manual, 2-Disc DVD set and a Quick Reference Guide (you can take with you to the gym or the field). There are 155 warm-up exercises and 30 sport-specific warm-up routines! This package is a MUST for anyone interested in lifting a long time, improving their performance and decreasing their potential for injury! 
OPTION 3: The Upgrade AMPED Warm-up Package – This upgrade is for previous customers who already purchased the core AMPED Warm-up system. Your arsenal will now be complete with a 2nd AMPED DVD that contains 55 new warm-up exercises! You'll also receive an AMPED Quick Reference Guide that contains 30 sport-specific warm-ups and can be taken with you everywhere!!
Please remember that the days of walking into the gym and jumping right into your workout (without warming up) are OVER! If you want to train like a madman, break records and STAY HEALTHY, you MUST warm-up properly!
Wanna train with THIS intensity? …
… then you must warm-up like THIS!!!
-Joe D.