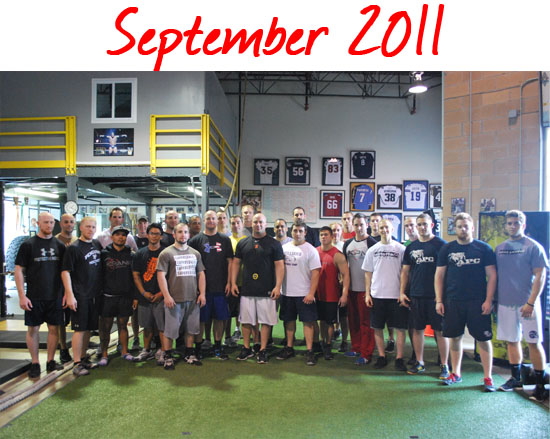 Group pic of AMPED/POWER! seminar attendees at DeFranco's Gym in NJ
As many of you know, I am a true "Jersey guy". If you ever need to find me, I'm either at the gym or home. I don't leave the Dirty Jerz too often. But, if duty calls, I will do what I have to do 🙂
Due to the overwhelming popularity of the AMPED/POWER! seminar (our last seminar sold out in 2 days); it looks like we will be taking our show on the road in order to educate as many people as possible!  Our first stop will be in Maryland on November 19th & 20th. I don't know where or when the next seminar will be due to my NFL Combine training obligations (December through March); so if you want to attend this amazing seminar, I suggest you act fast! 
Check out what people had to say about our last AMPED/POWER! Seminar…
We have set up a website for you to learn more about the specifics of this seminar. This website is also the only place to sign up for the seminar! If you're interested in learning the most cutting-edge ways to warm-up, prevent injury, increase flexibility/mobility and become more POWERful, click on the link below!
AMPED/POWER! SEMINAR @ Crossfit BWI in Maryland
Act now or regret it later!
Looking forward to seeing everyone in Maryland next month! 
-Joe D.