I'm sure everyone remembers the above promo video 🙂 After all the hype, preparation and hard work, the POWER! DVD is FINALLY complete and ready to ship to you!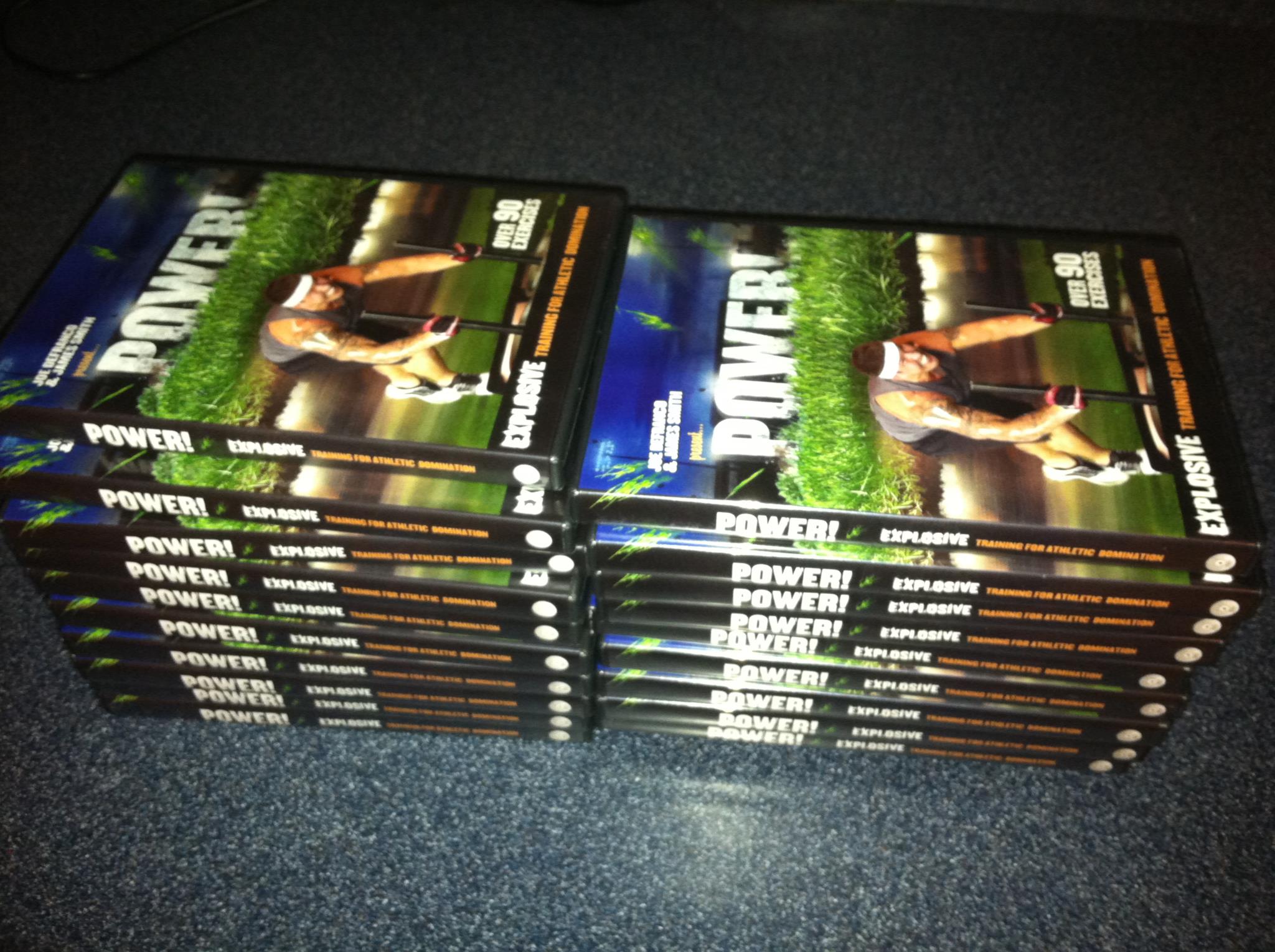 POWER!: Explosive Training For Athletic Domination
This DVD contains the following info…
Factors affecting Power
Power Specificity/Principle of Dynamic Correspondence
Optimal Percentages/Volume Considerations when Training for Power
Five Best Ways to Develop Power!
Comprehensive Medicine Ball Throw variations
Upper & Lower Body Plyometrics
Olympic Lift variations & other Dynamic Barbell exercises
Full Chapter on Transfer Training guidelines & Favorite Exercise Pairings
10 Sample POWER! Workouts! 
A 30-page POWER! ebook w/ Sample Workouts is also located on the dvd and can easily be printed out! 
All video footage was taken during

real

 workouts performed by College, Professional & Olympic Athletes! In other words; these are the actual exercises/workouts that were prescribed to achieve World-Class results in the REAL WORLD with REAL ATHLETES! 
*To learn more about this DVD and/or to purchase this product, goto our POWER sales page by clicking on the link below! (By the way, we received tons of requests regarding an AMPED/POWER! "combo package"…as you will see on our sales page, we answered your requests! Amped + POWER! = The perfect Combo!)
For those who purchase this product, drop me a comment below and let me know what you think…I have a feeling you're going to like it!!
-Joe D.