Episode # 20
Makin' GAINZ After Age 40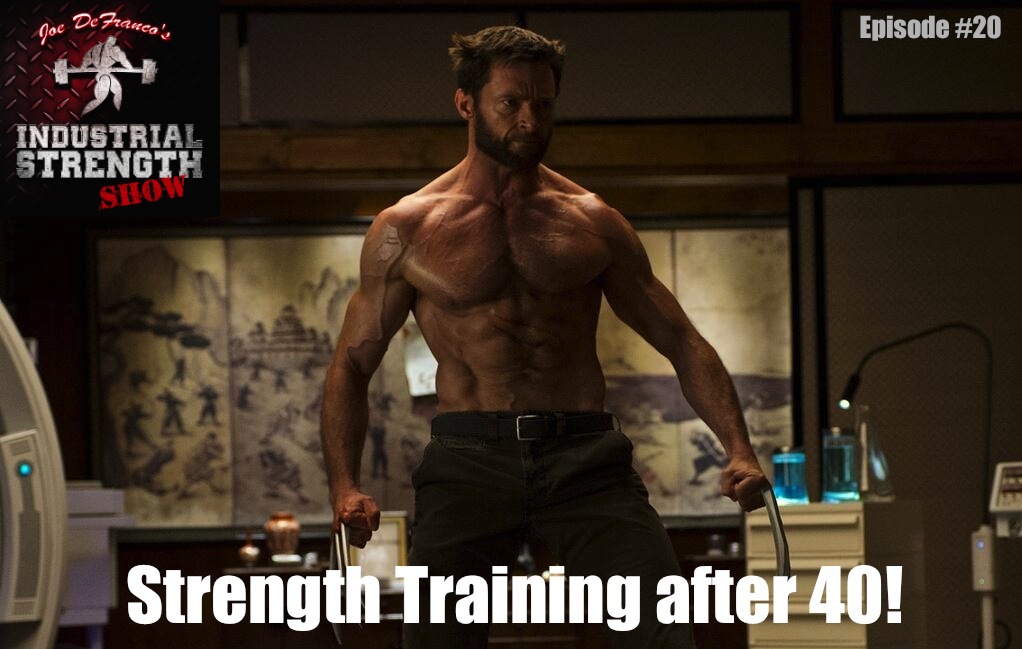 Released on July 16, 2015
Joe dedicates this weeks entire episode to the Washed-up Meathead. He shares 6 simple changes that the 40+ crowd can incorporate into their workouts in order to keep making gains well into their golden years 🙂
While listening to the show, you will learn:  
The difference between "training to warm up" & "warming up to train" and how each affects your health & performance
Are you guilty of doing "summadeez", aka, the most popular (yet worthless) warm-up exercise in history?
Joe D's 5-step approach to a complete warm-up
How to replace the majority of your max-effort work with sub-maximal work – yet still get STRONG!
The importance of reducing the amount of direct spinal loading in your program once you hit 40
Joe D's favorite "joint-friendly" methods for getting JACKED!
The importance of planning your recovery just like you plan your workouts
Why Joe changed his views on aerobic exercise and what this means to YOU!
The one question that EVERYONE should ask themselves before EVERY supplement purchase! (If you're not asking yourself this question it could have MAJOR implications on your health and your life.) 
All this plus more training tips, tricks and random tidbits 🙂 
– Joe D.
PS – I want to know what you guys thought of this weeks episode! I also want to know what supplements YOU take for your overall HEALTH? Drop me a comment below!
Important Links from the Show
Built 2 Last (ebook)

The Ultimate Program for Long-term Strength, Health & Muscle! (*Currently on Sale @ 15% OFF!)

WellnessFX

Feel better, have more energy and find out what's going on inside your body - quickly and conveniently.

Amped Warm-up DVD

The best-selling warm-up resource in the world! The 2-Disc DVD set includes: 155 warm-up exercises, 30 sport-specific warm-up routines & a Quick Reference Guide (for travel).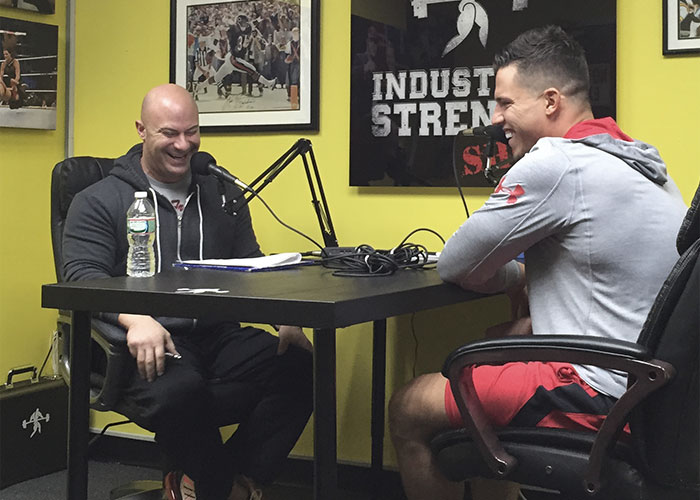 Thanks for listening!
Do you have feedback, questions or suggestions for the podcast?
Click here to send us feedback
Wanna become a SPONSOR? Click here to get started
Like the show? If you LIKED the show, we would truly appreciate it if you can take 60 seconds to give us "5 Stars" and write a short review (1-2 sentences is fine) on iTunes. We appreciate it!
-The Industrial Strength Show team